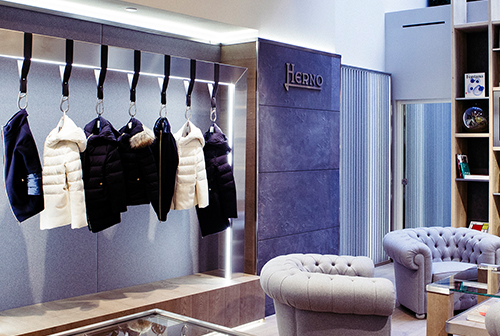 Herno Opens First United States Store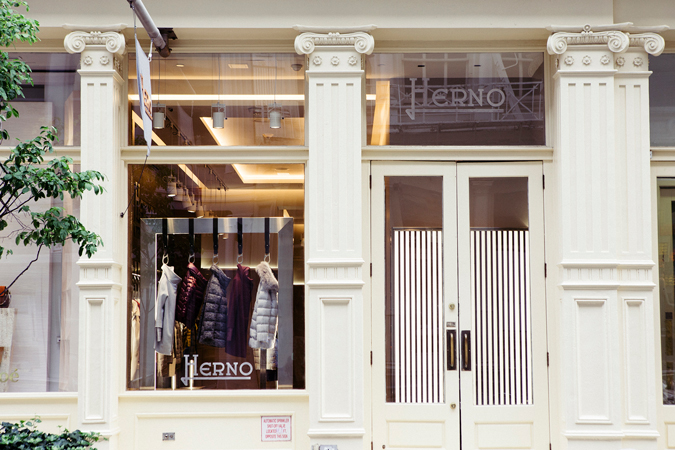 Image: Herno.
A beechwood bookshelf, a spread of contemporary art publications, and vintage photographs—Herno tells a true Italian story at its first ever store in the United States, residing within New York's SoHo district.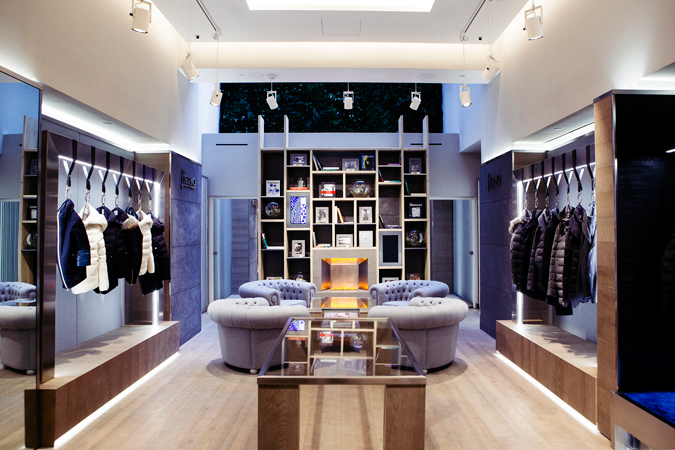 Image: Herno.
The 1,350 square foot store offers a multi-sensory experience, featuring a combination of textures—stone, wood, fabric, leather—alongside its signature steel hooks, which display an exquisite collection of apparel. Located on Greene Street, the space focuses on greenery and nature with its use of water displays, potted plants, and minimalist fireplace structures. Together, with its scattered statement pieces, the store stands for the Italian brand's elegant style and its translation of tradition into contemporary aesthetics.
Herno is open now at 96 Greene Street, New York, NY 10012.