Transitional Grooming
Transitional tools to go straight from summer to fall without losing a hair or missing a beat.
3. Night Serum, Dr. Hauschka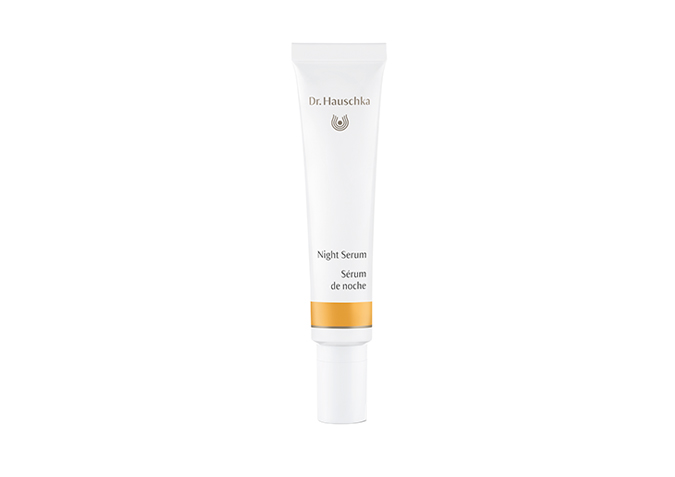 Image: Dr. Hauschka.
Make use of the nighttime to fight off fall's cold, dry air with Dr. Hauschka's new oil-free sleeping serum, which overnight wakes up fresh, revitalized skin. The rapidly absorbing tool also works to help protect, tone, and fortify the skin.
$58, available at CVS.