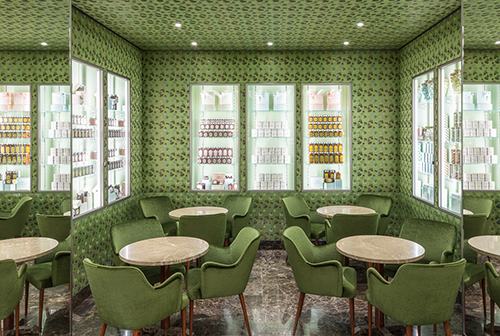 Prada Expands Historic Café Pasticceria Marchesi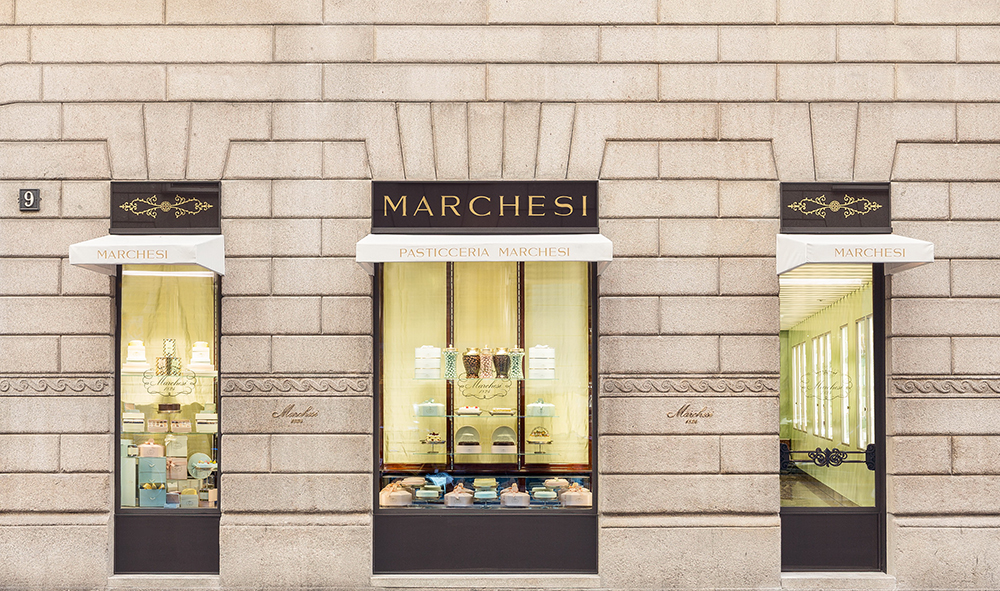 Image: Prada.
Following its acquisition by the PRADA group last year, the famous 19th century pastry shop Pasticceria Marchesi has found a shiny new home in its just-opened flagship in via Monte Napoleone, Milan. Designed by architect and frequent Prada collaborator Roberto Baciocchi, the new locations carries the charm of 191-year-old café while also introducing an air of refinement. The entryway's marble walls echo elements of traditional Milanese decor, as do subtle details like the marble-topped, cherry wood bar, mirror-backed shelfs reflecting classical aperitifs, and curved glass display cases.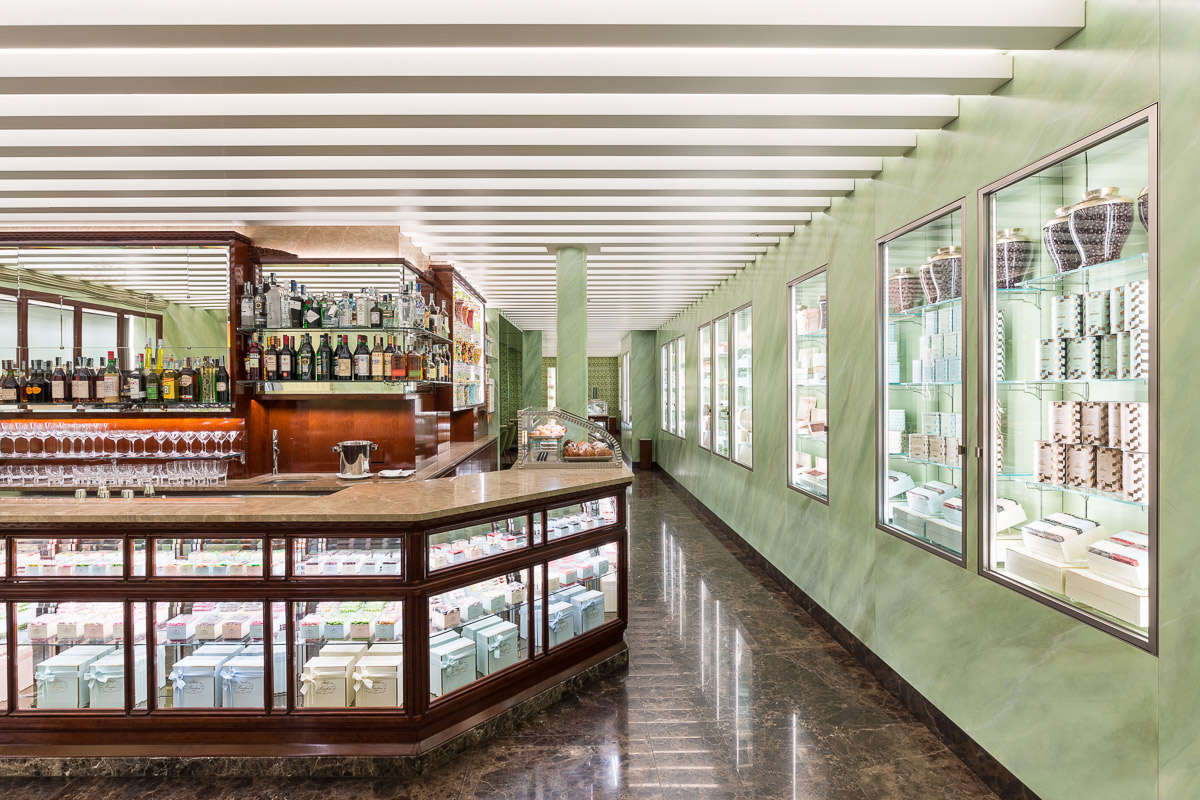 Image: Prada.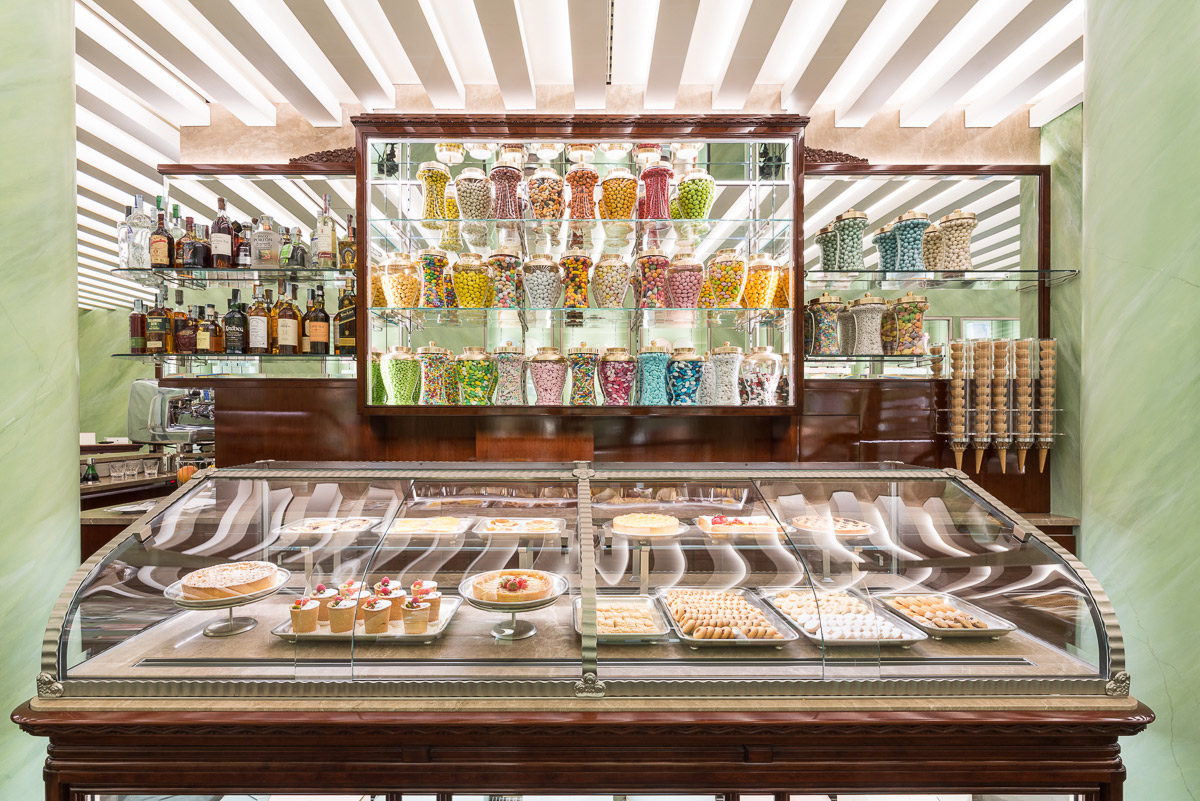 Image: Prada.
The new shop also allows for a larger audience with two intimate seating rooms painted in hues of green with touches of soft velvet and spicy floral jacquard.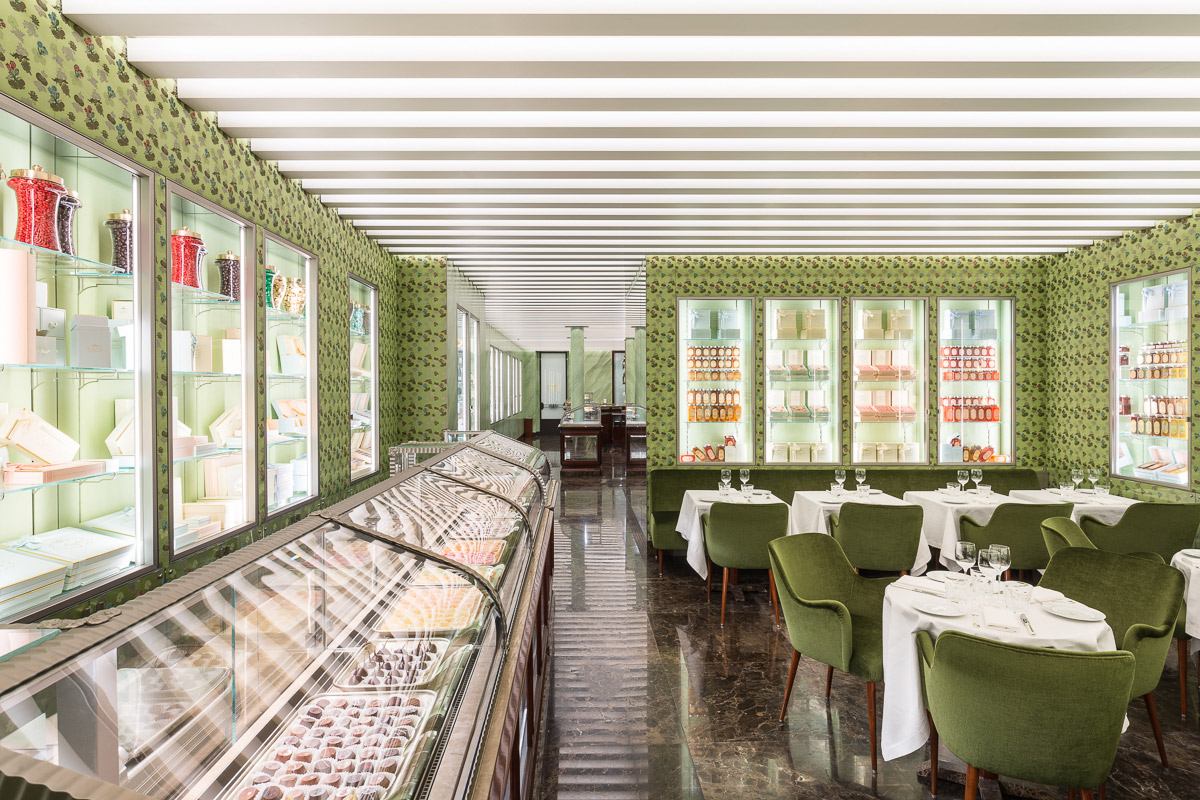 Image: Prada.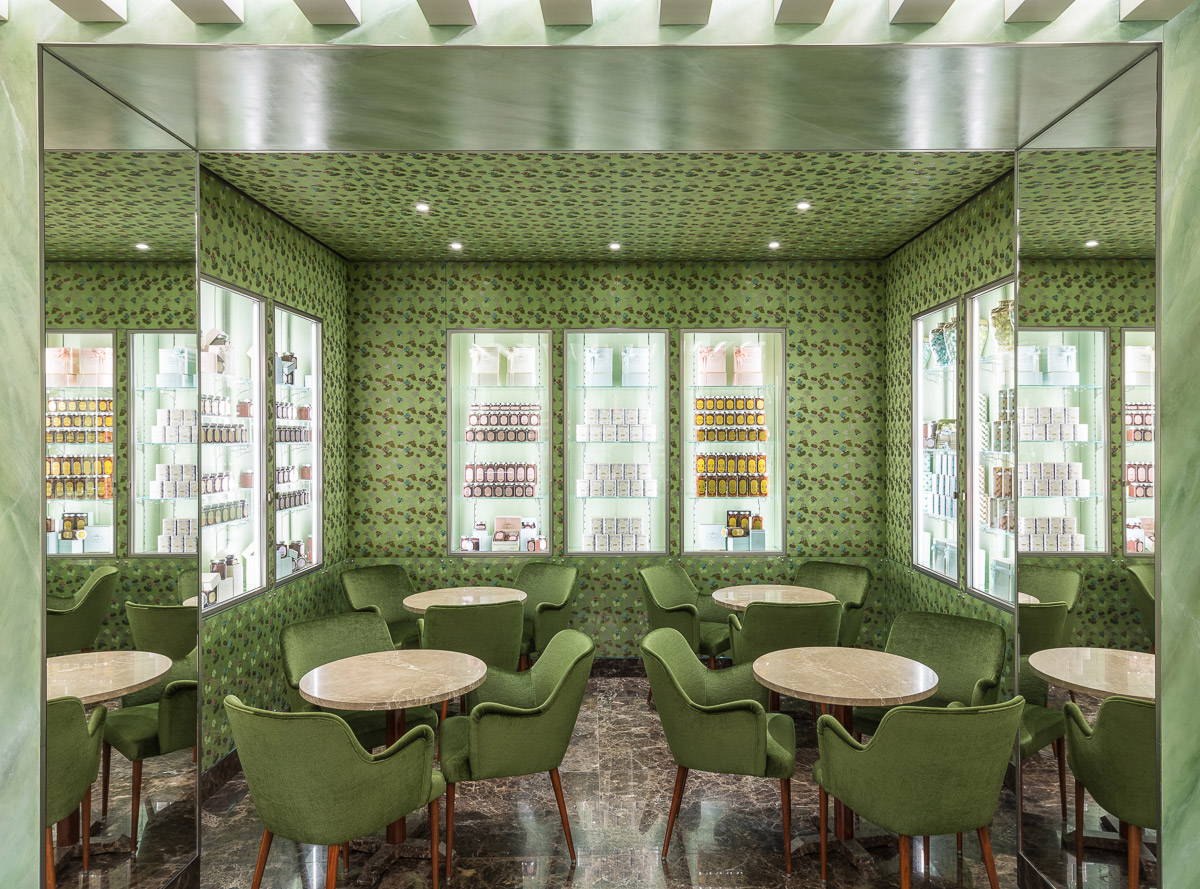 Image: Prada.
With pastries baked daily on the premises, and a new hint of modernity, Marchesi, one of Italy's most iconic eateries, is ready to serve.
Pasticceria Marchesi is open now in via Monte Napoleone, 9, Milan, Italy.