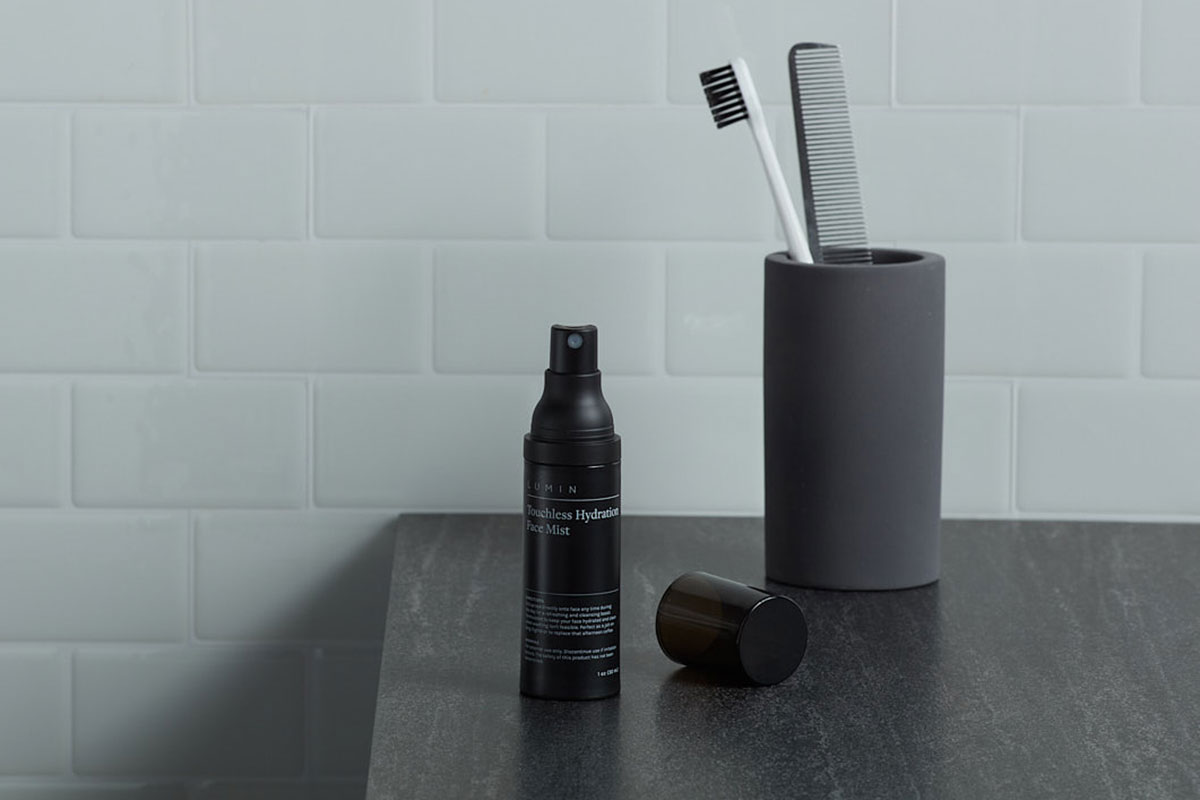 Lumin Just Launched A Touchless Face Mist
Earlier today, the World Health Organization officially declared (finally) the coronavirus as a pandemic after cases reached over 120,000 around the world. So it's gonna be a little while longer before we can all start touching our faces again. Fortunately, we already compiled a list of grooming products that can don't require direct hand-to-face contact and Lumin just released another one to add to the arsenal.
Lumin is a new personalized grooming company that tackles a number of skin issues from puffiness to fatigue to anti-aging. Its latest product is a Touchless Face Mist that keeps the skin hydrated and clean. It's formulated with green tea extract that reduces inflammation and antioxidant-packed ginger and licorice root extracts that tone the skin. And since its a mist, you just spray it on to reap the benefits — no face touching required.
Lumin's Touchless Face Mist is available online now.