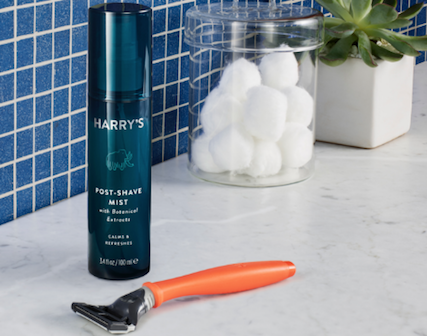 Harry's Post-Shave Mist is All the Rage

Image: Harry's.
Grooming brand Harry's has launched a spray-on Post-Shave Mist ($12) steering away from the traditional lotions, gels and creams. Instead, the light mist refreshes the skin by calming and soothing it post-shave.
Harry's saw a need in a post-shave skincare that would offer men a new way of taking care of their beardless skin. Not only is this mist easier to apply than a traditional aftershave lotion or balm, but it also doesn't use alcohol, which can dry out the skin. Instead, it's a blend of all natural botanical extracts. The resulting product is an elegant mist with an herbal scent of aloe vera and basil. And the cooling nature of the spray is perfect just in time for summer.
Harry's Post-Shave Mist is available online now.