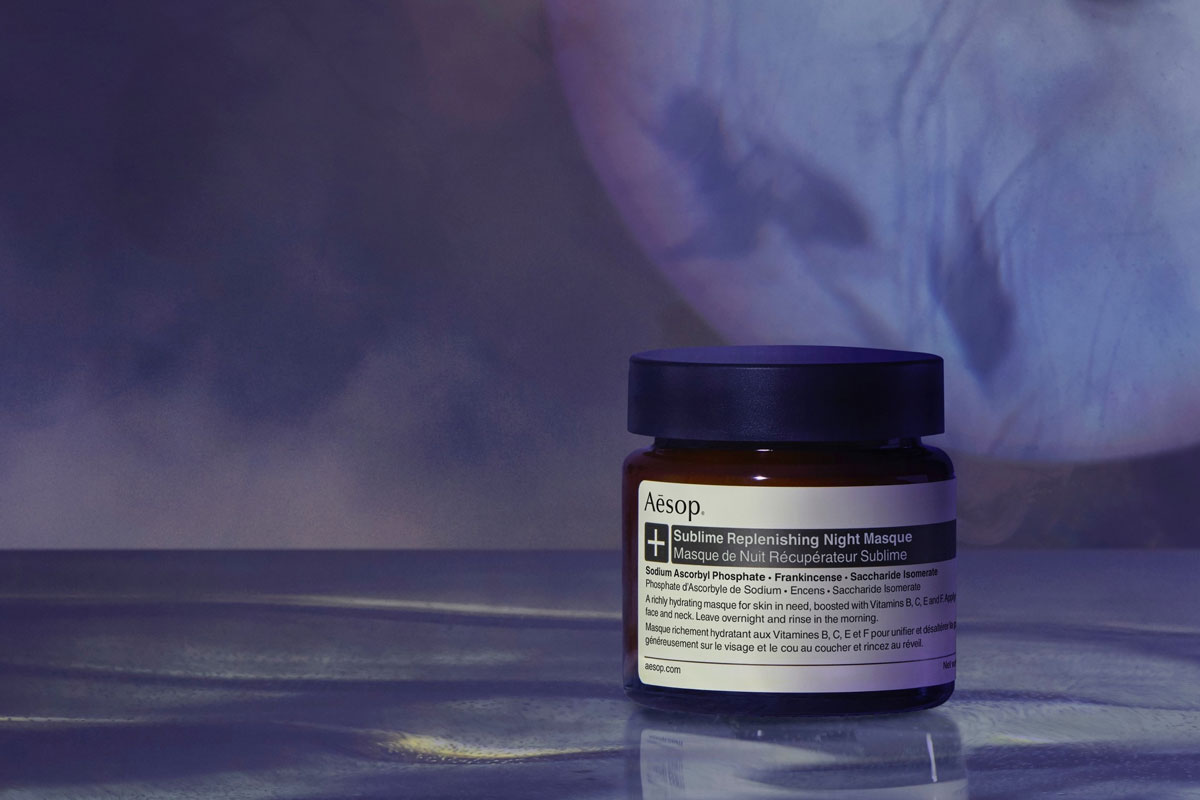 Aesop Just Released a Luxe New Face Mask
As you mentally prepare for any upcoming spring cleaning projects, consider updating your grooming routine. Spring is just around the corner; you can stop worrying about winter dryness and focus on getting your skin prepared for the hot months. Fortunately, Aesop just released a new overnight hydrating mask — the Sublime Replenishing Night Mask — that will have your face summer-ready in no time.
The lightweight mask is loaded with tons of nourishing ingredients including vitamins B (helps prevent signs of aging), C (helps repair damaged skin cells), E (helps reduce UV damage), and F (helps build a protective skin layer). Even better, it's designed to be worn at night. So if you're the type who doesn't like going outside feeling like you've got a bunch of gunk on your face, this is for you — all you gotta do is apply one teaspoon of the cream on your face and neck at night and wash it off in the morning. The real work happens while you sleep.
The Aesop Sublime Replenishing Night Mask is available in stores and online now.