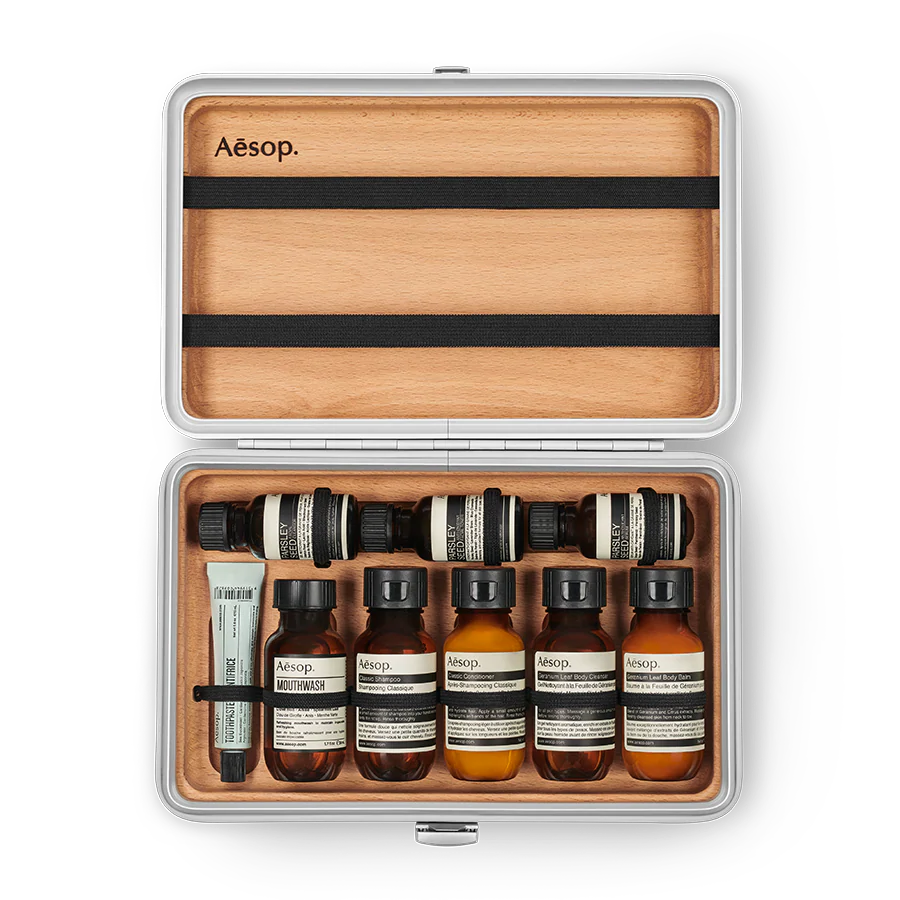 Rimowa x Aesop Release Travel Grooming Kit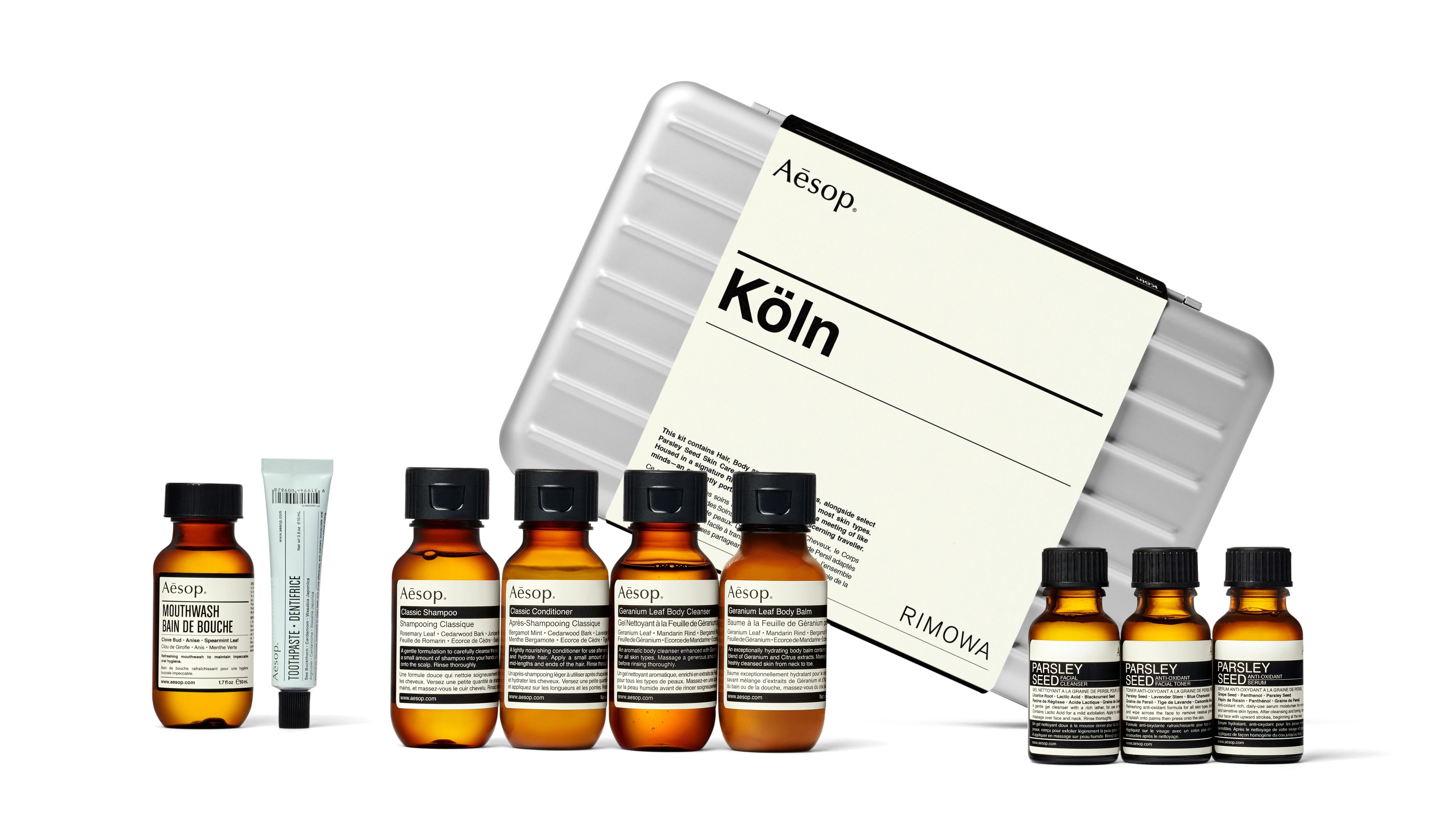 Photo: Courtesy of RIMOWA.
RIMOWA and Aesop have collaborated to ease your travel experience, and revamp the way you pack your skin and hair products when traveling. Available October 26th, the limited-edition Köln Travel Kit combines everything you love about Aesop's classic shampoos, conditioners, and other goods, with RIMOWA's luxury aluminum suitcases (or travel packs). Highlights of the kit include the Aesop Geranium Leaf body cleanser and body balm, the Parsley Seed facial cleanser, anti-oxidant facial toner, and anti-oxidant serum, as well as mouthwash and toothpaste.
Just because you're away from home, doesn't mean you should neglect your skin and hair, and abandon your usual skincare routine. And if your travel kit happens to look good, that's even better.