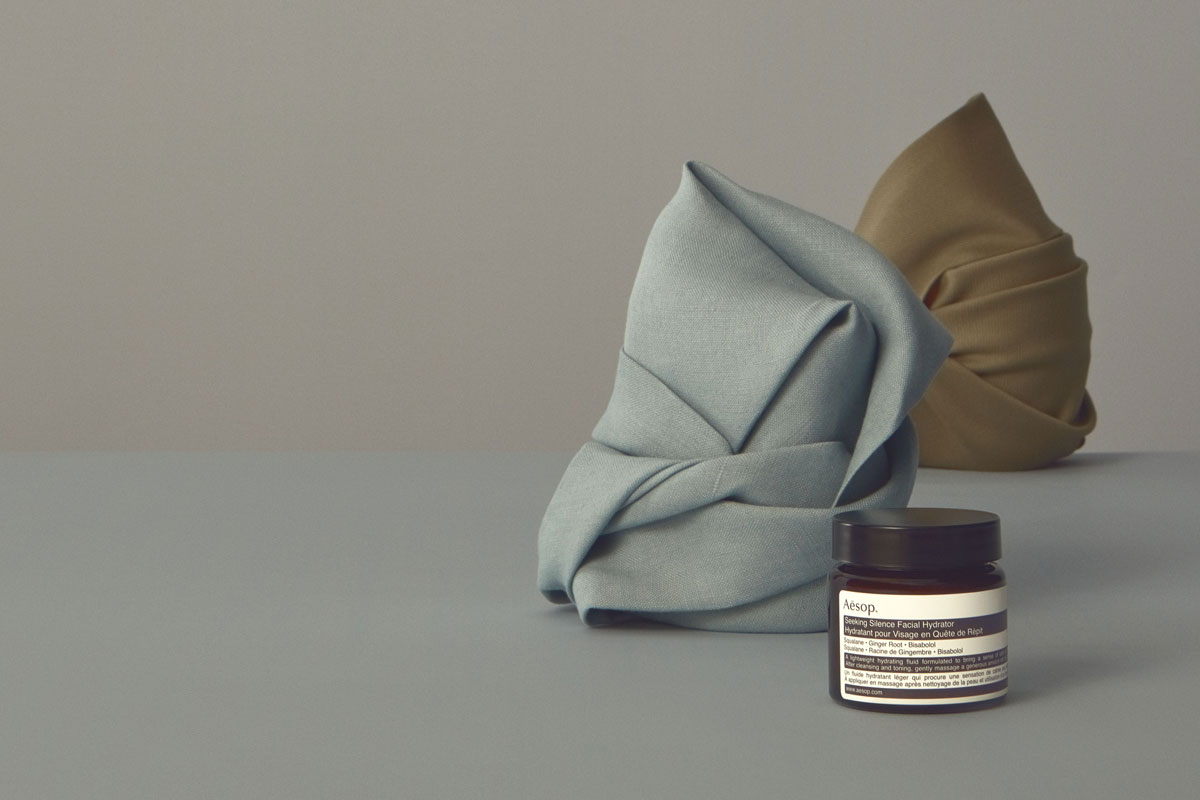 Aesop's Facial Hydrator is Your Fall Skin Savior
As summer fades into fall, a new crop of skin issues takes the stage. So long to sunburn (but don't put away that SPF) and summer oiliness, and hello to seasonal dryness and flakiness. As the temperatures begin to dip, it's time to reconsider your grooming regimen to ensure you look as flawless as possible for cuffing season. And if there's any brand that projects the image of having your shit together, it's Aesop.
Aesop's Seeking Silence Facial Hydrator is the best barrier against the elements in the battle for your skin. Slightly more intense than a traditional moisturizer, the cream relies on two key ingredients: Dunaliella Salina Extract, which is a green algae antioxidant, and Narcissus Tazetta Bulb Extract, which is derived from daffodils. Both work cohesively to hydrate and soothe the skin and reduce visible redness, while other ingredients prevent flakiness and dryness. The resulting product is a lightweight cream that doesn't feel too heavy can be easily incorporated into any grooming routine.
"Our scientific understanding of the unique needs of sensitive skin has deepened in recent years," Dr. Kate Forbes, Aesop's General Manager, Innovation and R&D, said in a statement. "We now recognize the need to address the uncomfortable sensations associated with skin reactivity, which can manifest with visible signs such as skin redness or flaking, and non-visible characteristics such as itching or burning."
The Aesop Seeking Silence Facial Hydrator is available in stores and online now.