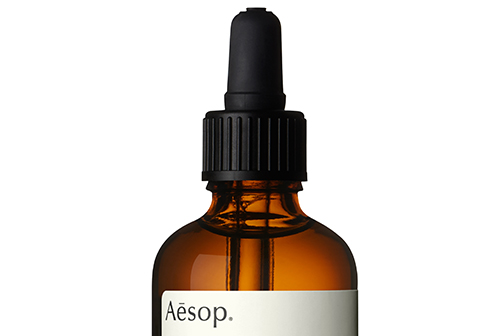 Aesop Updates Skin Regime with Lucent Facial Concentrate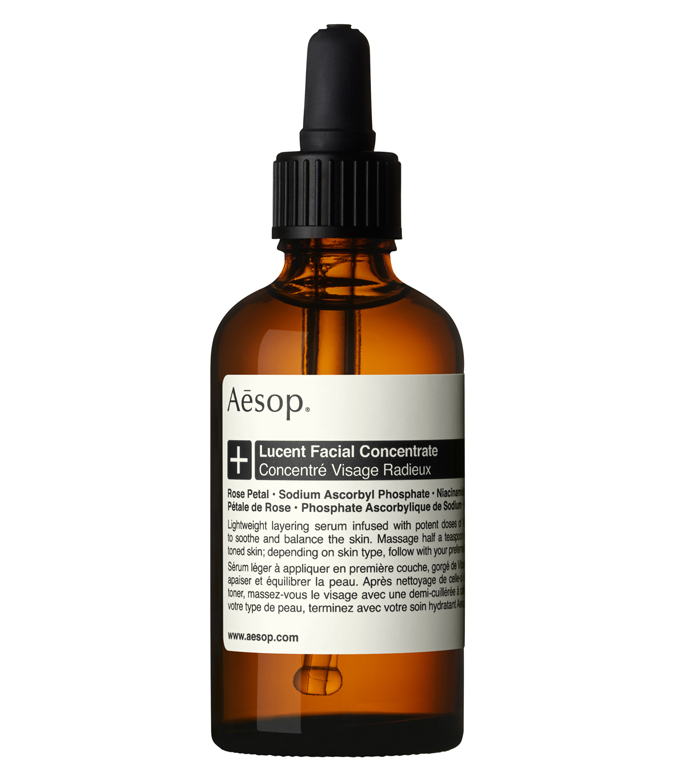 Image: Aesop.
On the cusp of three decades and Aesop shows no sign of slowing down, its latest release – the Lucent Facial Concentrate – a new addition to an ever-evolving skincare regime. Nestled in between the facial cleansing and moisturizing stages, the facial concentrate is a hydrating fluid formula that soothes the skin with no greasy film left behind. The trick? The rose-petal scented serum dries to a matte powder finish, leaving skin irresistibly smooth. Ideally used daily, just a few drops will pump your skin with doses of Vitamin C and Sodium Carrageenan – a concoction of frankincense, rose otto, and sandalwood provide a gentle rejuvenation to give you that desired fresh-faced appeal. Lightweight and viscous, the Lucent Facial Concentrate is the latest must have in mens grooming and provides that differentiating edge to healthier, happier skin.
The Aesop Lucent Facial Concentrate is available online now.