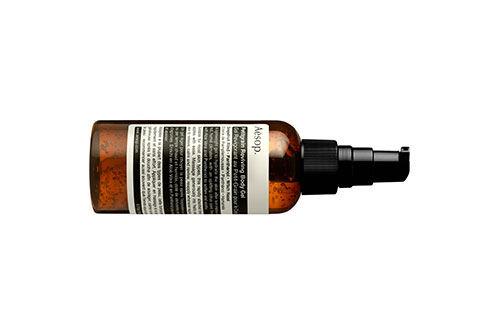 The Petitgrain Reviving Body Gel from Aesop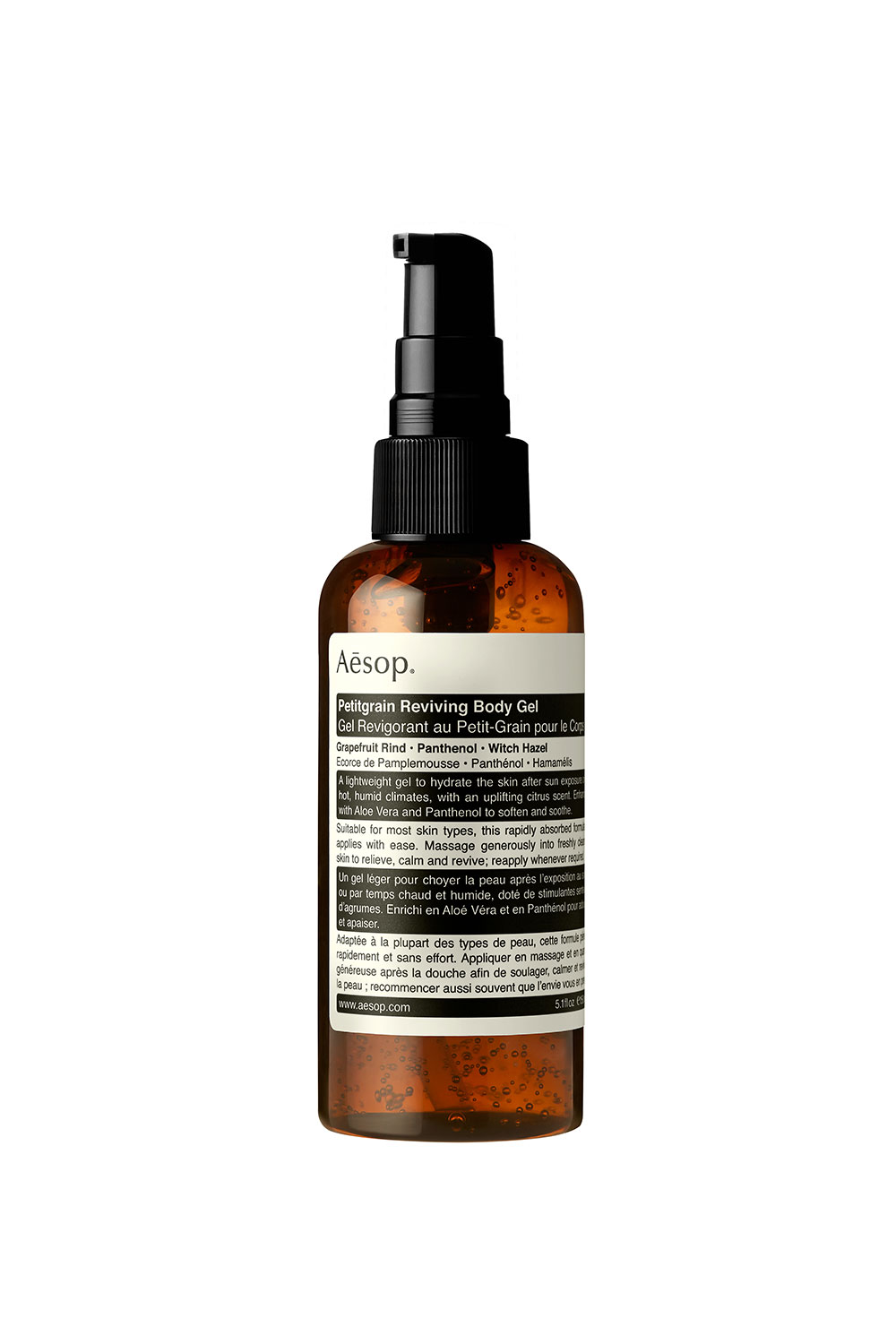 Image: Aesop.
With the arrival of full-on summercomes a new set skincare needs. In response, Aesop brings you a lightweight alternative to heavy creams, the Petitgrain Reviving Body Gel. Made with aloe vera, grapefruit rind, panthenol, and witch hazel, the product is designed to cool and reinvigorate your skin post-sun exposure, a breathable follow-up to oily sunscreen. Unlike similar formulations, the gel is not sticky and absorbs quickly, leaving skin feeling smooth and hydrated with a light citrus scent and no residue. The 150 mL bottle and pump, decked in Aesop's signature brown and cream packaging, allows for mess-free travel and easy application on the go.
The Petitgrain Revivng Body Gel is now available online.