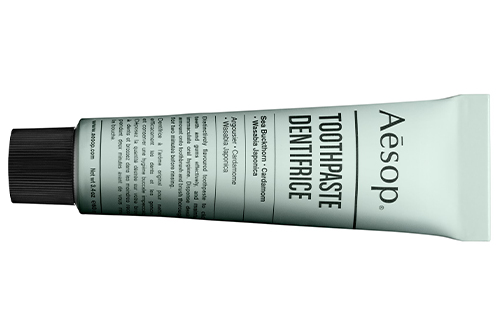 Aesop Debuts Its First Ever Toothpaste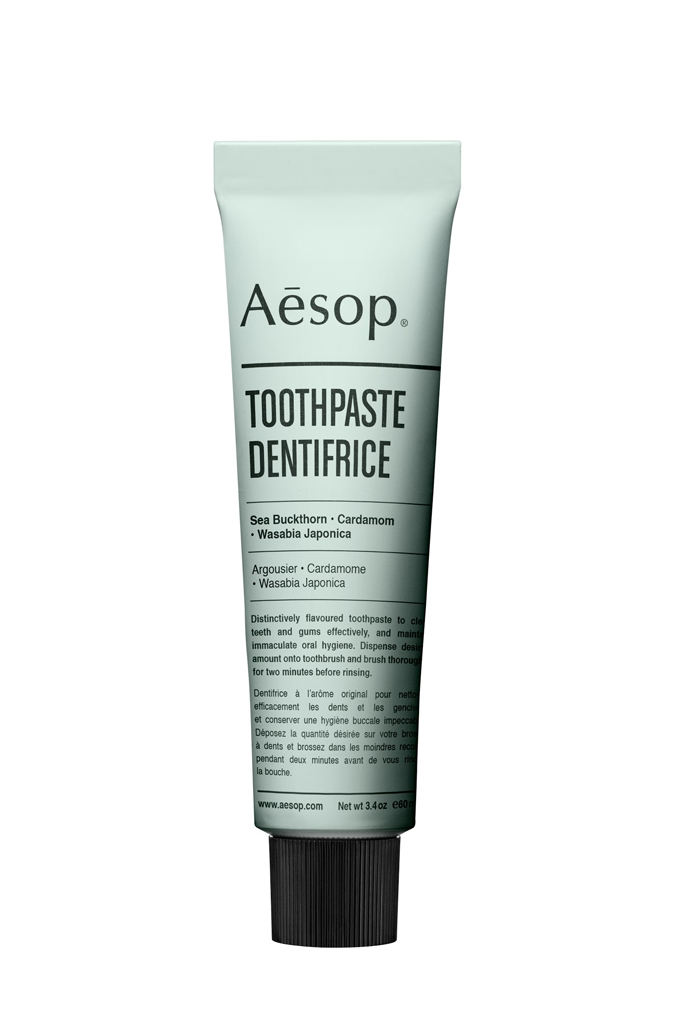 Image: Aesop.
Skip the dreaded drugstore trip with Aesop's latest creation, a uniquely flavored and all-natural toothpaste. With essential oils and a fluoride-free formula, the mixture is both environmentally derived and intensely effective, utilizing anise, spearmint, and clove to leave teeth radiant and breath fresh and clean. Following its previous mouthwash release, the oral care product includes abrasive touches to polish stains away for a pearly white glow, the sea buckthorn extract soothing any remaining aggravation. To top it all off, a last addition of wasabi allows for a distinct finish to provide a confident, all-around clean that stands on its own, Aesop's meticulous method remaining firmly intact.
Aesop's toothpaste is available online now.