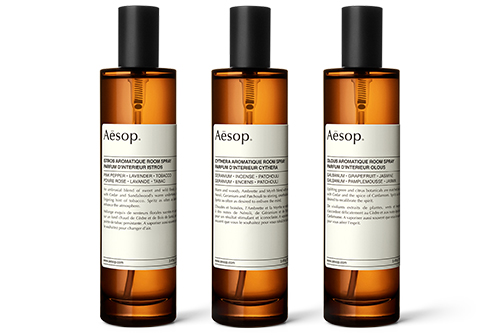 Aesop Debuts Aromatique Room Sprays Collection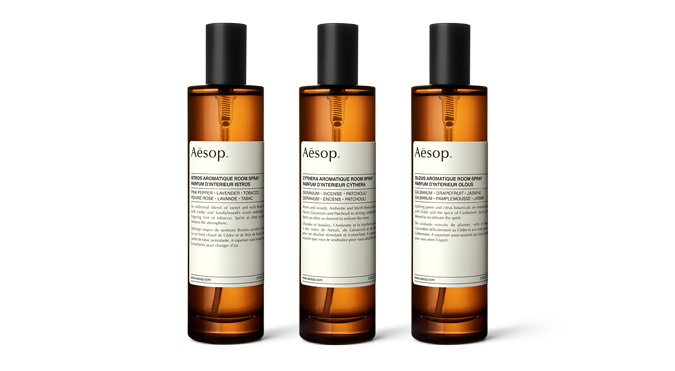 Image: Aesop.
Aiming to ground its striking retail interiors in an intimate setting, Aesop releases a series of room sprays that extend its meticulous attention to botanical-based products to a personable level. The Australian brand does the job with its latest collection of three Aromatique room sprays that each provide a distinct scent. Starting with the warm and woody Cythera, a captivating blend of neroli, geranium, and patchouli, the collection also features the Istros, an exotic concoction of lavender, mimosa, and pink pepper. Rounding out the line is Olous, a refreshing mix of citrus that shines alongside cedar and cardamom. To top it off, Aesop will be releasing three unique tracks composed by musician Jesse Paris Smith to journey through the three aromas, presenting a sensory feast to all of our familiar surroundings.
The Aromatique room sprays are available online now.