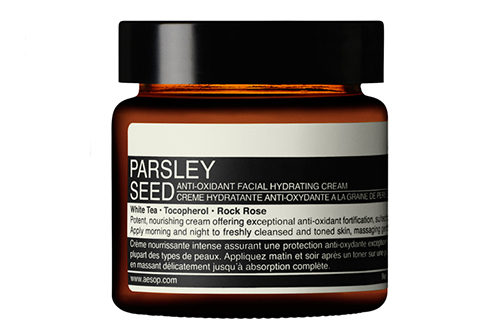 Aesop Updates Parsley Seed Collection with Hydrating Cream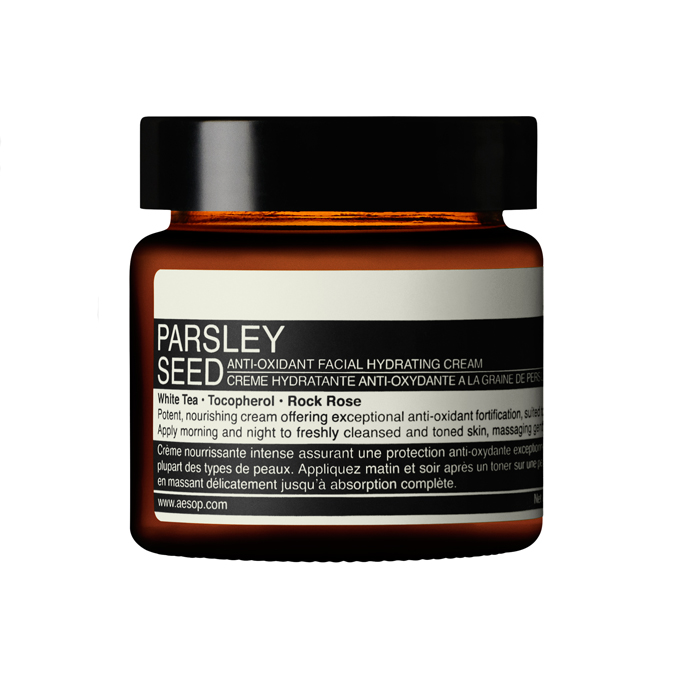 Image: Aesop.
Aesop's all-around skincare line, Parsley Seed, receives its crowning jewel with the release of the Anti-Oxidant Facial Hydrating Cream, the first lotion under the collection's umbrella. With a formula derived from Shea butter, sweet almond oil, and aloe vera, the hydrator is the last step—following cleansing and toning—in a daily, morning and night, skincare regime. The herbaceous aroma, supported by the white and green tea extracts, calms as the cream revives tired and overworked skin, reversing the accelerating effects of urban life by fortifying against damage. Finding its home within a jar frosted with the now classic Aesop brown glass, not to mention its near-pharmaceutical design, the hydrating cream is the perfect pairing of nature and wisdom, a mantra shared by the healthy living brand.
The Anti-Oxidant Facial Hydrating Cream is available in signature stores and online now.