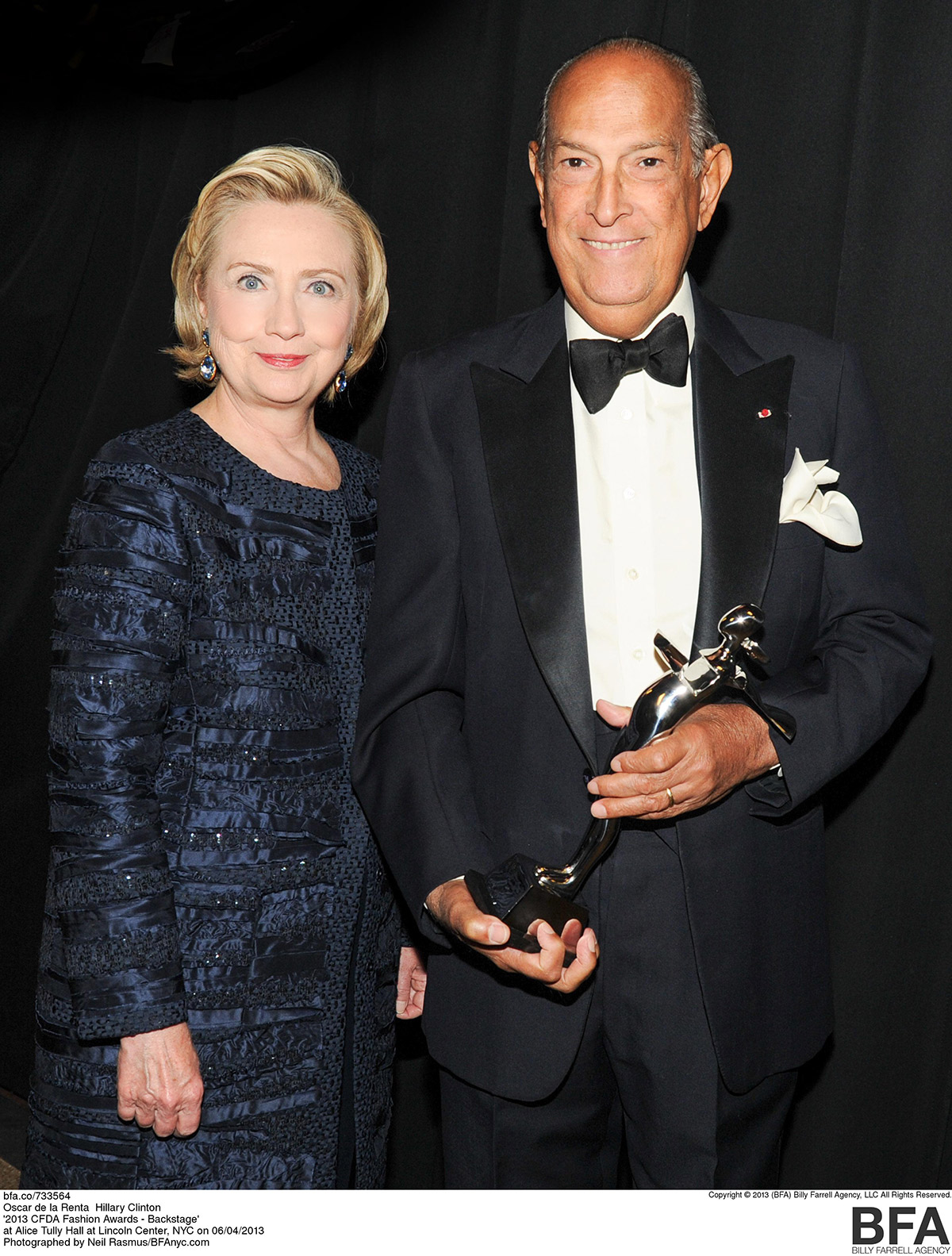 The 2013 CFDA Awards: All You Need to Know
Hillary Clinton was there. So was a new retooled fashion industry film version of "Texts from Hillary," which garnered a knowing smile from the Secretary. She was, you know, just doing a little honoring of Oscar de la Renta. Bravo's Andy Cohen hosted the 2013 CFDA Awards and incorporated elements of his talk show "What What Happens Live" into the evening's program with light hearted segments you like "The Vault" during which photos of the nominees from the 80's and 90's were revealed. Giggles and humility ensued. A film by Jun Diaz which was shot at a historic Renaissance Revival mansion was featured and provided a thematic foundation through which all individual honoree and nominee tributes were connected.
And then there were the winners. Menswear designer of the year went to Thom Browne. A deserving win but not the exciting upset it would have been if first time nominees (for designer of the year) Daniel Silver and Steven Cox of Duckie Brown/Perry Ellis would have won. Dao-Yi Chow & Maxwell Osbornefor of one of our favorite up and coming brands, Public School, took home the highly coveted Swarovski Award for Emerging Talent in the menswear category.
"We are honored and extremely grateful for this award. We were competing against very talented designers. To be recognized by our peers, editors and the fashion industry is an incredible moment," says Chow. Adds Osborne, "We are thankful to the CFDA and Swarovski for creating this amazing platform for American designers. The menswear award is truly an honor." Our eyes were already fixated on their growth from an indie label known for mixing structure into scruffy & edgy looks into now a CFDA award winning brand. There's plenty to love about their Spring collection, but we're pining for the next edition of their shoe collaboration with Generic Man that are coming mid-summer (image below).
Another notable menswear winner? Riccardo Tisci of Givenchy who was recognized with this year's International Award, presented by Jessica Chastain.
On the womenswear side, Proeza Schouler won the award for best womenswear designer and the Swarovski Award for Emerging Talent in Womenswear was given to Erin Beatty & Max Osterweis for Suno. 3.1 Phillip Lim took home top nods in accessories with Pamela Love doing the same for the Swarovski Award for Emerging Talent in Accessories.
The night was electric and seemed to mark a turn in the page towards the future. Names like Thom Browne and Jack McCollough & Lazaro Hernandez for Proenza Schouler, that at only a mere decade ago would have been considered upstarts walked away with the most widely recognized award in the industry. New talent like Public School, Sumo and Pamela Love have been set on the same course. Time, style…and the CFDA…marches on.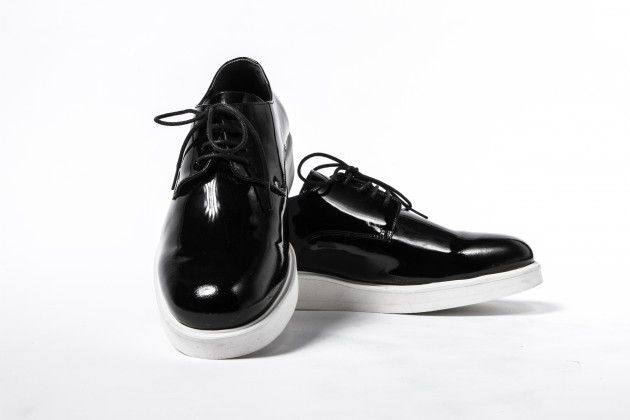 Related: Public School Fall 2013