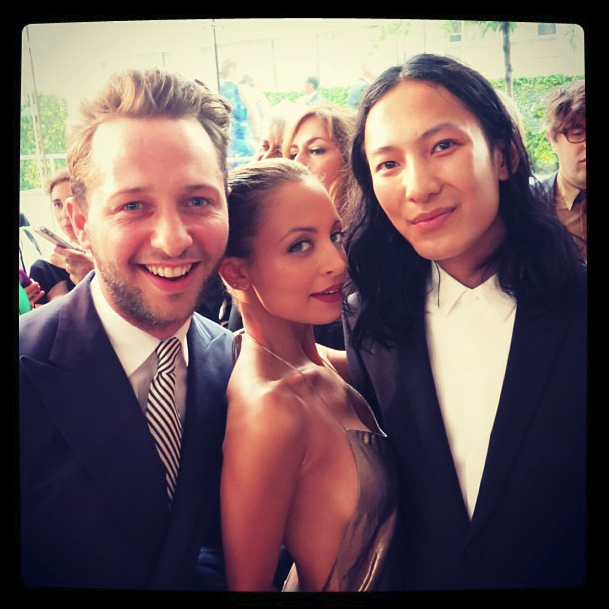 CFDA: Behind The Scenes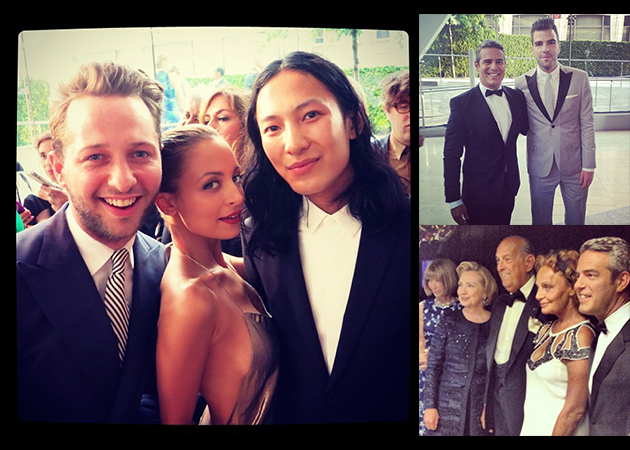 The 2013 CFDA Awards were held last night at Lincoln Center's Alice Tully Hall. The 400+ members of the CFDA Fashion Awards Selection Committee (comprised of members of CFDA, top fashion retailers, journalists, and stylists) came together to choose the evening's winners. And while the guest list was tight as ever, Style.com will be broadcasting the awards digitally later today as a consolation for many. In the meantime, we took things to Instagram to immerse ourselves in a little Behind-The-Scenes ventures of three of the evening's noteworthy guests: Riccardo Tisci, Nicole Richie, and Andy Cohen.
First there's preparation: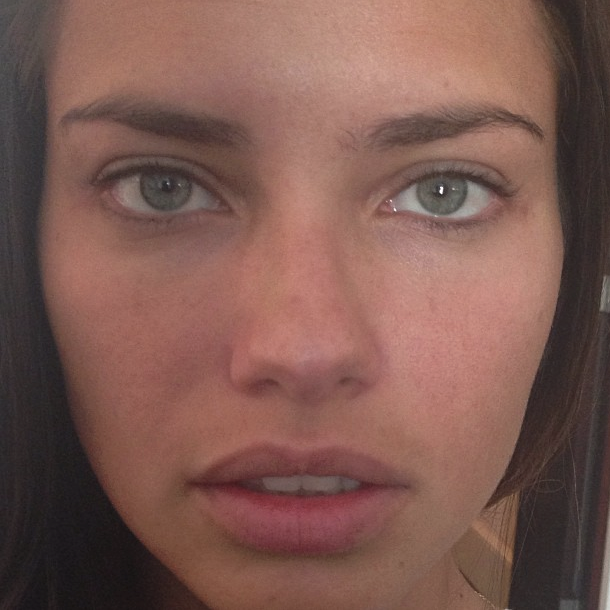 Riccardo Tisci began his evening getting prepped with his date, Adriana Lima, with the caption, "Get ready….cfda…..@adrianalima."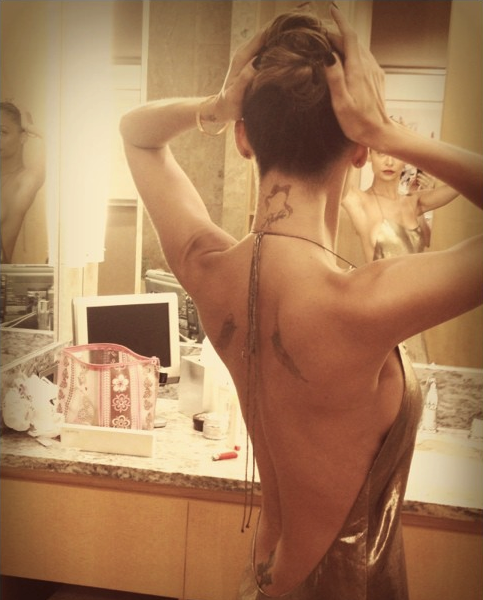 Meanwhile, Nicole Richie was putting the crowning touches are her evening's look (Marc Jacobs' Fall 2013 collection, Louboutin clutch, Jennifer Meyer jewels, Giuseppe Zanotti heels).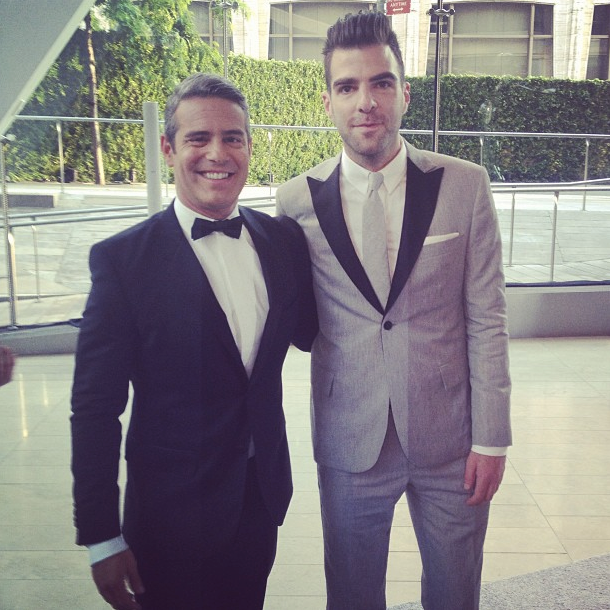 Evening's host, Andy Cohen, snapped a photo with his birthday buddy Zachary Quinto.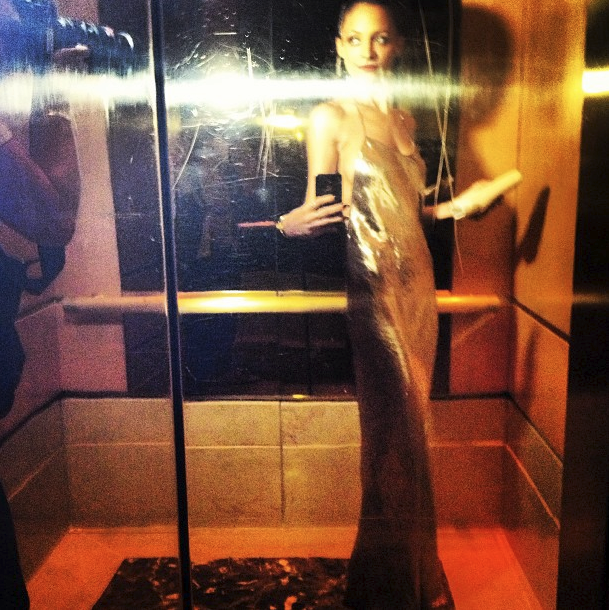 Richie then made her way to the show, first snapping a ubiquitous selfie.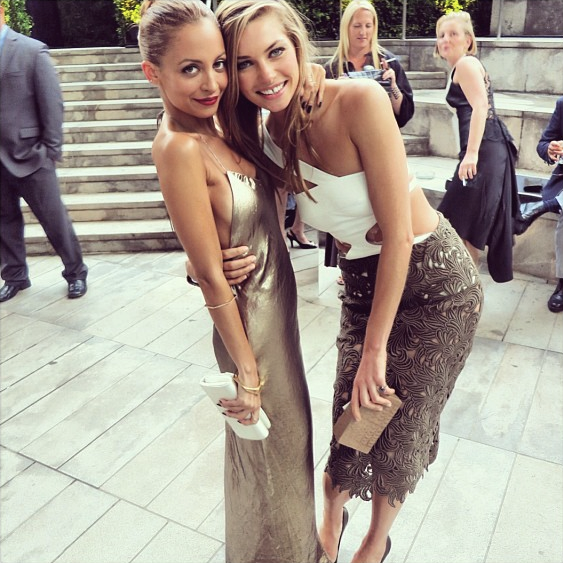 Then it was time for the Red Carpet, where she huddled up with amazon Jessica Hart, describing this pose as "the only way I can take a photo with @1jessicahart #fiveoneisthenewblack."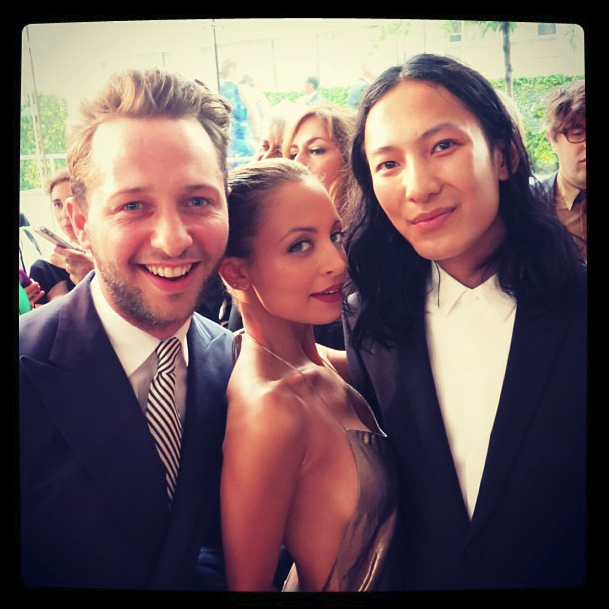 Then she sauntered over to snap a quick pic (and give a little side-boob) with friends Derek Blasberg and Alexander Wang.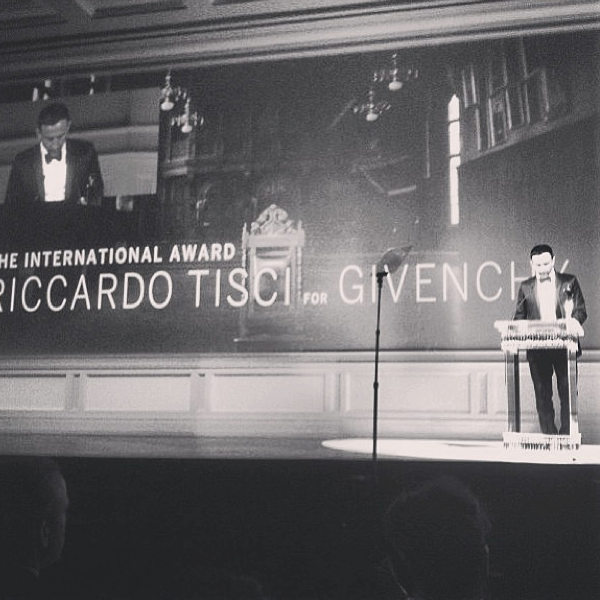 Once inside, the Awards began (full list of winners below), where Givenchy's Riccardo Tisci took home the International Award.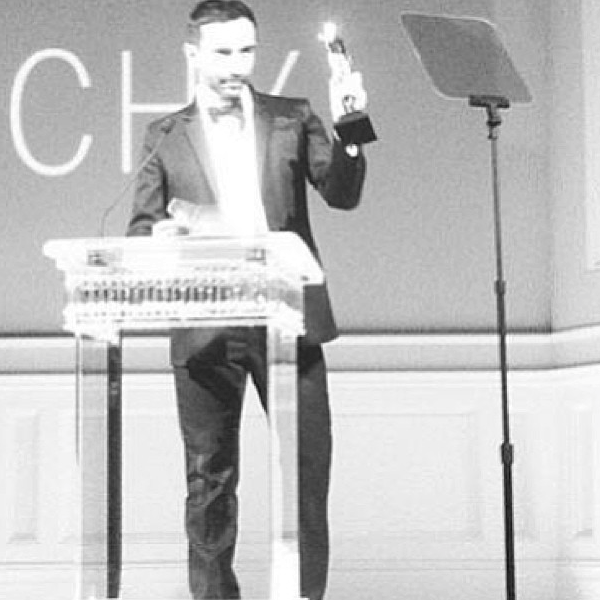 Not pleased with the zoom (or lack thereof), he gave us a close-up.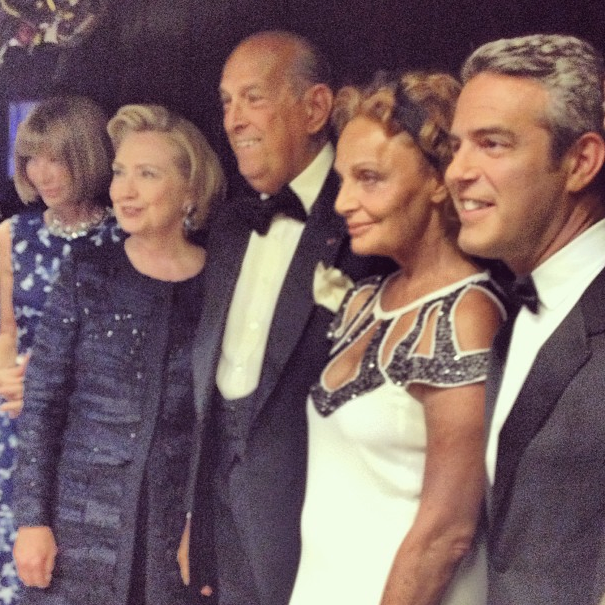 Meanwhile, Andy Cohen posed backstage with a line-up of Icons: Anna Wintour, Hillary Clinton, Oscar de la Renta, and Diane von Fürstenberg. Earlier in the evening, Clinton presented de la Renta with the Founders Award, recalling her first time meeting Oscar in 1993. "I was hosting, along with my husband, the annual gathering for the Kennedy Center Honors. We were in the receiving line, and people were coming through, and they were making small talk. Along came Oscar and Annette, his fabulous wife. So I reached out to shake Oscar's hand, and he looked me up and down and said, 'That's one of my dresses.' I said, 'Really?'" She paused, and then deadpanned: "I always have been, as I am now, such a fashion icon." Hillary's Night of a 1000 Laughs continued with her quipping, "Now that I have some more time on my hands," she told the crowd, "I am going to be pitching Andy [Cohen] and others, a new show for Bravo … We can call it Project Pantsuit." She gets it!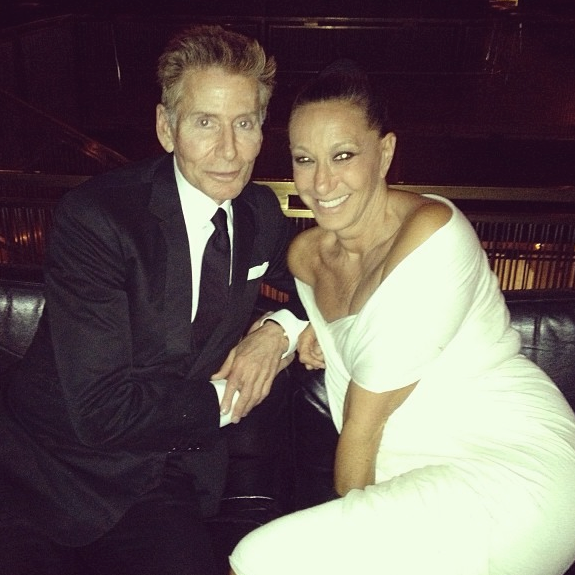 Four legends just wasn't enough for Cohen, so he found a cozied up Calvin Klein & Donna Karan, and asked one of them to smile.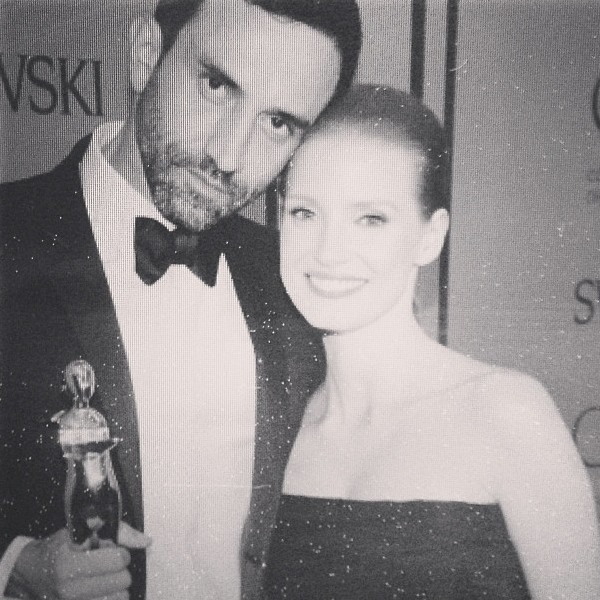 Meanwhile, a pixel perfect Tisci had one arm wrapped around his award and the other, the lovely Jessica Chastain.
Winners:
Womenswear Designer of the Year: Jack McCollough and Lazaro Hernandez for Proenza Schouler
Menswear Designer of the Year: Thom Browne
Accessories Designer of the Year: Phillip Lim for 3.1 Phillip Lim
Swarovski Womenswear Designer of the Year: Max Osterweis and Erin Beatty for Suno
Swarovski Menswear Designer of the Year: Dao-Yi Chow and Maxwell Osborne for Public School
Swarovski Accessories Designer of the Year: Pamela Love