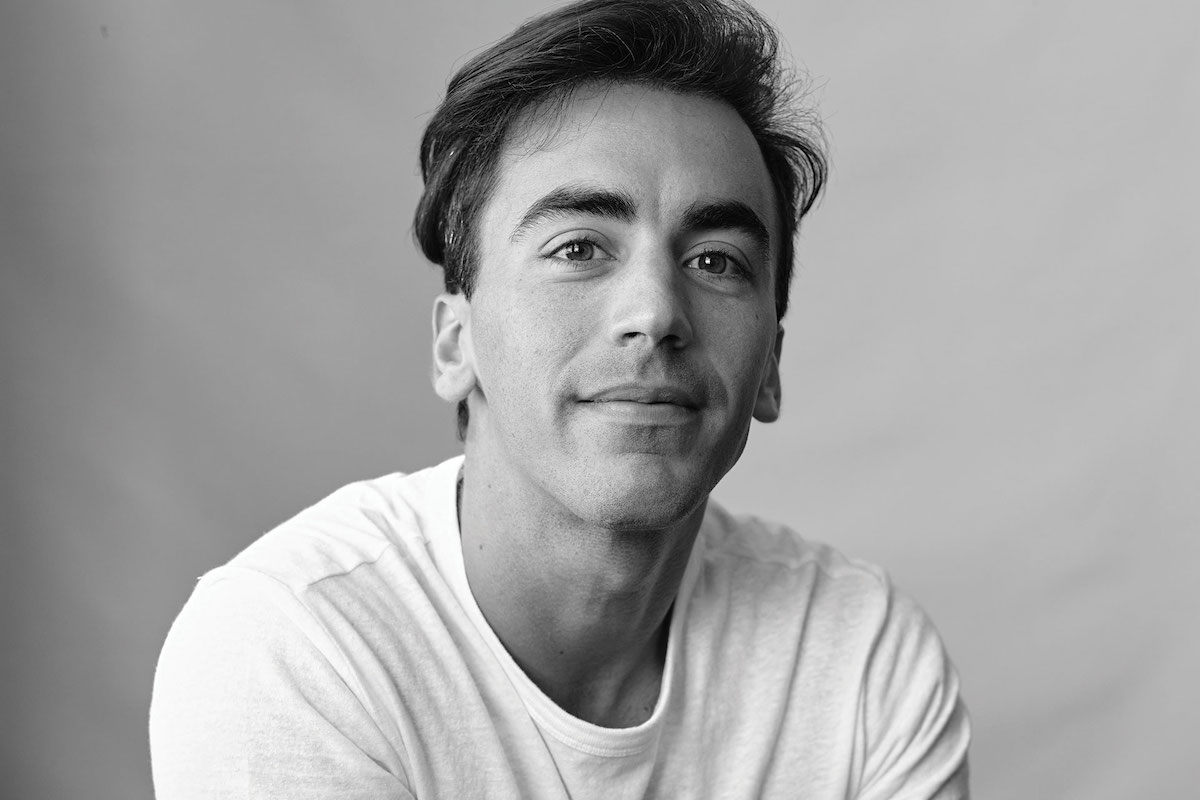 Fernando Garcia: The Art of Sexy
Perhaps in a good telenovela, Fernando Garcia would be yet another supporting character in the story, but his reality is one of fantasy. The designer is the co-creative director at both his own brand Monse and his training-base Oscar de la Renta, where he drapes daring and distinctly contrasting silhouettes.
Garcia is recognized on a first-name basis within the industry. Originally from the Dominican Republic, he studied architecture while his dreams of fashion remained on the sidelines. But in good Latin tradition, as he explains, through a family connection, Garcia eventually found himself interning with Oscar de la Renta himself in New York City. It was there that he met Laura Kim, who would later become his creative partner. In 2015 the two launched their own label, Monse, and a year later they were appointed creative heads of the house at Oscar de la Renta.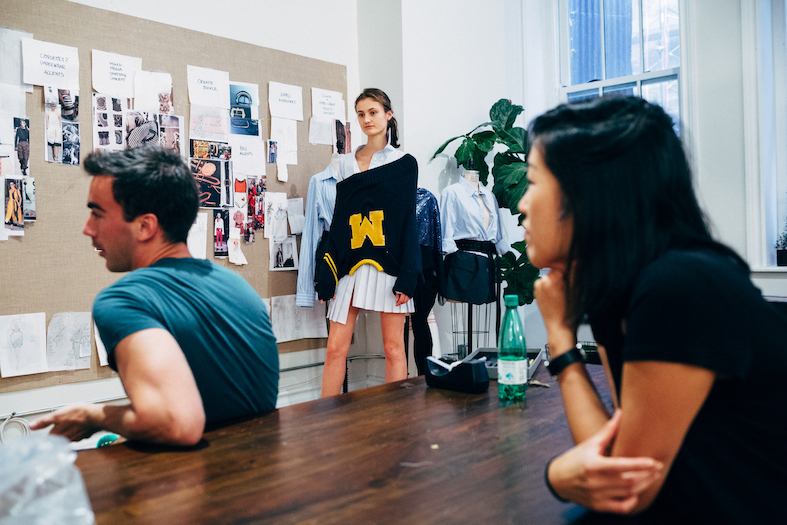 Fernando Garcia and Laura Kim behind-the-scenes at a Monse fitting.
"It's the biggest blessing to have these two creative roles because every designer, no matter how one-note they feel they are, all at one point or another wish they could do the complete opposite just for one collection," Garcia says. "I get to have the luxury of expressing the two totally opposite sides of my brain in this industry."
Monse and Oscar de la Renta couldn't be more different—the former an honest and bold evolution of sexy, and the latter a more elegant and timeless outlet. It's like a grunge baby walking into the Romantic Age, and Garcia is the lucky one to time-travel. Most importantly, his collections are not "Fernando Garcia for" but true embodiments of the ethos of each individual label. His signature is evident through the execution, allowing him to reinvent himself endlessly in a way that is consistently compelling.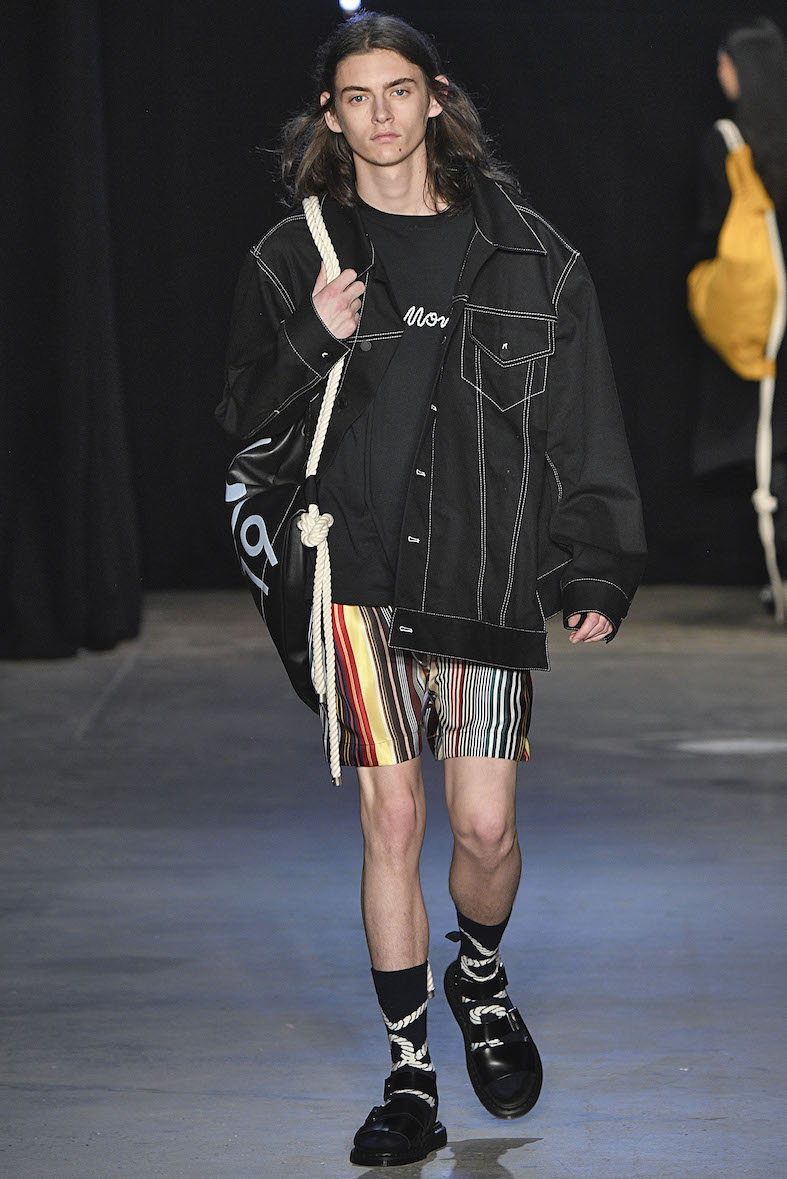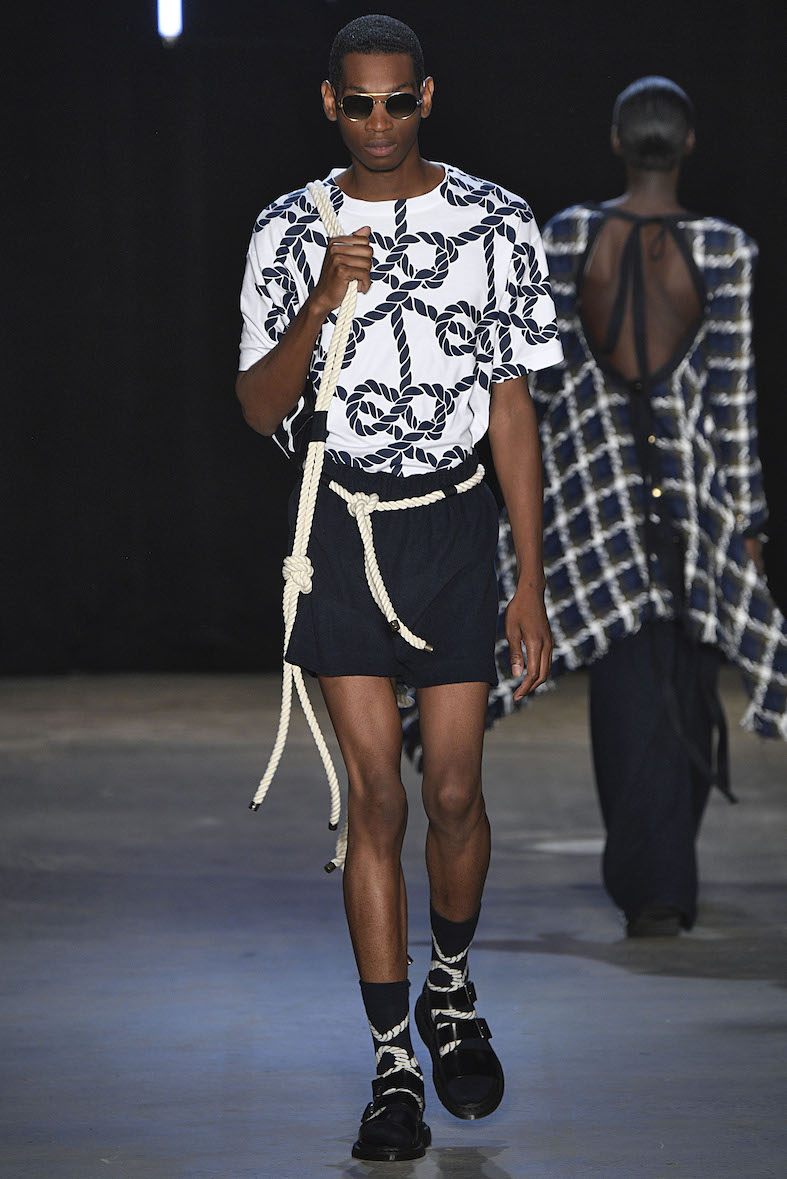 Monse Spring 2019 runway looks.
With a team of only four for the first two seasons at Monse, Garcia became one of the fastest-rising designers thanks to celebrities like Amal Clooney and Sarah Jessica Parker sporting his creations on the red carpet. Quite the social butterfly and a quick learner, he was set for success. A slow pace was out of the question; soon after its launch, the brand was stocked by Net-a-Porter, Bergdorf Goodman, and Saks Fifth Avenue. Monse, it seemed, was unstoppable.
Garcia's architectural background has actually helped him see design through a new lens. "If I were an architect I'd be thinking 'There are too many windows in this front façade—we need to strip them down to make sure it's balanced,'" he says. And just like that, he developed his signature: loud, asymmetric, and clean-cut pieces that resemble a masculine form. The expansion to menswear was a logical progression, as the basis was always in deconstructing menswear on a women's body.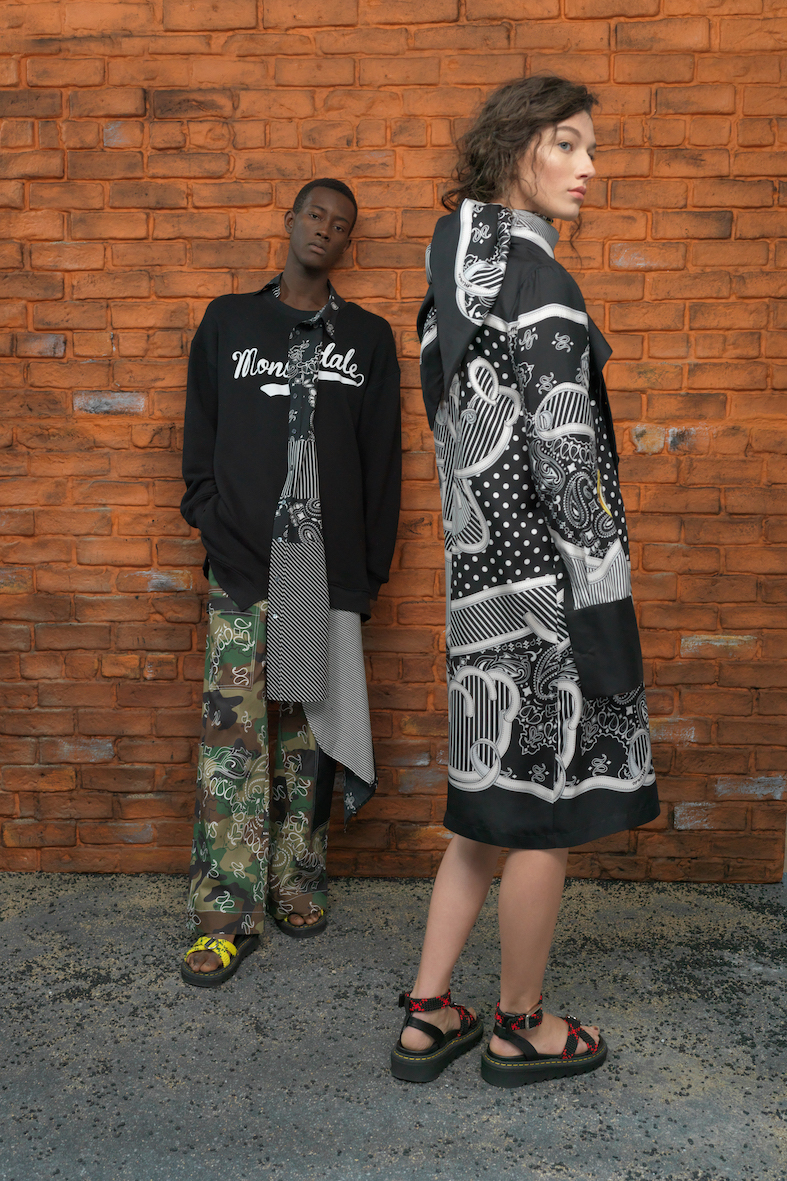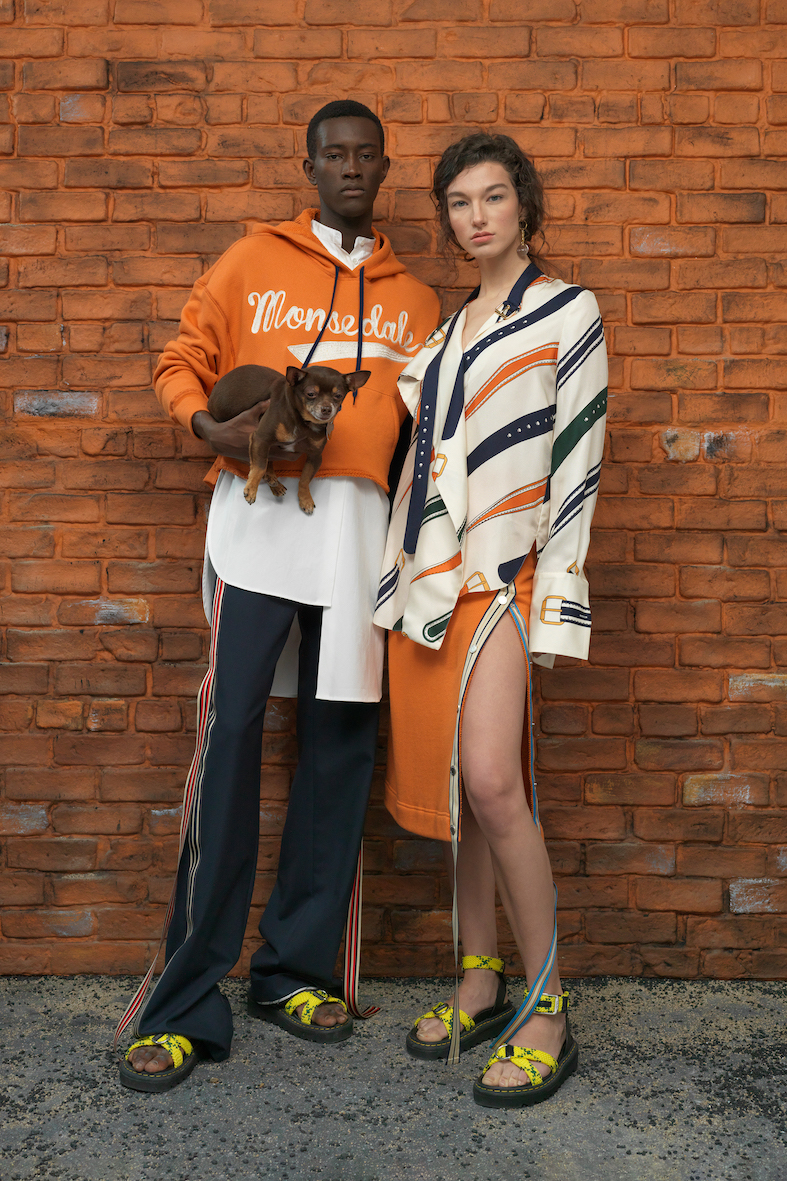 Outtakes from Pre-Fall 2019 collection.
By taking things apart, Garcia simplified the overall essence of Monse's apparel. The brand first took a shirt dress, chopped it up to look more modern, and instilled it with the sensibility seen in basic menswear. But Garcia is entirely selfless when it comes to his design approach. "I think I project all of my ideas into the world because I have nothing for myself left," he says. "My personal style is really boring."
During the Fall/Winter 2020 season, Garcia and Kim had two days between the two runway shows. Oscar de la Renta presented a line of color-blocked evening-wear in juxtaposition to the dark hues of the younger brand. Monse, on the other hand, was a "happy punk" compilation of grungy pieces. "I would love for people to think of it as a brand that was able to answer that question of designing dresses that are sexy and interesting at the same time."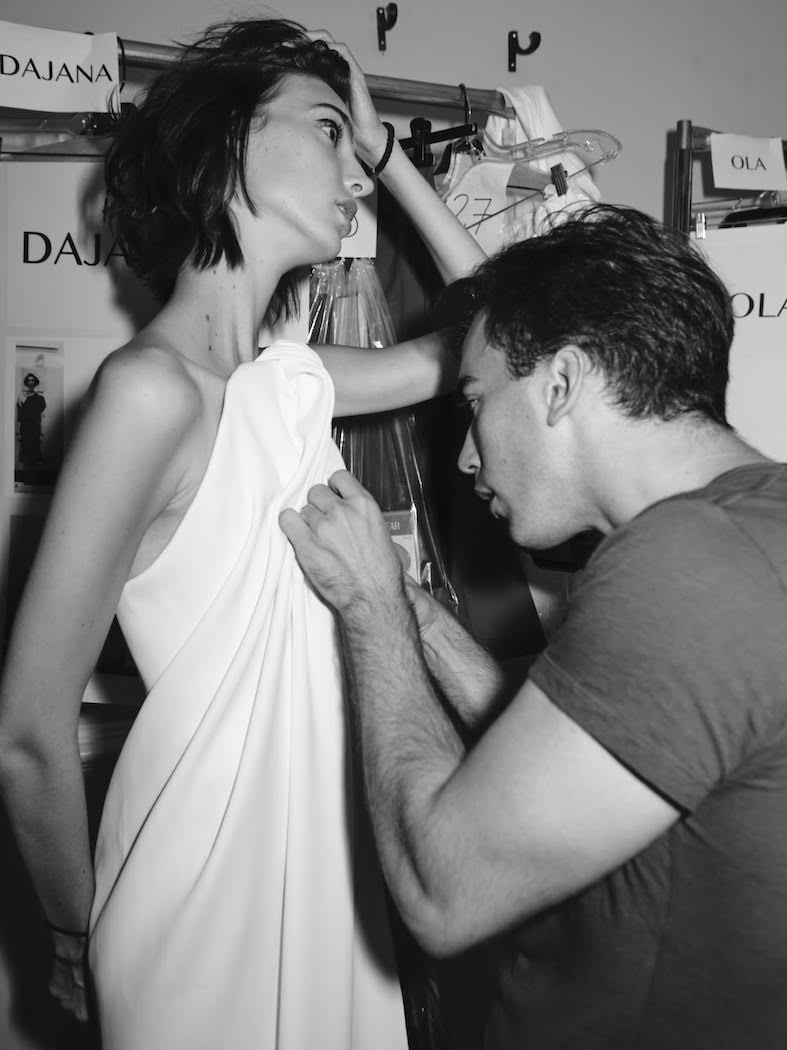 The designer hand-draping a model's dress.
To define his own image of the new "sexy," Garcia has always looked to metropolitan trailblazers like Sarah Hudson and Kate Young—he wants to focus on fearless women who take risks with fashion. But throughout it all, he remains focused on being himself and channeling that into his creations. "I feel the same way about design," he says. "If I'm inhibiting myself, I am not doing anybody any good."