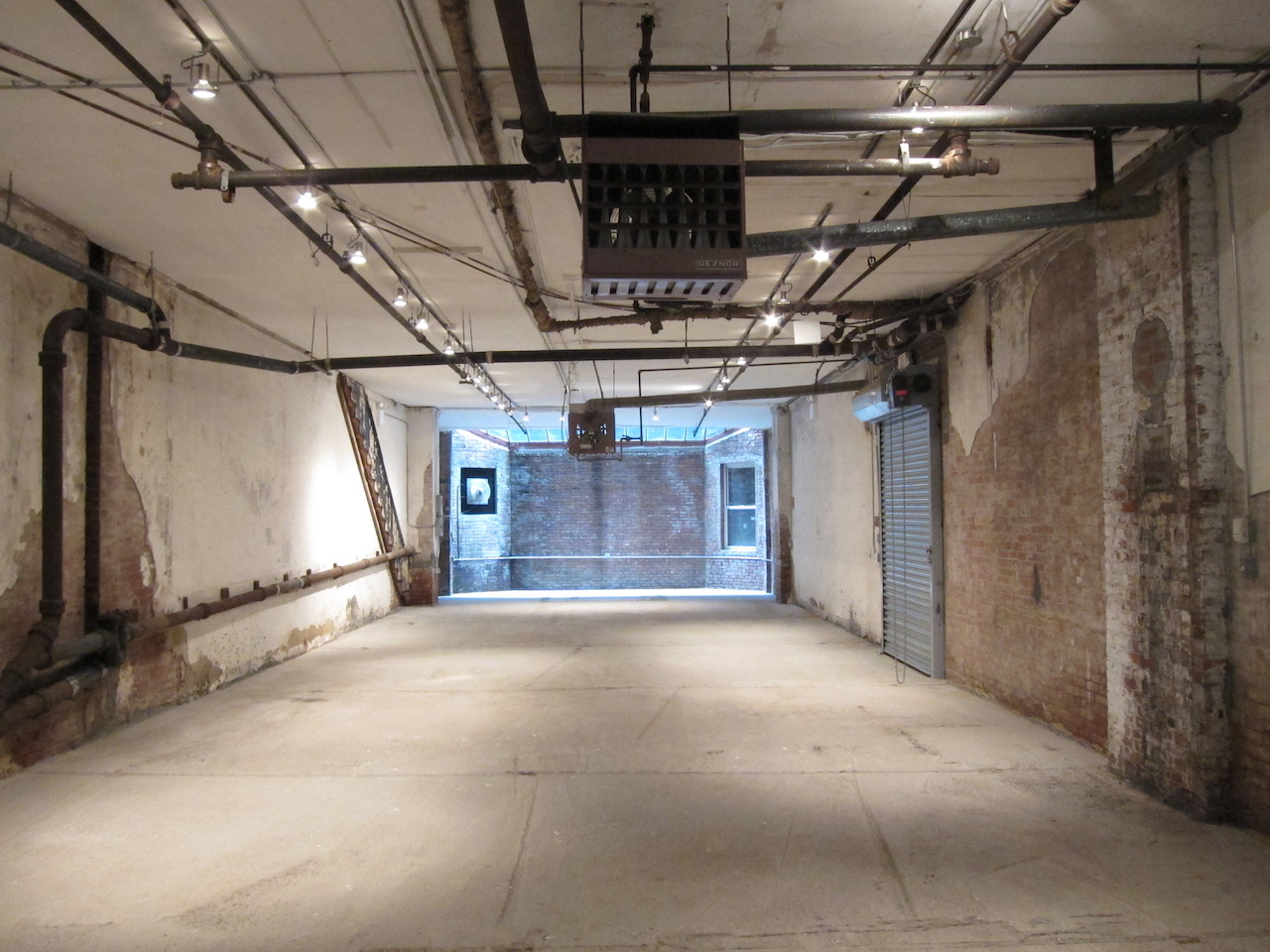 TEMP's 25-Year-Old Founders Gear Up for Round Two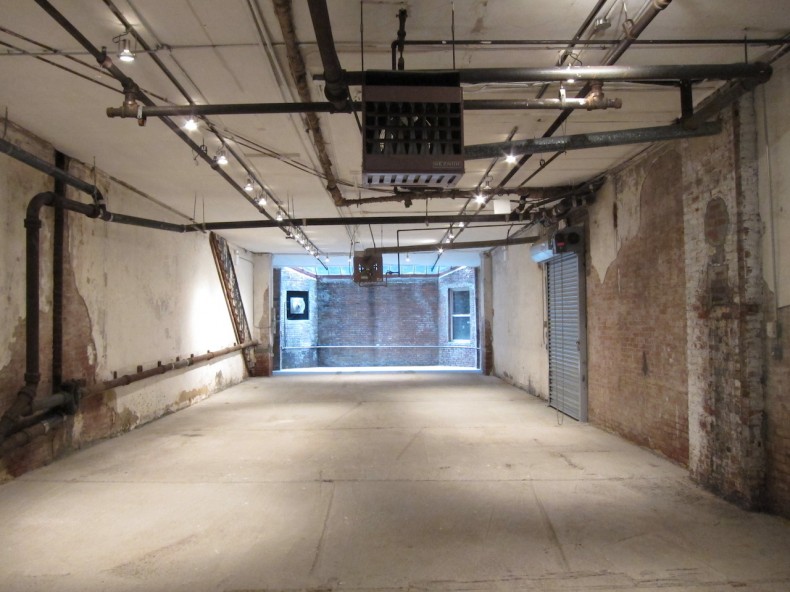 There is a certain deftness of speech necessary when speaking about American artist Wade Guyton's work. When approached in an exhibitional setting, one must be careful to not label a painting by Guyton as a 'painting' or a piece of work as actual 'artwork,' because many times the creator himself hasn't quite resolved its definition. "His habit is—the way a band might test out a new single on a crowd—to test out a painting on an unsuspecting audience," says Ari Lipkis of TEMP Art Space. "He hasn't decided what this is yet." Today, on the backend, left side of TEMP's first floor hangs a large-scale piece by Guyton for the TriBeCa gallery's current show, Correspondences: Ad Reinhardt at 100. Like most of the artist's work, the item was conceived through digital-printing: a post-conceptual process of painting, created by scanners and inkjet technology. This particular one is monochromatic. But, perhaps more important than the work itself, is the inherent similarities between the piece and its presenters. In many ways the gallery—and the two 25-year-old men that own it—share Guyton's exploratory qualities: an optimistically amorphousness that is as trial-and-error based as much as it is refreshing.
"I did not grow up using power tools," says a surprised Alex Ahn, TEMP's other co-founder. "Now I can build things. It's really weird." Lipkis corrects him, "You still can't really use the saw." As it turns out Ahn cannot, but he has mastered the hammer drill, a tool that performs exactly as its name might suggest. This ever-developing skill for construction, along with insurance pricing, sanitation tickets, and early success in New York's art scene are just a few of the many pieces of the puzzle that continues to surprise the two millennials, almost a year and a half after opening the gallery.
Agreeably both-described as "generally confused," they initially became friends because they shared a love for the fine arts. The two studied Art History at New York University, and after co-leading an extracurricular club, graduation, and brief stints at other companies—Ahn, at a tech startup and Lipkis, a researcher for a private collector—they reunited to launch what was intended to be a temporary project in January of 2012 to give a spotlight to emerging artists.
"We strongly believed that artists' need and the fact that they are young shouldn't be a reason why they are not valued, why they are ignored," says Lipkis, acknowledging a discouraging trend that many new artists face. "Sometimes in the art world there is this attitude that if you are still young, then you haven't fully developed…The funny thing is I don't know where that came from, because when you look at the history of art and some pretty well-known artists, some of their best periods were when they were in their twenties."
Though this issue stayed fresh on their minds and the generational entrepreneurial spirit swelled in their hearts, the manifestation of TEMP did not really start until Ahn and Lipkis came into the space. Through a mutual friend who worked as a real estate broker, the two were able to rent out 57 Walker, a donwtown 19th century pre-war cast-iron two-floor loft which used to house fashion and architecture non-profit group BOFFO. The only condition? Time.
"We realized MOMA wasn't going to let us curator a show, so we thought 'let's just do it ourselves,'" recalls Ahn. "We originally had the lease for nine months. And then we extended it to a year. And then we extended it to a year and a half. But from the onset, we really came in with the idea that was like, okay, this is the amount of time we have here, let's make the most of it and really pack a punch."
Thirteen exhibitions later—including an inaugural show with performances by Le1f, Hood By Air's Shane Oliver, and Mykki Blanco (Working On It), partnership with Independent Curators International showcasing four innovative projects from unlikely regions around the world (ICI Curatorial Hub), and exhibition for The Whitney Museum's Independent Studies Program—issue release parties for Bullett and 43 Magazine, and various other live productions, a punch is putting the last 15 months lightly. And while Ahn and Lipkis are now preparing to move spaces down the street at the end of the month, their business model, which the two so adamantly qualify as "the opposite of business," remains true to its origins. So does their timeline.
"In business the idea is that it's supposed to continue on forever, but TEMP was supposed to be completely temporary; in and out. [When we first started] we were like, 'oh it's going to end in August so this is what we're going to do, and that's it,'" says Ahn. "The lease for our new space is through next August, so it's the same idea. But now the mindset is, maybe TEMP can reincarnate in different places and different ways. So past this next August, we don't know. We'll kind of figure it out when we get there."
This isn't to say there is a lack of direction for the future, but rather, an open embrace to see what works best. Between the two of them, potential ideas for the new space (formally Mobile City) range from finally introducing a solo exhibition space—a first for the duo who have concentrated largely on group shows—tote bags, and an outdoor "New York backyard sized" area. For the new location, like the Guyton piece, the experimentation comes with a few challenges, but in the partners' eyes, the possibilities are exciting. As Lipkis says "we have a lot of ideas, and this momentum going right now. It's really hard to slow it down."
TEMP Art Space's new location opens at 47 Walker Street, New York, NY 10013 early next year.
Images courtesy of TEMP Art Space.