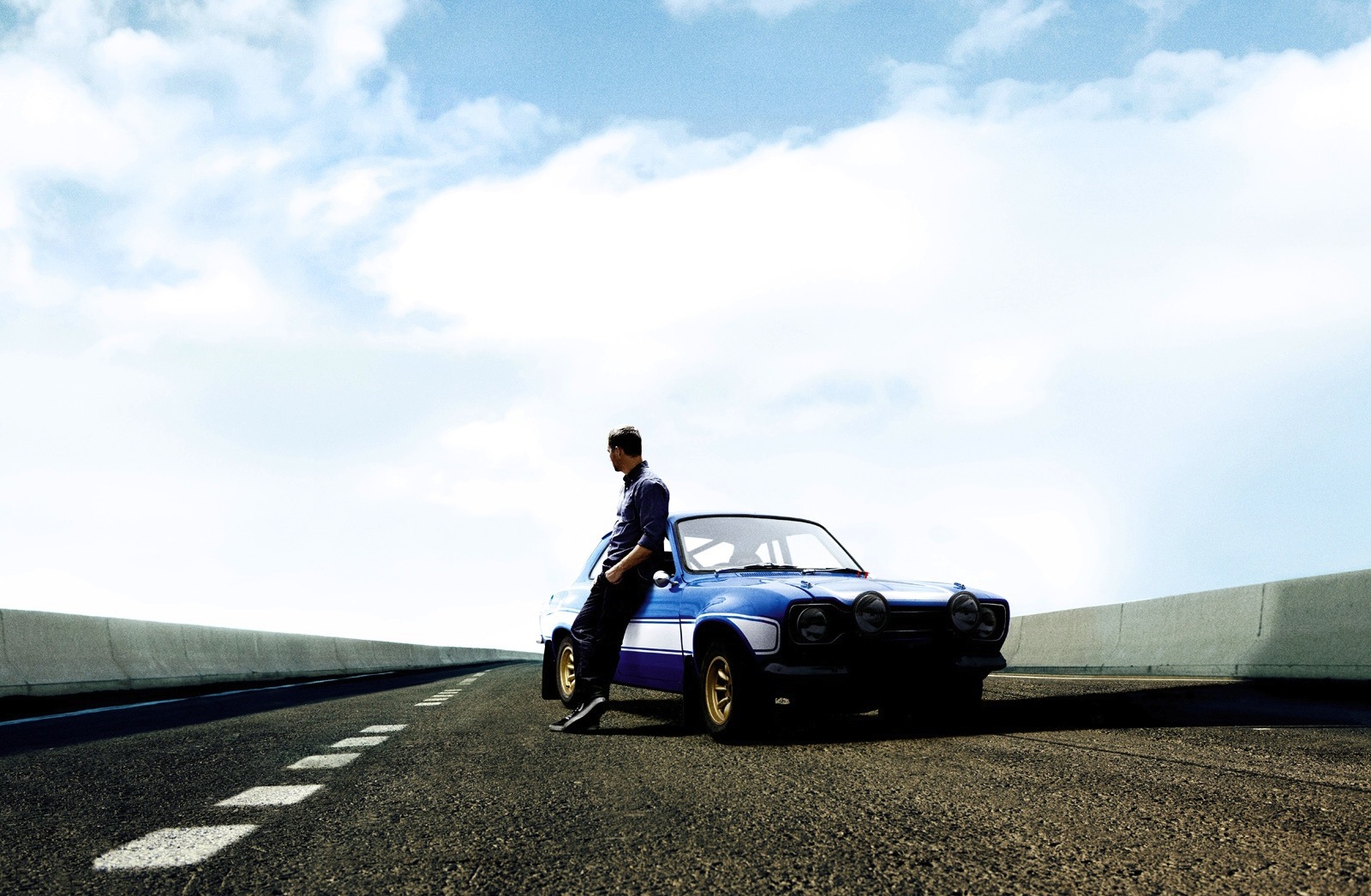 #RIPPaulWalker: Celebs React to Paul Walker's Death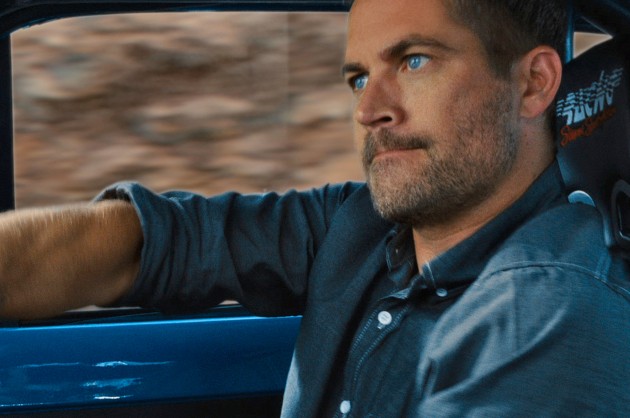 It's been less than 48 hours since Paul Walker's tragic death in the passenger seat of his friend Roger Rodus' 2005 Porsche Carrera GT. The late 90's heartthrob turned action hero died on Saturday afternoon around 3:30PM driving away from a fundraiser in the community of Valencia. "Because of the condition of the bodies, which were badly burned, dental records will be used to positively identify the victims," said Los Angeles County coroner's investigator Dana Bee. The outpour began immediately, some still in disbelief, until hours later, from the actor's personal twitter handle (@RealPaulWalker) the announcement came: "It's with a heavy heart that we must confirm Paul Walker passed away today in a tragic car accident." Over 393,000 retweeted this comment along with the dozens upon dozens of tweets sent out by friends, co-stars, celebs, and fans.
Here's a snapshot of some familiar names paying tribute to the late actor:
Dwayne "The Rock" Johnson: "All my strength, love & faith to the Walker family during this heartbreaking time. We find our strength.. in his light. Love you brother."
Vin Diesel: "Brother I will miss you very much. I am absolutely speechless. Heaven has gained a new Angel. Rest in Peace xxx"
Tyrese: "My heart is hurting so bad no one can make me believe this is real Father God I pray that you send clarity over this cause I just don't understand My heart hurts it's broken no one can convince me that this is real…. Prayer warriors please pray real hard for his only child, his daughter and family… #HeartOfAnAngel13YrsFamilyForeverWeJustCelebreatedYour40thBirthday….. My God… My God… I can't believe I'm writing this."
Miley Cyrus: "im really sad about Paul Walker :("
Rihanna: "Very Very sad news…I'm so heartbroken about this! #PW"
Brett Easton Ellis: Paul Walker was probably the most beautiful American movie actor of the past two decades.
Ryan Phillippe: "Paul was a good dude. Conscientious & not caught up in Hollywood. He knew there was more to life & lived like it. Nice to know you brotha."
Michael B. Jordan: "Man life is so short. People you care about can be here one min and gone the next Don't take life for granted RIP Paul Walker "
James Franco: "#paulwalker – much love to paul walker. So sad. He gave a lot of joy."
Jaime King: "My prayers and light go out to Paul Walkers friends and family. May you rest in peace."
Goldie Hawn: "Our family mourns the loss of Paul. A very special Human being. Our prayers go his beloved family"
Aaron Paul: My heart goes out to Meadow and everyone else affected by this terrible loss. We will all miss you my friend. We love you. RIP Paul Walker."
Sarah Michelle Gellar: ".@RealPaulWalker May he be in peace. To his family you are in our thoughts and prayers."
Mary. J Blige: I'm so saddened by Paul Walkers death. Beautiful person and talent gone way to soon. #RIPPaulWalker"

Busy Philipps: "This Paul Walker news is so sad. Prayers for his little girl and all his friends and family."
Jenna Dewan-Tatum: "Just heard the awful news about Paul Walker…so so sad. I've always heard such nice things about him. Prayers to his family :("
Ali Larter: "So shocked and saddened to hear about the tragic loss of Paul Walker. My love to his family."
Ariana Grande: "What a tragedy. Cherish every moment with your friends, family & loved ones. You never know what could happen. Heartbreaking #RIPPaulWalker"
Seth Green: "Shocked & sad to hear about Paul Walker. Met him several times over the years- a hard worker & always kind. Prayers"
Gabrielle Union: "There are no words… Someone pls say this is just another absurd internet hoax… This is awful. Awful. #RIPPaulWalker pls pray for his family, friends & fans. Wed've lost a great, laid back, sweet, cool man & father"
Tyson Beckford: "RIP Paul Walker,loved working with you on "Into the Blue". I Will miss you."
Zachary Levi: "I didn't know him well at all, but I know that the world lost an incredibly kind man in Paul Walker today. So truly sad."
Dane Cook: "RIP Paul Walker"
Dominic Monaghan: ".@RealPaulWalker awful news. Paul was a lovely guy. Handsome as all hell and funny and cool to boot. Terrible news. My condolences."
Kevin Hart: "I'm a devastated right now. My prayers & condolences go out to Paul Walkers family & friends. He was a amazing talent & will truly b missed"
Chris Daughtry: "So I'm on a flight and just see that Paul Walker died in a car crash…so very sad! Wow! Stunned"
Lance Bass: "So so sad about Paul Walker : ("
Mario Lopez: "RIP Paul Walker.. Eerie that the star of The Fast & The Furious died in a car accident.. God Bless his daughter"
James Van Der Beek: I just remember him as being so effortlessly golden. He had that way about him, that "thing"… #rippaulwalker #TeamPW"

Michael Strahan: "RIP Paul Walker. Gone too soon!! Life is precious"
Keri Hilson: "Life is so fragile… RIP, Paul Walker."
Eli Roth: "RIP Paul Walker. Never met him but my Hostel team had just made Running Scared and everyone loved him. Condolences to his family."
Michelle Branch: "Sad to hear about Paul Walker. A friend of a friend was there & said he was at a charity car event raising money for the Philippines. Awful!"
Jack Osbourne: "RIP Paul Walker"
Wilmer Valderrama: "Heartbreaking!! One of the most genuine & humble people I have EVER met in this industry.. A TERRIBLE loss, be at peace #PaulWalker"

Josh Gad: "Shocked and stunned by the news of #PaulWalker. RIP. Far too young and far too sudden."
Vanessa Lachey: "I just heard and am in shock. Prayers to Paul Walker's family. Life is precious, never take a day for granted. #RIPPaulWalker"
Brenda Song: "In shock..#RIPPaulWalker my thoughts and prayers go out to his family and friends."
Alyssa Milano: "No, @RealPaulWalker. No. No. No. Rest with the angels. You. Sweet boy. #beauty #love #RIP"
Aaron Carter: "I grew up idolizing @Realpaulwalker I'm so saddened for his family and this stunning tragic loss …"
#RIPPaulWalker
Images Courtesy of Universal Pictures.