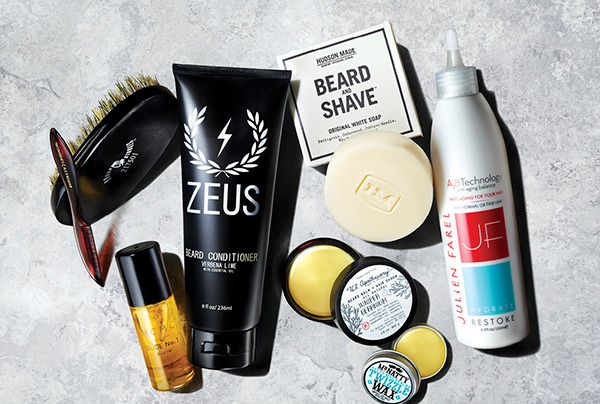 Taming of the Fuzz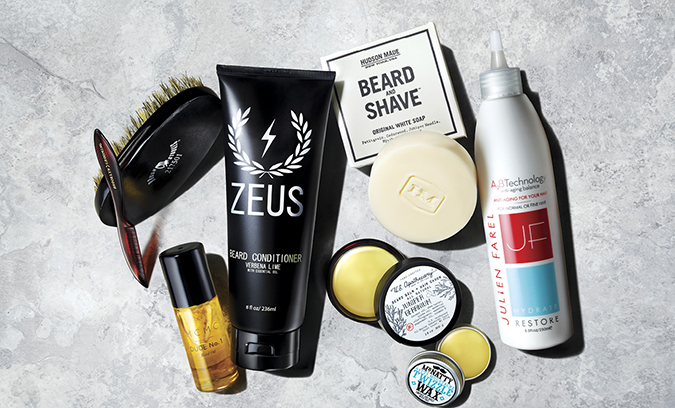 Image: Essential Homme.
With leaves already falling, the return of the beard marks autumn's glory. So whether you're growing out your facial whiskers for charity as part of No Shave November, or hoping for one more layer of protection against the coming winds, here's your arsenal to keep it all in shape.
TO WASH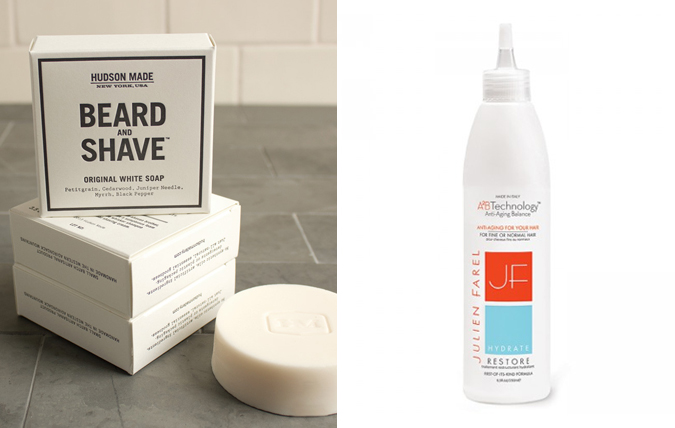 Image: Hudson Made, Julien Farel.
Lather up with Hudson Made's Original Beard & Shave Soap, a thick disc scented of cedarwood and juniper needle, for a gentle wash and a fresh smell afterward. For a liquid alternative, reach for the Julien Farel Haircare HYDRATE RESTORE, a cell-stimulating product that can be shared on both the head and on facial hair. Each cleanses hair strands without ripping out natural oils.
Hudson Made Original White Beard & Shave Soap $22 / 3.5 oz.; HudsonMadeNY.com, Julien Farel Anti-Aging Haircare HYDRATE RESTORE $33 / 8.5 fl. oz.; JulienFarel.com.;