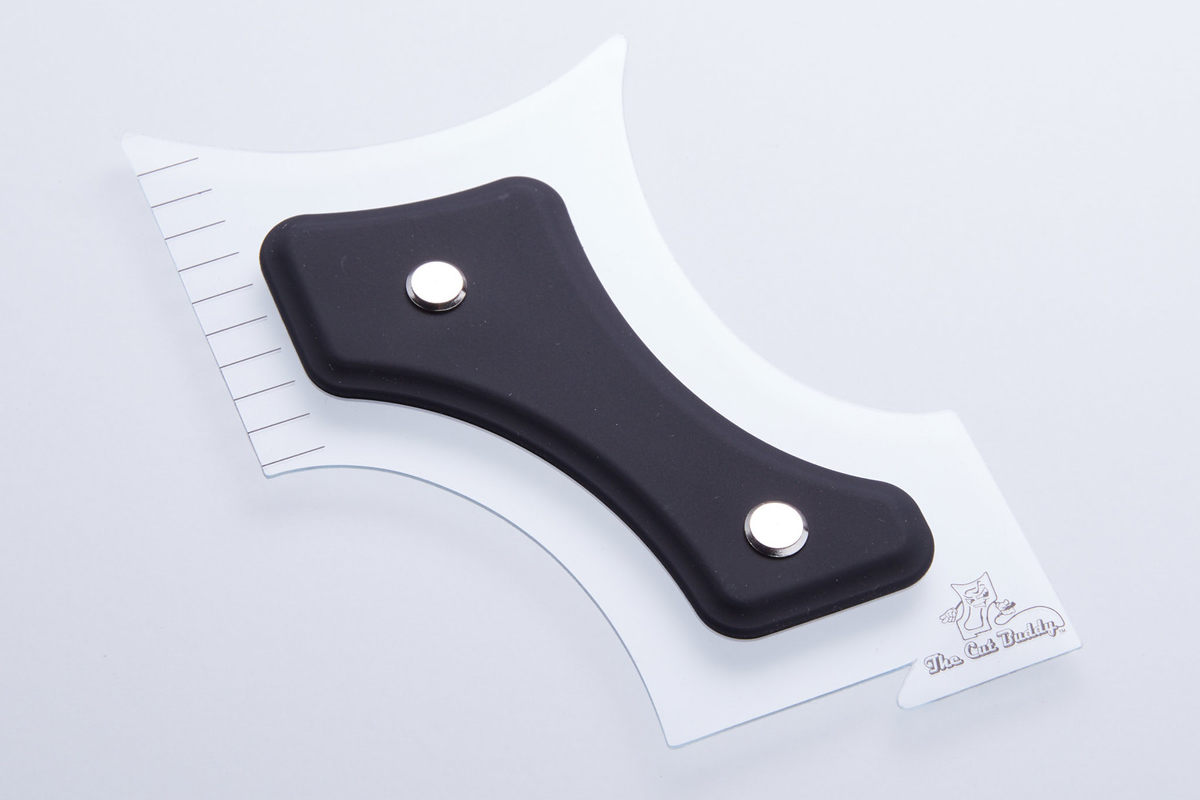 The Cut Buddy is Your Key to a Strong Beard Line
My biggest pet peeve is a poorly tamed beard line — it's one of the fastest ways to bring an 8 and above down to a 6. And while beards have become the norm, it's still an area that many men seem to struggle with (according to my subway research). Fortunately for all, there's a quick $8 solution available with The Cut Buddy. This simple yet ingenious tool was designed by entrepreneur Joshua Esnard with help from NASA engineers to achieve the perfect curve measurements for those who aren't able to regularly head to the barber for professional beard upkeep. The multiple curves allow the user to find the perfect shape for their own face and maintain a clean and tidy beard line at home. It's basically the biggest breakthrough in grooming since 2-in-1 shampoos, except this thing actually works.
The Cut Buddy is available online now.