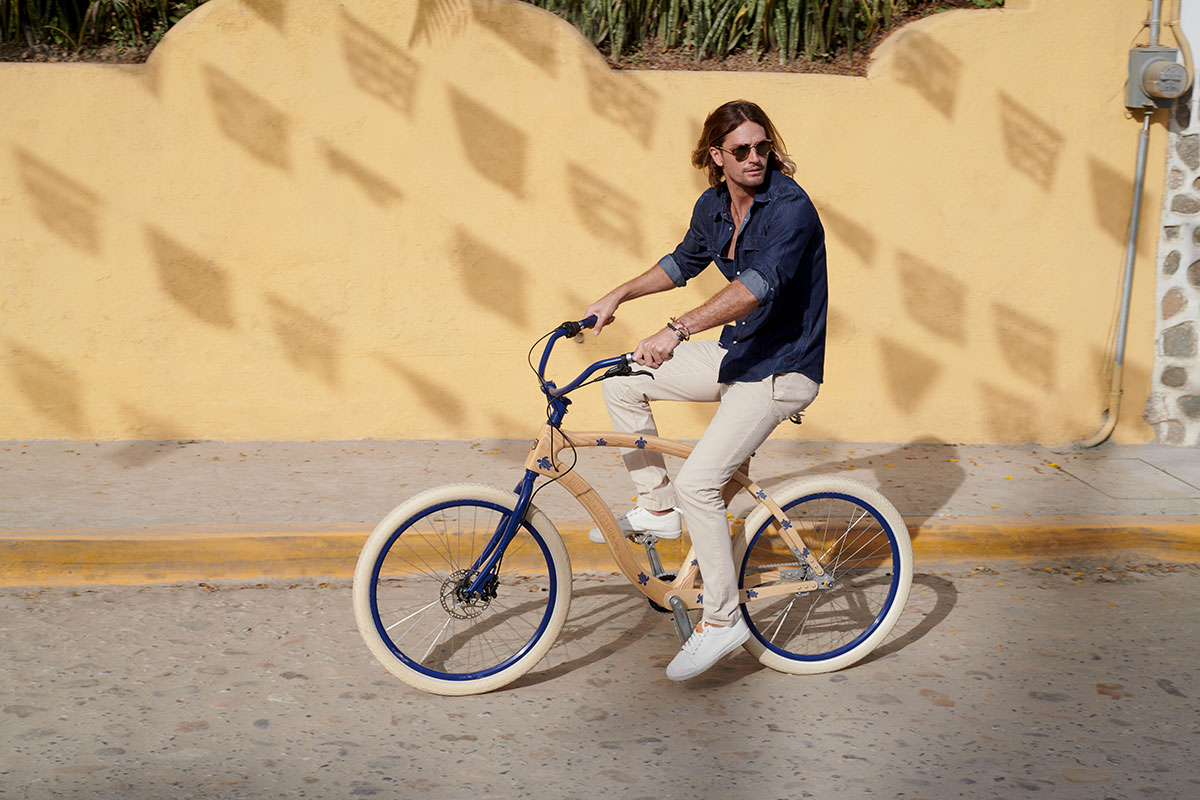 Vilebrequin Gears Up With Summer's Hottest Accessory
Let's ride: Vilebrequin's latest summer collaboration is a chic Materia bike perfect for cruising around the sweltering metropolis. The limited quantity of hand-numbered cruisers was designed with a seamless and effortlessly summer vibe with its sand-colored core stamped with Vilebrequin-turtles. Inspired by the West Coast in the '70s, the Beach Cruiser has a vintage appeal, and is made from sustainable ash which makes it 25% lighter than normal bikes. Summer riding just became that much easier.
The Amber Beach Cruiser retails at $4100 and is available now in select Vilebrequin boutiques worldwide and Vilebrequin.com.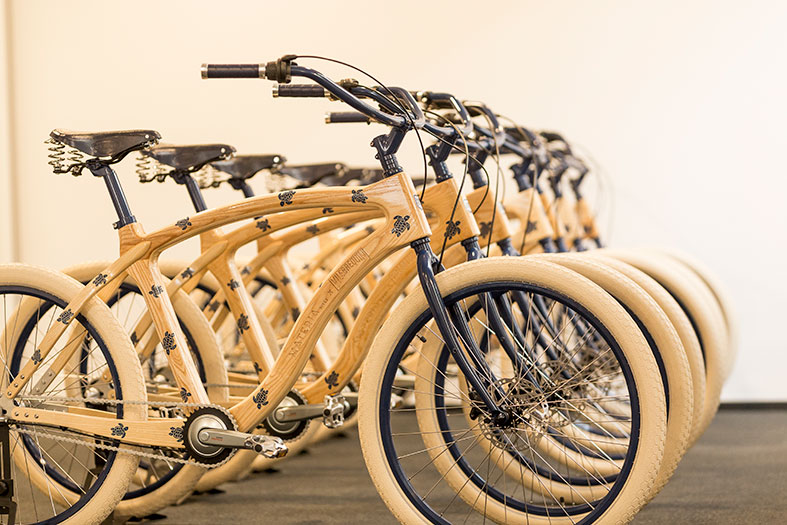 Images: Courtesy of Vilebrequin.