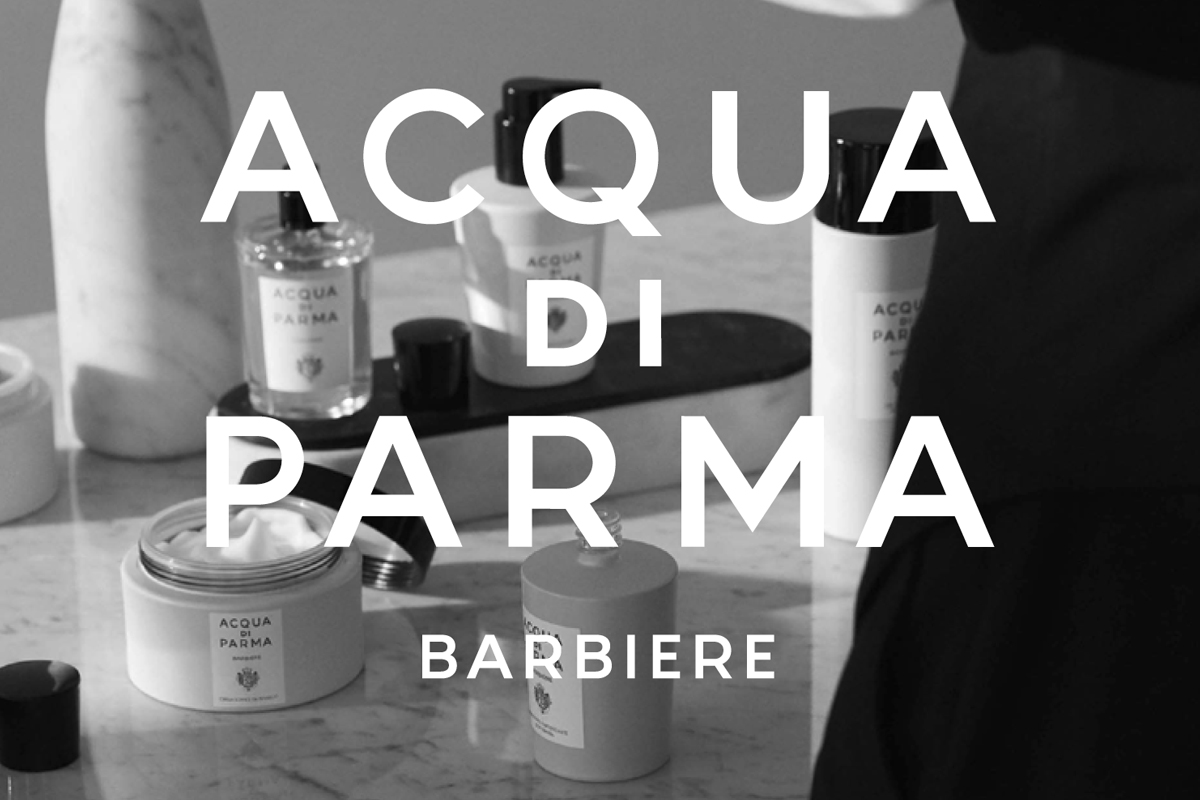 Celebrity Groomer Natalia Bruschi on the Acqua di Parma Barbiere Collection
Acqua di Parma is expanding with an updated version of its Barbiere collection. The latest edition of the intensive shaving range targets each step of the grooming process, including skin prep and post-shaving care. Ahead of the Barbiere Collection's launch in March, we spoke with celebrity groomer Natalia Bruschi (who will lend her talents to Bradley Cooper's face at the Oscars on Sunday) on how best to use the collection and general grooming tips.
EH: What are the biggest shaving mistakes you notice? How can they be resolved?
NB: The biggest mistakes I notice are 1.  missing spots…It can be resolved by spending a little extra time when shaving.  All it takes is a couple of extra minutes to cross-check the face and neck area to make sure there isn't any stubble missed. 2. Men cutting themselves with a razor… This can be resolved by properly preparing the skin and by using the correct shaving products.   The ideal time to shave is after the shower as the hot water helps to open pores and soften the skin.  Using the Acqua di Parma Collezione Barbiere Shaving products help to smooth and calm the skin, keeping nicks and cuts to a minimum.
EH: What is one grooming tip you think everyone should live by?
NB: When it comes to men's grooming, I think everyone should have their rituals to live by.  The act of shaving is a timeless ritual to which generations of men have dedicated time and attention. The Acqua id Parma Barbiere Collection celebrates this ritual and will undoubtedly appeal to demanding men who pay increasing attention to their appearance, and for whom a perfect shave is an unmistakable sign of an impeccable lifestyle.
EH: Are there any grooming trends you think are going to be big this year?
NB: I think more men will be cleanly shaven this year.
EH: Can you please explain how to use the new Barbiere collection to achieve the elusive perfect shave?
NB: Step 1. Start off by cleansing the skin. I recommend using the Barbiere Facial Scrub, ideally in the shower and the night before, twice a week. This will remove impurities that block the pores and facilitate the correct growth of the hairs for ease of shaving the next morning.
Step 2. Prepare the skin.  After showering, apply the Barbiere Shaving products (i.e. Shaving Gel or Shaving Cream) with a circular motion to stimulate the microcirculation, reinforcing the effects of the active ingredients. Leave on for a few minutes to allow the formulas to penetrate the skin.  Apply more product liberally to the areas where the beard is tougher and more difficult to shave.
Step 3.  Shave Calmly.  Use a good quality multi-blade razor with an adjustable head and a firm grip.  To prevent skin irritation, always shave in the direction the hair grows, and change your blade often.  When finished, rinse your face with hot water to close pores and reduce shave burn.  Wipe face with a dry towel and pat dry.
Step 4.  Soothe Irritations.  Apply Acqua di Parma Collezione Barbiere After Shave Balm to soothe irritations and razor burn.  It has anti-inflammatory properties that will soothe and refresh when pat gently onto skin until completely absorbed.
Step 5.  Revitalize the skin.  The ritual of shaving is also an excellent occasion for men to pay particular care for their face and eye area. The Collezione Barbiere Revitalizing Eye Serum, Eye Treatment, Face Cream, and Face Serum, are products specifically formulated for men to revitalize and nourish the skin with anti-aging properties.