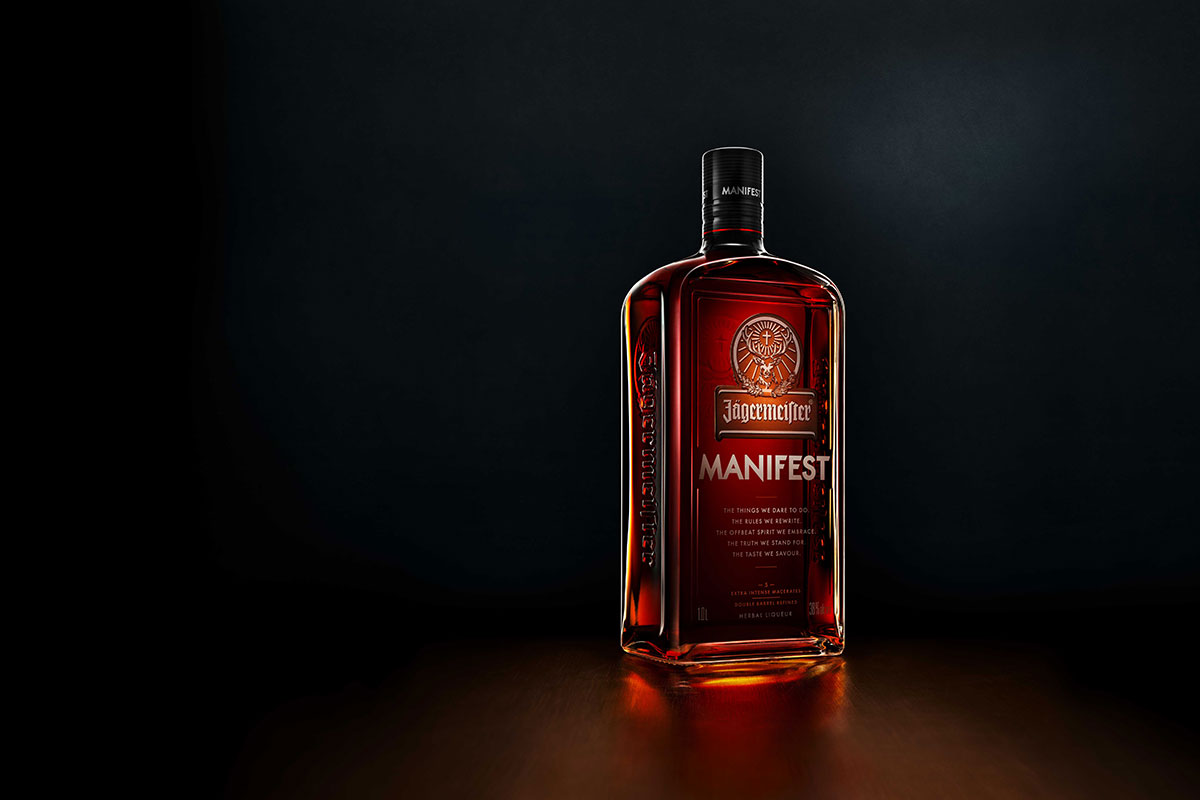 Jägermeister Launches Luxury Expression Manifest
German herbal liqueur Jägermeister boasting over 80 years of an unchanged recipe characteristic for its herbal notes launched its first (and permanent) luxury extension Jägermeister Manifest. The new expression continues with the same herbal brand legacy adding extra punch to the game: more herbs, an increased number of macerates in the process, and stronger alcohol content. Manifest is for the consumer who was used to drinking the original and is now ready for a premium product.
Jägermeister is traditionally built on 56 premium ingredients– a mixture of herbs, blossom, roots, and fruits from all around the world. "After 80 years of producing the perfekt Jägermeister recipe, we decided to create a spirit that would build upon the original recipe to appease our consumer that had grown and evolved with us over the years," explains brand meister, Willy Shine. Manifest boasts an array of extra secret ingredients too and an aging-like process of maceration in an old oak barrel where it rests for a year while the wheat distillate rests in oak casks with a medium char. The wood then adds a bit of vanilla flavor to the new spirit.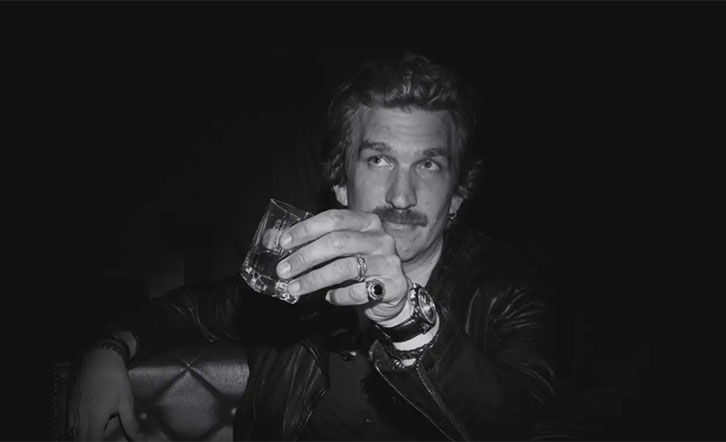 Images: Courtesy of the brand
In comparison to the original, Manifest has more of an alcohol punch rather than the immediate warm that hits your tastebuds in Jägermeister. The newest expression is much spicier with ginger and even honey notes compared to the original which was quite spicy as well, but citrus and espresso notes took lead. "Manifest builds on Jägermeister's iconic appeal, while at the same time transcending its tradition," says Shine. As a result, Manifest is the big brother in this situation: refined and ambitious.
Super premium spirits have experiences significant popularity in the past few years with consumers preferring quality and the experience of liquid appreciation. Alcohol brands have elicited their options, usually available only at bars, as sipping options or unique cocktails. As for Manifest, it's utilitarian whether you drink it chilled over ice, neat, or in a Manifest Old Fashioned: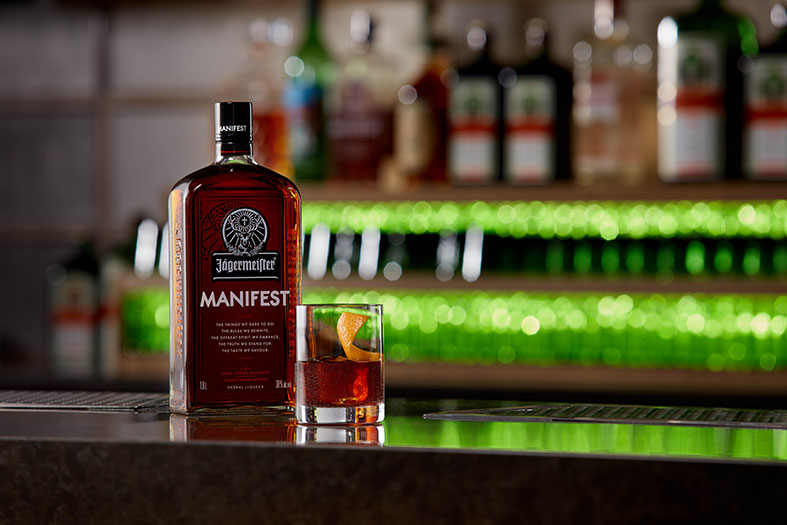 Ingredients: 
1.5 parts Manifest
.5 parts Four Roses Small Batch Bourbon
.25 parts Black tea one syrup (1-1 Black tea to honey)
Spritz absinthe w/ atomizer
Garnish: Orange Peel
Glass: Rocks Glass
Ice: 2"x2" Ice Cube
Method: 
Stir & Strain garnished with expressed orange peel
Manifest is available in select on-premise accounts throughout the United States at an SRP of $59.99.