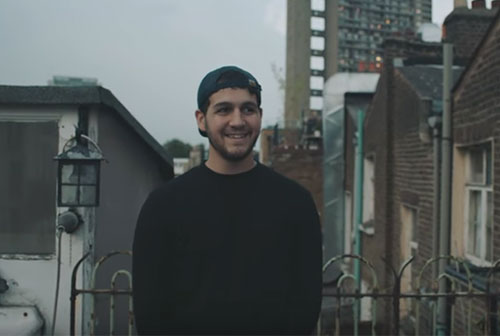 TOPMAN Launches Premium Collection with Short Film Series

Video: TOPMAN.
Merging fashion with filmmaking, TOPMAN launches its Premium collection with a series of short films, entitled Private Views. The clips celebrate the new range as seen through the eyes of emerging taste-makers, who dress in the collection and narrate their creative inspirations. The debut piece, released today, features A$AP Rocky collaborator, Dexter Navy, as he takes us through his West London neighborhood. "I like to collaborate with artists who wouldn't be afraid to jump on a plane and shoot in the middle of nowhere," Navy explains as he swaps between styles, from a sky-gray windbreaker to a pinky-beige hoodie. "It's what filmmaking should be." The TOPMAN Premium range offers dressier styles made from exceptional materials, designed with an eye for detail and a softer look that often gravitates towards pastel and nude colors. Navy's own minimalist, laidback street style is reflected in the collection and showcased throughout the clip, later featuring a black sweatshirt and skinny-fit, navy trousers. "I think film should take you somewhere that you thought could never exist," Navy relates from a rooftop overlooking the street, smiling beneath a backwards cap. "A place you think you know, but where you're thrown in the opposite direction."
The TOPMAN Premium collection is available in selected stores and online now.