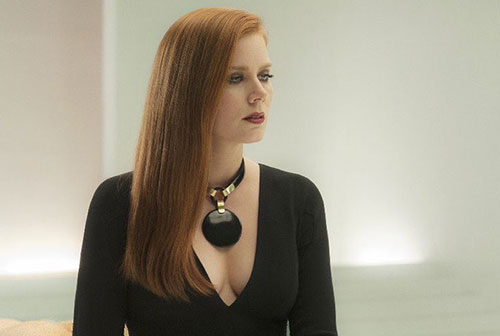 Tom Ford Makes Dramatic Return to Film with Nocturnal Animals
Video: Focus Features.
One of the buzziest films to show at TIFF this year, Nocturnal Animals is the bleak, sensually gritty drama you've been waiting for. Written and directed by sartorial savant Tom Ford, Nocturnal Animals, his first film since the critical darling A Single Man in 2009, follows the tumultuous world of an art gallery owner, Amy Adams, and her ex-husband, Jake Gyllenhaal, as he releases a violent thriller novel dedicated in her vengeful honor. Part art-house think piece, part gut-wrenching psycho-drama, the film is a daring choice for Ford, whose previous work he dubbed one of his most personal creative efforts – one that earned him a place in the halls of Tinseltown's most visually enticing and aesthetically engrossing directors.
Starring alongside Adams and Gyllenhaal are a slew of glittering Hollywood names, including ESSENTIAL HOMME August/September 2015 cover star Michael Shannon as Detective Bobby Andes – an officer with thinly veiled motives, as well as film favorites Isla Fisher, Laura Linney, and Aaron Taylor-Johnson. Winner of the Grand Jury Prize at the 73rd Venice International Film Festival and based on the divisive novel "Tony and Susan" by Austin Wright, Nocturnal Animals is a Hitchcockian, psycho-sexual foray into a razor-sharp world filled to the brim with skeptical mistrust, serrated unease, and, in true Tom Ford fashion, wonderfully decadent wardrobing.
Nocturnal Animals is scheduled to release in theaters November 18, 2016.