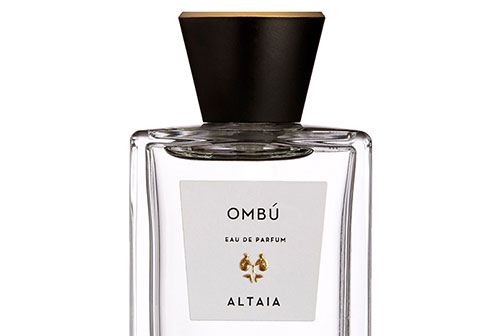 ALTAIA Welcomes Ombú, a New Fragrance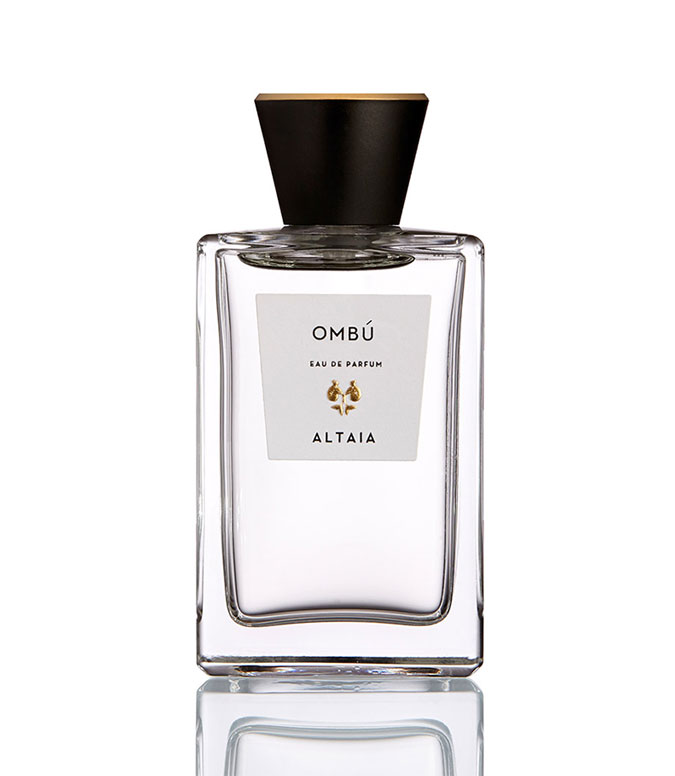 Image: ALTAIA.
A labor of love in its purest form, Ombú, the latest fragrance offering from ALTAIA – an acronym for A Long Time Ago in Argentina and an offshoot of the popular fragrance brand Eau d'Italie – is a romantic dedication from founder Marina Sersale to her husband Sebastián Alvarez Murena. Dubbed the "sheltering spirit of the Pampas," the fragrance is inspired by the majestic plant native to the Argentinian Pampas, the Ombú – offering shelter from the elements and a place of comfort for travelers throughout history. It is within this vein of warm, inviting presence that ALTAIA puts forth a scent inspired by the single Ombú plant growing at the foot of the Capitoline Hill in Rome, a romantic haven for the company's founders. A bright burst of pink pepper and sage – an unexpectedly spicy initial note, powerful with a subtle grace – breathes into a cedarwood and vegetal amber afterthought, a relaxing combination that envelopes the body's natural scents, rather than overpowers. The bottle, an extension of this purity, is crystal clear in execution and features a crest of two intertwined mermaids, shimmering gold and dripping in simplified decadence – a clarity that allows the fragrance to truly shine. A true gift exchanged between two lovers, the scent is as tinglingly sweet and openly welcoming as the affection that inspired its creation.
Ombú by ALTAIA is available online now.