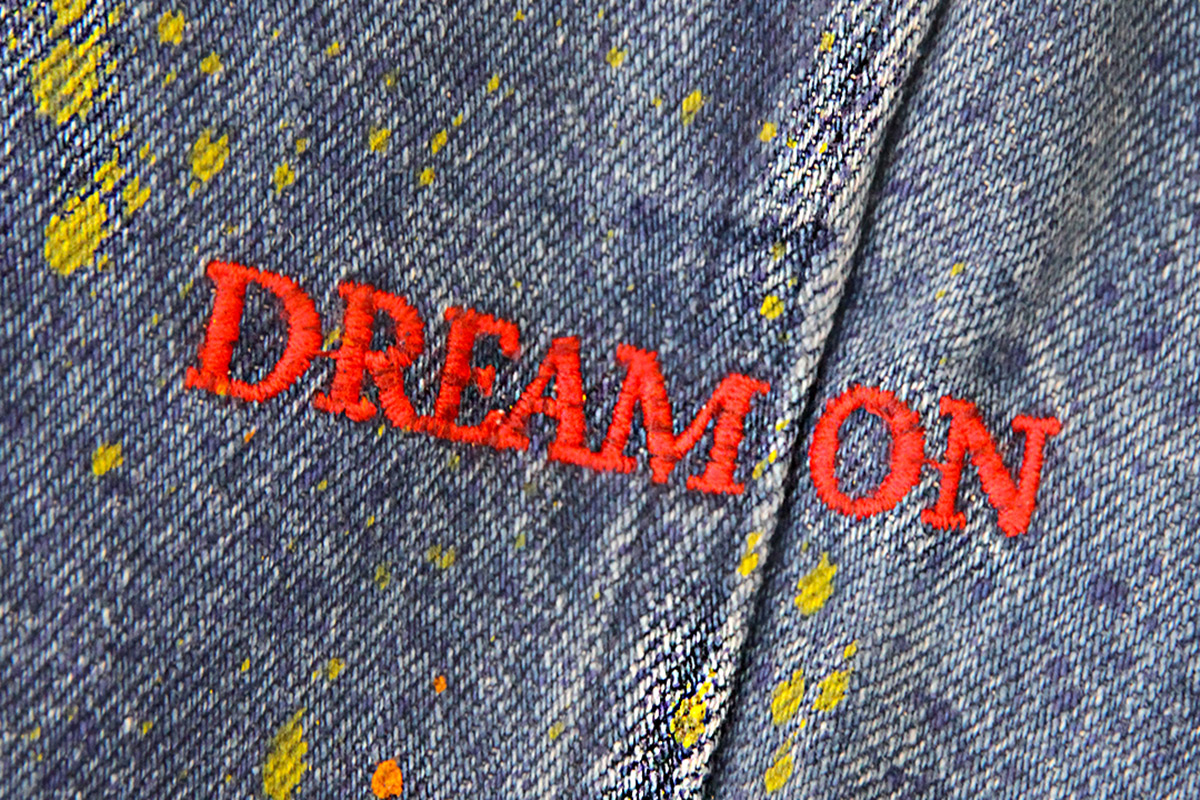 Kid Cudi x A.P.C. Unveil First Collaborative Collection
Four years after collaborating with musician Kanye West, A.P.C. is launching a new collaborative collection with American hip hop artist (and West mentee) Kid Cudi. The Spring '19 collection, titled INTERACTION #1, combines the artists' signature style cues with the French label's crisp and minimal aesthetic.
"When I met Scott (his real name) for the first time, I immediately knew that we would work well together. I could tell by the respectful intensity in his eyes," Jean Touitou, founder of the label, said in a statement. "I could also see it in the striking contrast between his simple, dignified allure and the surprising presence of a pink tattoo on his right hand, which says "PINK" in capital letters."
The collection also features a red leather jacket with a graphic print inspired by poet William Blake, as well as red leather sneakers, both pieces Touitou never imagined would be included in an A.P.C. collection. But the bold numbered title of the collection hints that this could be the first of more Cudi x APC collections.
INTERACTION #1 will be available online on 2/21.