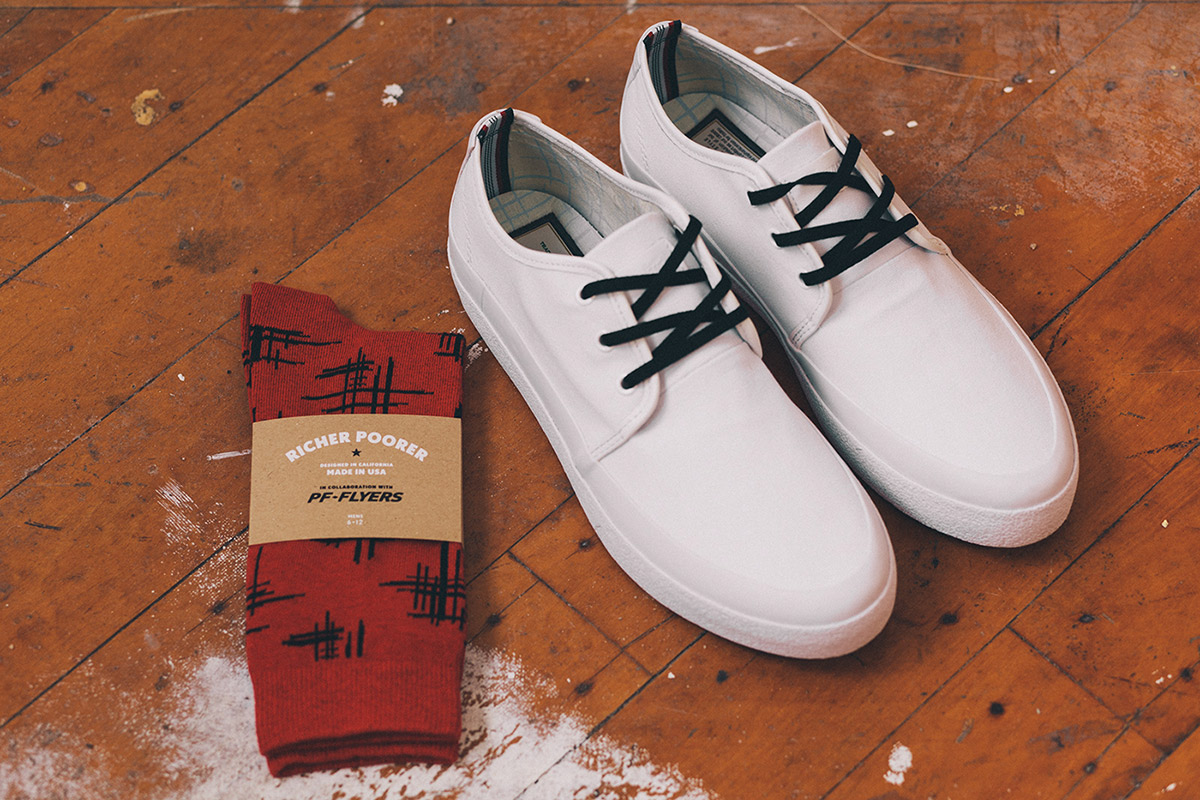 New Richer Poorer x PF Flyers Sock Packs Drops Today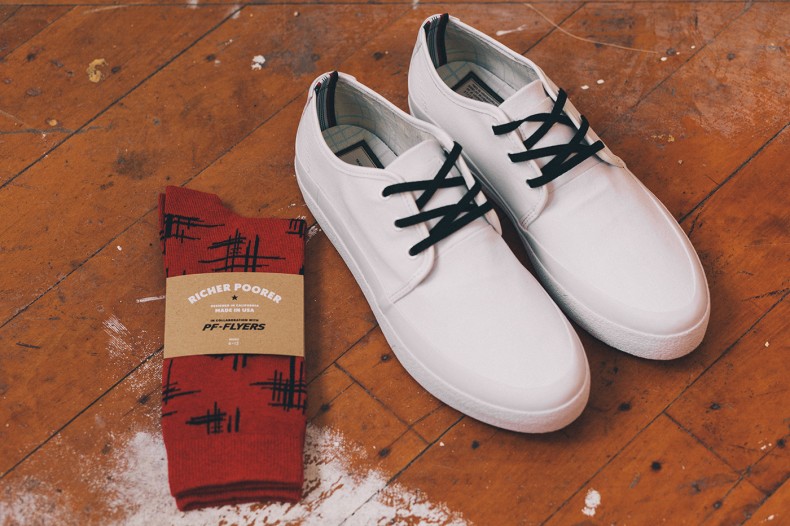 Image: Richer Poorer.
Coming off their recent capsule collection collab with streetwear cool kids The Hundreds, California sock-makers Richer Poorer release ANOTHER hard-hitting product team up today,  this time with tire-makers-turned-footwear-fanatics PF Flyers. Celebrating the latter's arrival of a new model of its foundational Perkins shoe, the two brands have partnered up to produce a limited release, made-in-USA sock collection. Available in three different colors, each pair features a bold atomic crosshatch pattern intended to complement the softness of the Perkins shoe. First introduced decades ago, the updated style of the Perkins sees a cleaner design in a leather-bounded canvas body, and the new patterned socks add just enough pop.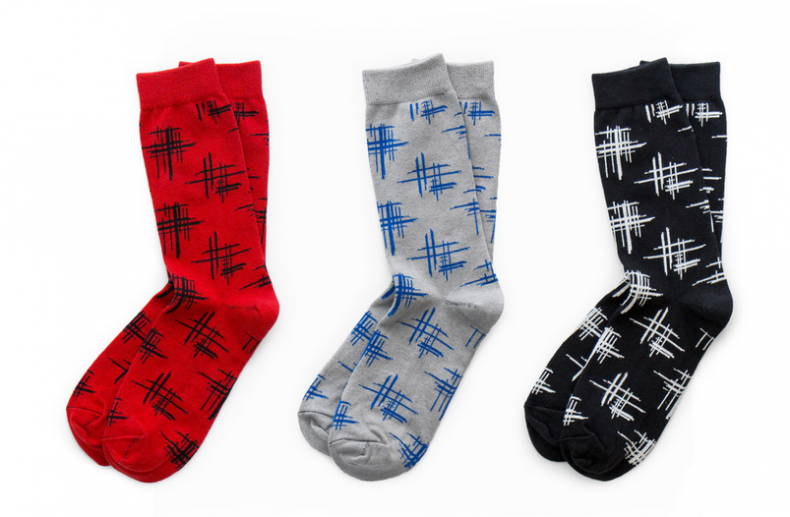 Image: Richer Poorer.
The Richer Poorer x PF Flyers socks pack are available for purchase online now.