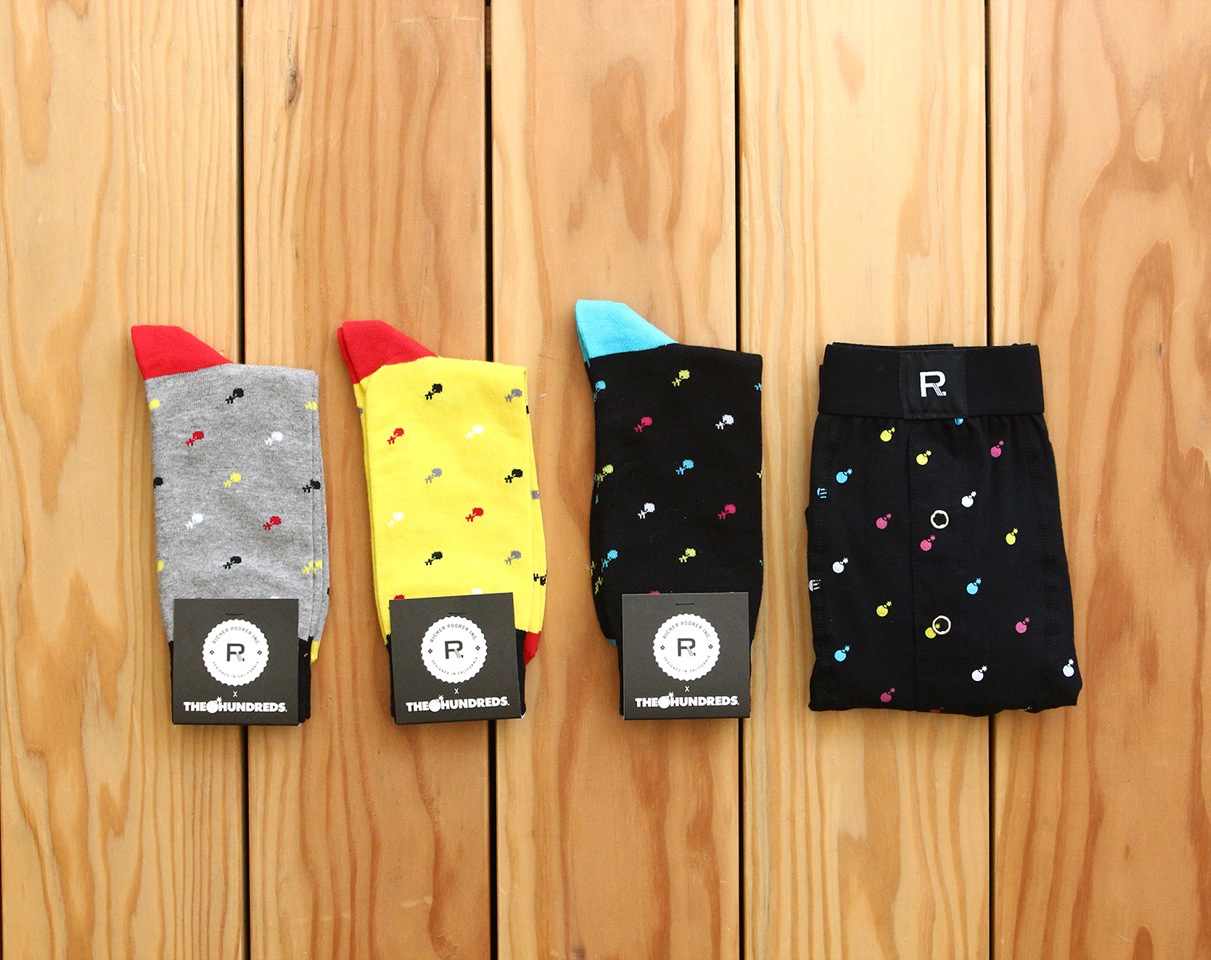 The Hundreds x Richer Poorer for the Subtle Hypebeast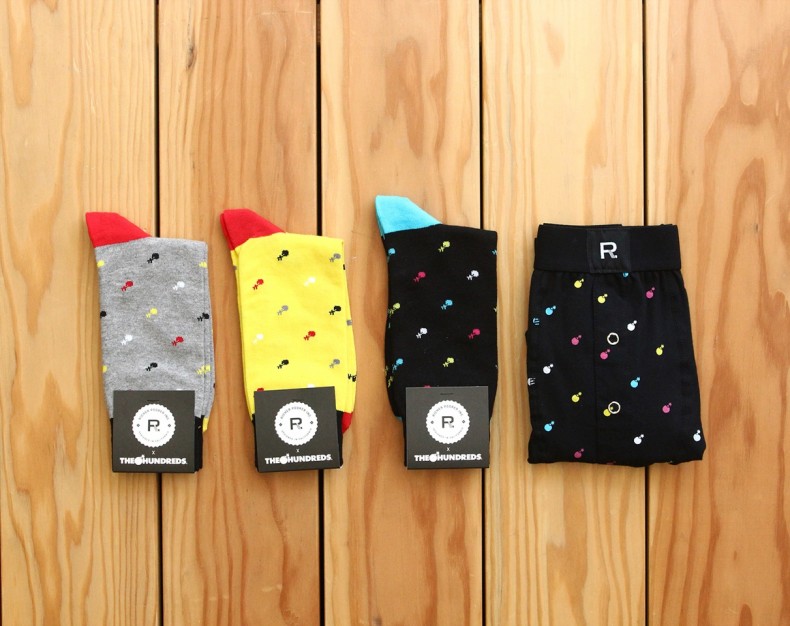 Image: Richer Poorer.
Today, streetwear juggernauts The Hundreds launched a new collection with fellow Californians Richer Poorer, a collab sure to please the hypebeast in every man. Founded in Los Angeles in 2003, The Hundreds is a lifestyle brand that produces hip-hop influenced, distinctively SoCal men's apparel. The new collection features four limited-edition products: black boxer briefs featuring The Hundreds' recognizable "bomb" logo in a polka-dot print, as well as matching socks in black, yellow, and heather gray colorways. The socks aesthetically resemble Huf's ubiquitous "plantlife" pairs, yet complement Richer Poorer's vintage image. Equally at home with a pair of Vans or Timberlands, the collaboration effortlessly combines skateboarding style with rugged appeal. Plus, how often do you find underwear so dyn-o-mite?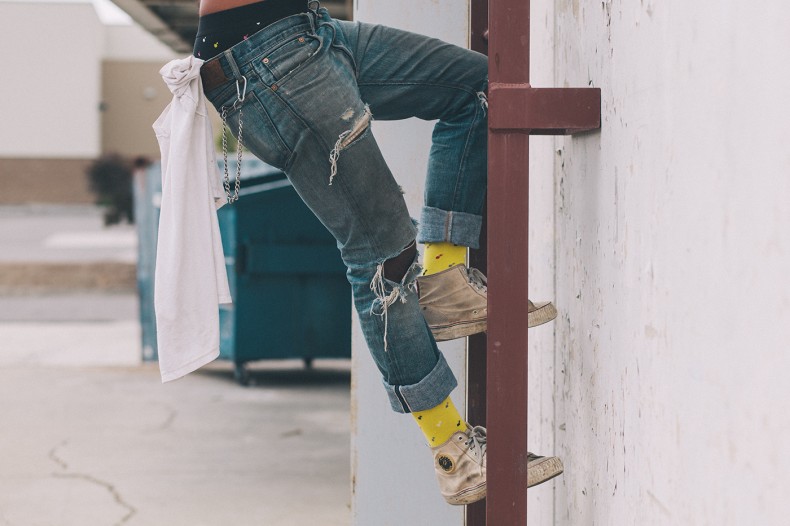 Image: Richer Poorer.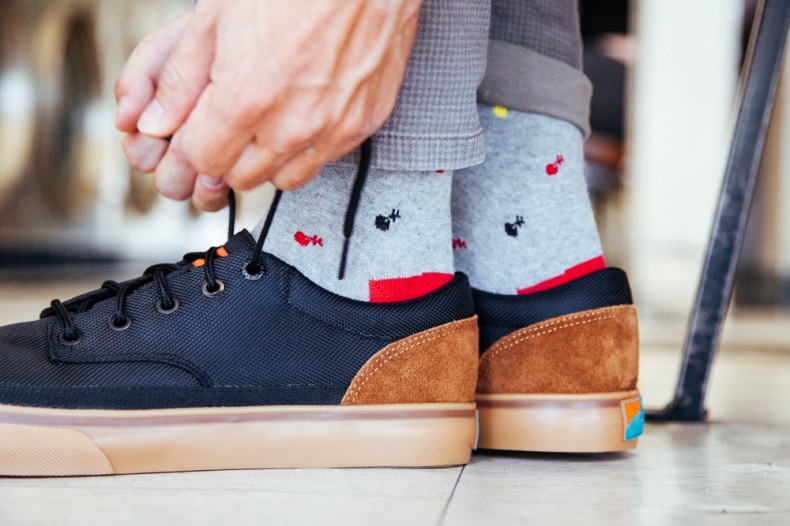 Image: Richer Poorer.
The The Hundreds x Richer Poorer collection is available for purchase online.