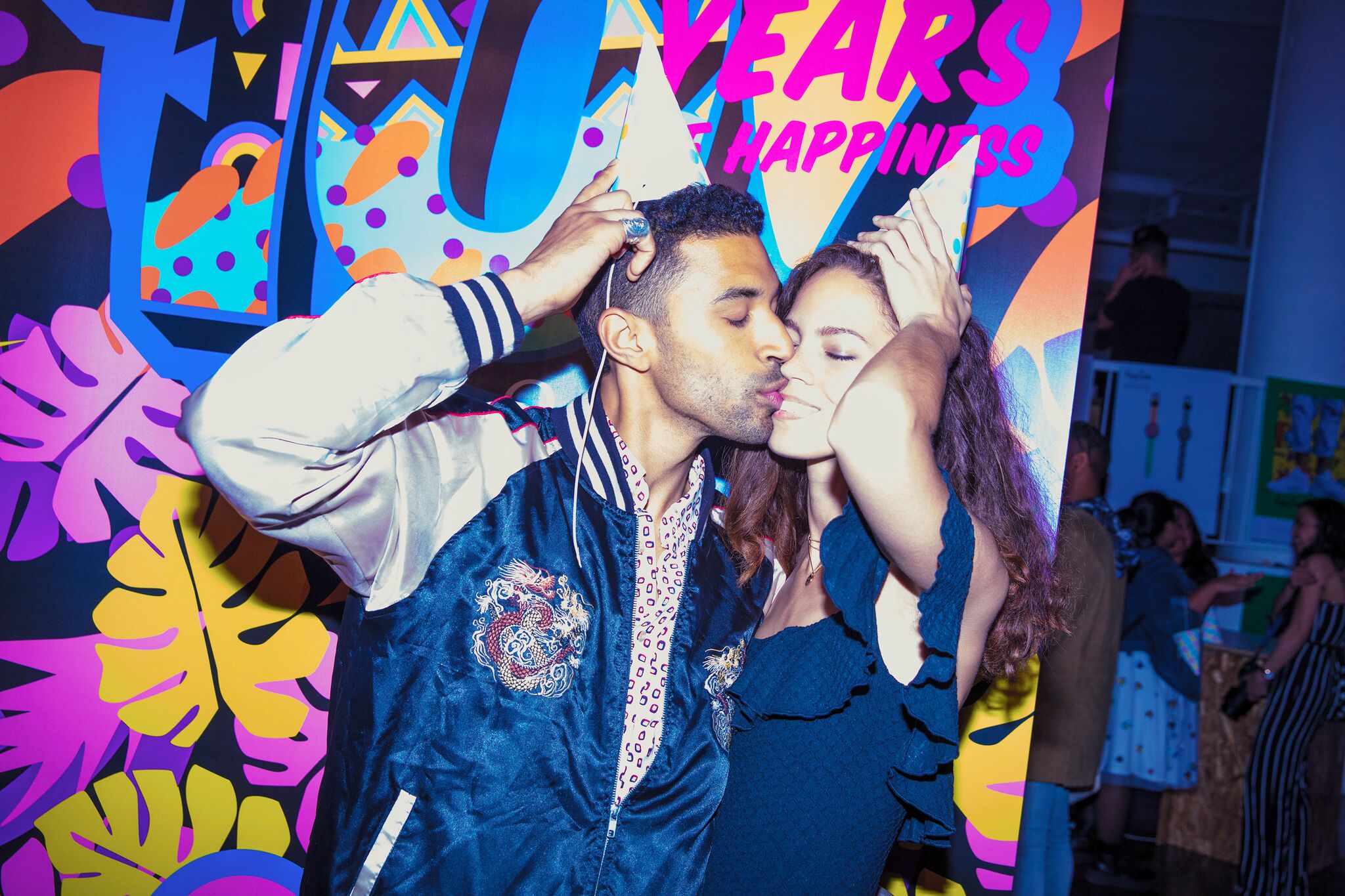 10 Years of Happy Socks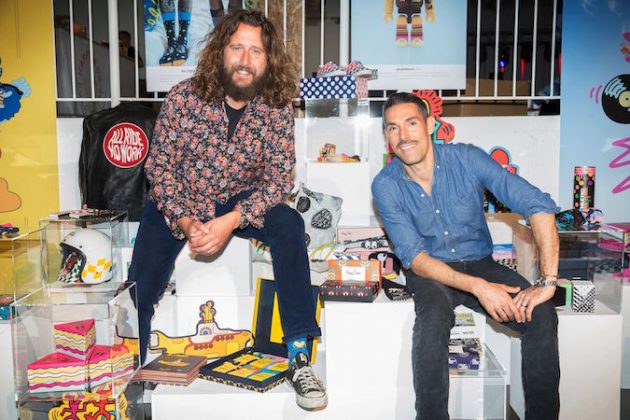 Viktor Tell and Mikael Söderlindh | Photo: Courtesy of Happy Socks
Founded by Viktor Tell and Mikael Söderlindh exactly 10 years ago, Happy Socks has since sold 40 million pairs of socks. The two Swedes did exactly what no one has ever thought to do: give this forgotten, often unloved, fetish and oddity the attention and care it deserves.
Fast forward 10 years and Happy Socks has seen many collaborations, including The Beatles, A$AP Rocky, Rolex, and Snoop Dogg. Their socks have been sold at Barney's New York and Opening Ceremony as well as their brandname boutiques themselves. Happy Socks make socks actually cool.
But the journey really started at home, in Sweden, where it's custom to remove your shoes in the home. "Socks are quite important to our culture," the duo explains. "So on the weekend you put on your nice socks," which they would jokingly call 'happy socks.' The rest is history.
Happy Socks now carry an inventory of endless patterns of the original product, as well as underwear and swimwear. The latest drop from the brand is a collab with Keith Haring and a 10th bday box including 11 limited edition pairs of socks.
Looking ahead at the next 10 years, the founders plant to focus on detail and put in even more effort into their socks. To celebrate, yesterday Viktor and Mikael gathered NYC over some pizza, blowup floaties, and sock madness.
Take a look at some of our favorite Happy Socks collabs:
[slider_pro id="211″]