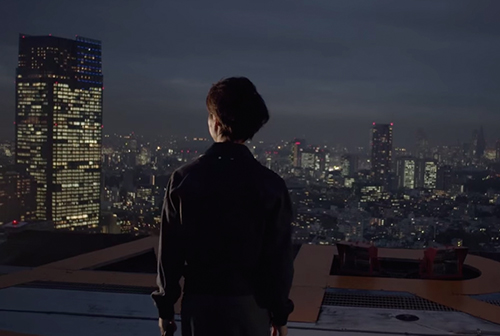 Louis Vuitton's 'Movers' Short Film Stars Ryoichi Kurokawa
Image: Louis Vuitton.
Faithful to its Art of Travel heritage, Louis Vuitton has always opened its doors to architects, artists, and designers while developing ready-to-wear, shoes, and accessories of the highest quality. Now, the fashion house's latest project, entitled "Movers," arrives as a fascinating series of videos featuring LV's V LINE leather collection—an ingenious assortment of lightweight and urban-ready bags—worn by talented individuals around the world that are ahead of their time and inspiring communities. For its first video portrait, Louis Vuitton introduces Japanese digital weaver Ryoichi Kurokawa. Combining both the visual and sonic, the artist creates spectacular protean worlds through multi-screen installations and immersive holographic works. His projects transcend boundaries and express absolute freedom of movement from one field to the other.
Watch the video above and get inspired by more Movers from all around the world on Louis Vuitton's YouTube page.