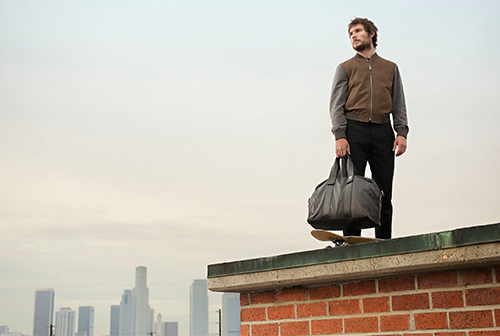 Pro Skater Alex Olson Featured in Louis Vuitton 'Movers' Series
Video: Louis Vuitton.
Following Louis Vuitton's debut short film in the "Movers" series, comes a new video featuring Californian pro skateboarder Alex Olson geared with a V LINE leather bag from the brand. Skating on (and on top) the line between visual art and athletics, Olson personifies movement in every aspect of his life. He inspires skaters by turning cities—whether it's LA or New York—into his own playground. The street star is also extremely passionate about photography and has beautifully captured the spirit of urban city life and the skateboarding scene. Watch the video above to see V LINE in action.