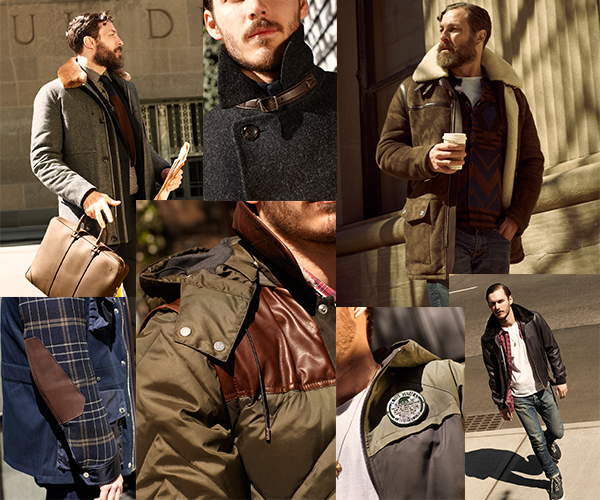 LOUIS VUITTON WARDROBE PRE-FALL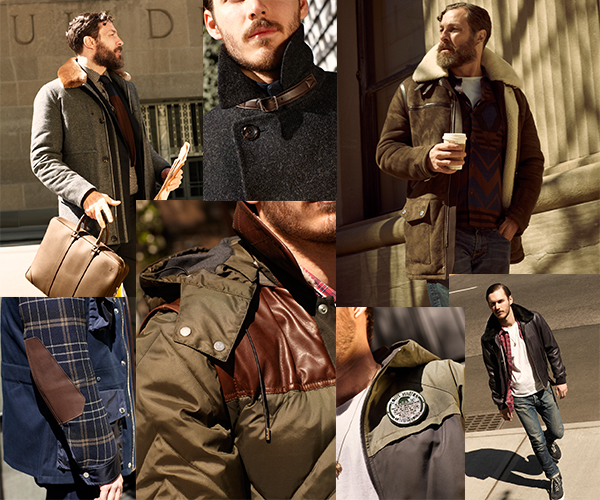 Looking forward to the crispy fall air? Turn your attention to the first delivery of Luis Vuitton men's Wardrobe. The collection of handsome outerwear emphasizes warmth, lightness, versatility and, importantly, water resistance.  Each piece takes cues from different iconic spots in New York City and always considers the man doing the wearing. More details and where to buy after the jump.
1 — The Windbreaker (West Village)
Stay warm and dry with an adjustable hood, leather viser and zip pulls, engraved snaps and a mix of polyamide and ventilated cotton that was developed for the army for fighter pilots.
---
2 — The Multi-Pocket Parka (Central Park)
Made with water repellent cotton and wool, here's one that mixes fashion and function. Inside is a detachable quilted blouson which can even be worn on its own. Gusset pockets made from nylon lay flat or expand on a wool body.
---
3 — The Peacoat (Soho)
Lots of details keep this classic on the cutting edge—doubleface cashmere, calfskin tabs on the pocket openings, horn buttons and a leather buckled strap with Gaston-Louis "V" stitching on the collar.
---
4 — The Shearling Jacket (Park Avenue)
Bicolor calfskin leather and tightly curled shearling keep it modern. There's multiple pockets to make it useful too.
---
5 — The Down Jacket (East Village)
All about versatility, its made with goose feather lining and a shearling collar with a detachable hood, sleeves with double entry pockets with water repellent leather trim and lined in blue check flannel cotton.
---
6 — The Business Parka (Financial District)
Louis Vuitton isn't messing around with a water repellent grey flannel cashmere parka replete with detachable beaver collar. You'll also love the goose leather padding and detachable lining with beaver front, leather pocket openings, painted edges and leather rib.
---
7 — Leather Blouson (The Bowery)
Relaxed but sophisticated, you can remove the beaver skin collar but not the purple and black deerskin waistline. That's ok by us.
---
All looks are currently available through January 2013. Available at select Louis Vuitton Boutiques nationwide
866.VUITTON, www.louisvuitton.com