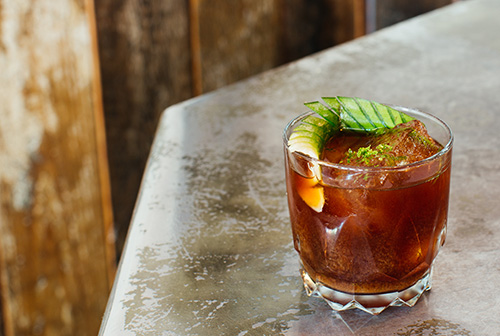 It's Been A Long Week: The Eddy's Rise of the Fenix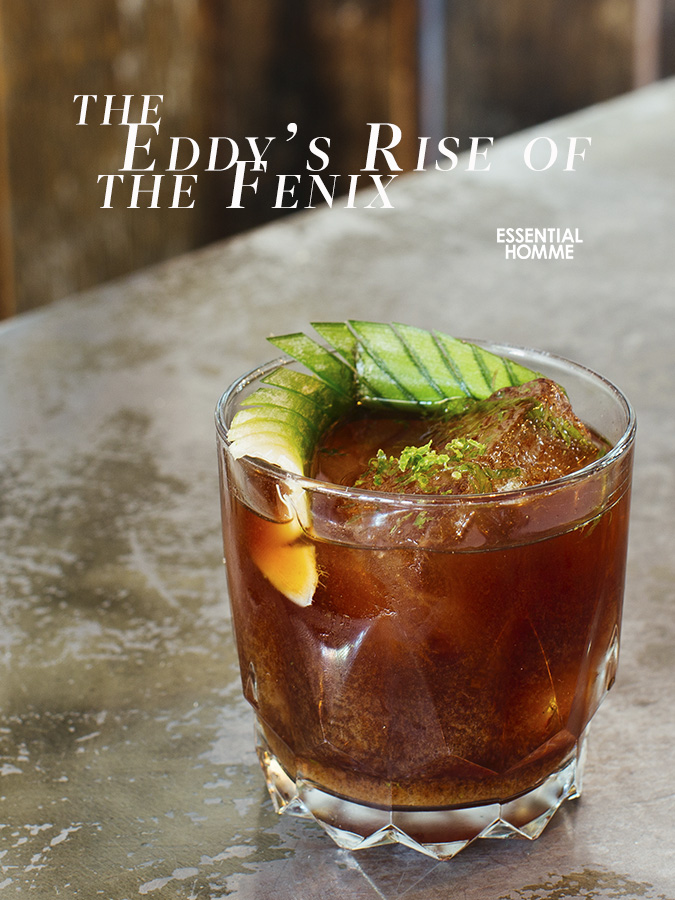 Image: ESSENTIAL HOMME, Erin Kestenbaum, courtesy of The Eddy.
As true believers of the work hard, play hard mantra, we present you with It's Been a Long Week, a weekly column aimed at awarding some liquid appreciation to you for just being yourself, dammit. Make a glass or two on us, you deserve it.
WHAT
The Eddy's Rise of the Fenix
The drink that will have you dying and then coming back to life for more, this sweet concoction from East Village joint The Eddy is as good as it looks.
HOW
Ingredients:
1.5 oz. Plantation Pineapple rum
0.5 oz. Hamilton Jamaican rum
0.25 oz. Campari
1 tsp. Pomegranate molasses
0.2 tsp. Black strap molasses
2 dashes Dale DeGroff pimento bitters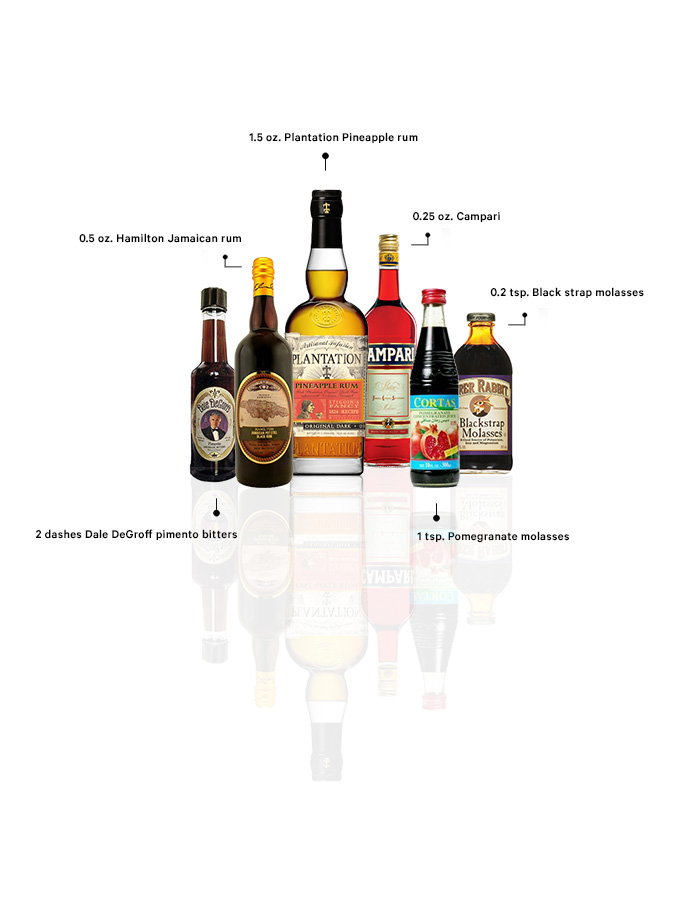 Image: ESSENTIAL HOMME, Campari, Roger Rabit, Plantation, Hamilton Jamaican, Dale DeGroff.
THEN
Stir all with ice and pour into a rocks glass filled with fresh ice. Grate lime zest on top of cocktail.