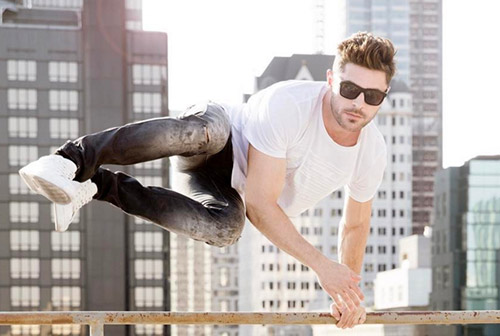 Weekly Instagram Roundup: Academy Awards, Zac Efron, and More
This week's complete social snapshot, distilled for your pleasure.
From the hottest celebrity parties to the regretful morning-after shots, ESSENTIAL HOMME's Weekly Instagram Roundup brings all of the hottest designer, model, and trendsetting pics from the week directly to you. After all, no one has time to scroll through anything but the best.
Mahershala Ali
Mahershala Ali, the Best Supporting Actor winner for his pivotal role in "Moonlight," posed with his Oscar at a star-studded after party in classic Ermenegildo Zegna fashion. The actor, who rose to fame in hit shows like "Treme" and "House of Cards," followed up his win with a quickly released, Willy Vanderperre-shot Calvin Klein campaign alongside Ali's fellow castmates.
Hirshhorn Museum and Sculpture Garden
Though Yayoi Kusama's "All the Eternal Love I Have for the Pumpkins," currently on display at Hirshhorn Museum in Washington D.C., has already been met with controversy—the selfie-friendly exhibit recently reopened after one of its pumpkins was destroyed by over-active snapchatters—the visionary artist continues her quest for infinity with this latest installation. Operating under her Infinity Mirrors umbrella, the piece is a continuation of her ever-popular Infinity Room series.
Alexander Wang
ESSENTIAL HOMME December 2016/January 2017 cover star Alexander Wang puts athliesure aesthetics to test with a much-anticipated second drop alongside adidas Originals. With a campaign shot by Juergen Teller, a frequent collaborator of the sports brand, the new collection promises to embody all things disruptive, defiant, and deconstructed.
Zac Efron
The "Baywatch" actor's first order of business as HUGO's newly appointed brand ambassador will soon reveal itself—Zac Efron shared a sneak peak at his new ad for the brand's Hugo Man fragrance. Entitled "Your Time is Now," the upcoming campaign is a parkour extravaganza, highlighting the energy and masculinity of the fragrance itself.
Louboutin Homme
Hot on the heels of releasing a Culture Convergence line for Spring/Summer 2017, Christian Louboutin's Homme off-shoot shared a pic of Leonardo DiCaprio flashing that cherry red lacquer on the Academy Awards stage. Here sporting the Cousin Greg, DiCaprio also wore a piece from the French brand at last year's ceremony, where he took home Best Actor gold for his role in "The Revenant."
Follow ESSENTIAL HOMME on Instagram at @EssentialHomme.