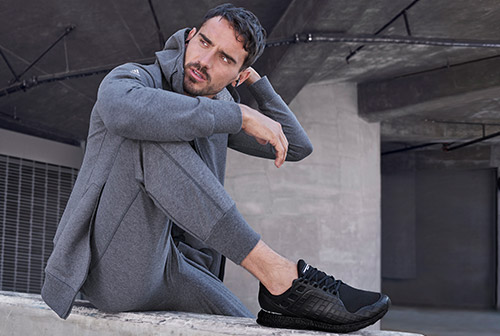 Porsche Design by adidas Releases Limited Edition UltraBOOST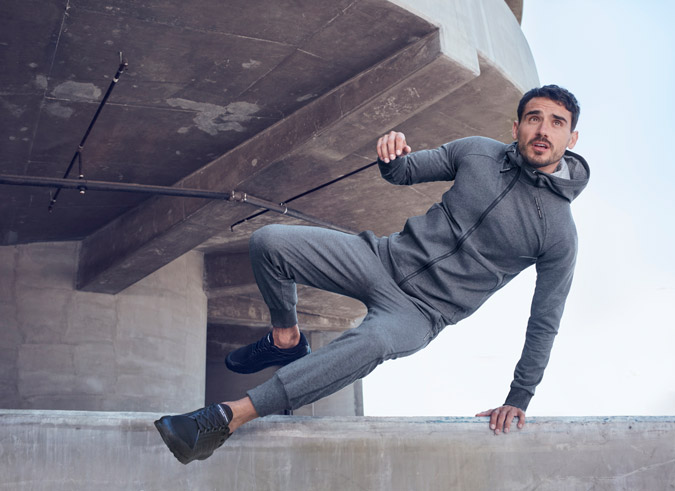 Image: Porsche Design x adidas.
After 10 years of creating the ultimate in sportswear-meets-style, Porsche Design by adidas celebrates its run with the limited edition all-black PDS UltraBOOST. The popular shoe serves as both a style statement and a technologically-advanced trainer, featuring BOOST engineering that delivers supreme comfort and support. Premium leather accents adidas' Primeknit material in the forefoot and mid-foot areas, crafted of breathable mesh and a pin-perforated diamond design, and the Porsche Design logo embellishes the heel and tongue. The sole boasts energy-filled foam and a gripping rubber exterior, constructed with Stretchweb and Torsion technology, and is finished in a trendy flat silhouette. With technology as sophisticated as the design itself, the PDS UltraBOOST highlights adidas' reputation for sportswear collaborations, as seen in its recent adidas by kolor collection, showing at the brand's recently-opened New York City flagship.
The PDS UltraBOOST is available in select stores and online now.