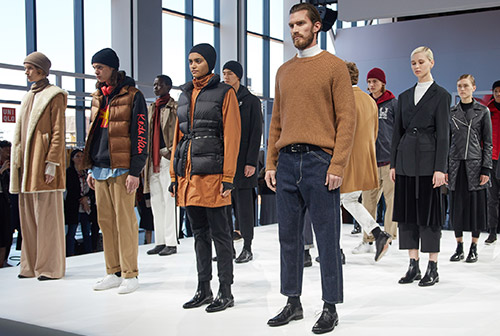 Inès de La Fressange Discusses Her First Menswear Line with Uniqlo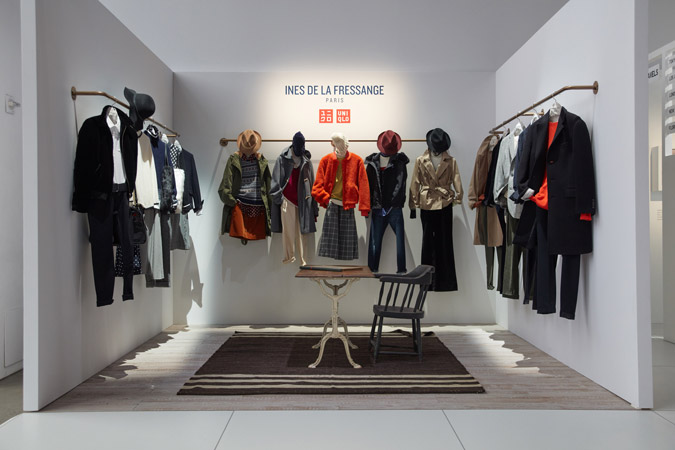 Image: Uniqlo.
In the rainy spring weather, high above New York City's Varick Street, Uniqlo drew back the curtain on its upcoming LifeWear iterations—that functional, utilitarian umbrella that drives the retailer's fashion foray—with a runway that, no coincidence, left the retailer's Japanese home for the first time since the presentation's premiere. The event's most eyebrow-raising moment, however, came in a high-fashion descent on the stark white room, as with baited breath those in attendance watched Inès de la Fressange, a longtime collaborator with the brand, giggle in a pre-recorded clip, announcing that her eighth season will (finally) include its own menswear collection.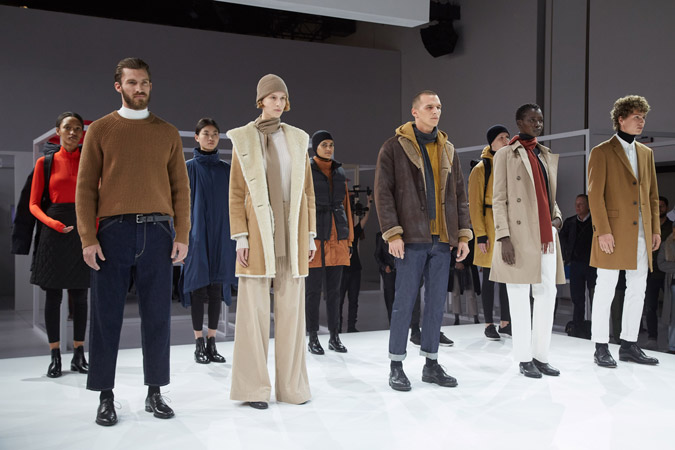 Image: Uniqlo.
Greeted with a buzzing excitement, the announcement simultaneously answers and begs many questions wracking the brains of industry players—how to stay relevant, where is fashion headed, and what do audiences want from their designers? "Democracy for beauty is one of my targets since forever," she says. "I really think beauty sells better and it's possible to make quality, creativity, and elegance for cheap." Beginning with a simple idea—recreate a ballet flat's versatility through clothing—the label quickly blossomed into one of Uniqlo's premiere lines. "The best way for me to create a collection is to have wishes," the designer says. "Very often, while we were doing fittings, I would say, 'this could be possible for men too.' So it was obvious!"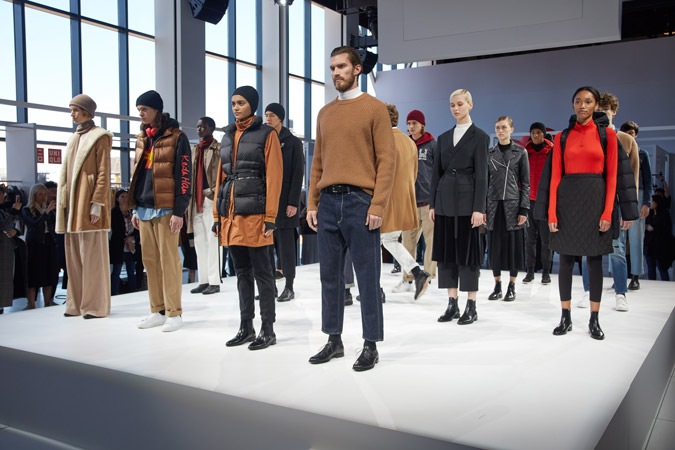 Image: Uniqlo.
The collection itself is malleable, not intended to be one sole life force. "I think we covered all the categories," says Naoki Takizawa, a former designer at Issey Miyake and, under his current Uniqlo design director header, de la Fressange's collaborator. "[Today] design is very anonymous, people don't know which brand I'm wearing. I cannot find any other brand that has an image that can mix with a designer. That is a very unique point for Uniqlo."
This idiosyncratic notion is one that allows designers such as de la Fressange and J.W.Anderson—beginning his own recently announced trek into the Tokyo retail family—and artists like Jason Polan free reign within the ferocious mass retail machine. When tasked with creating a high quality line at a lower price point and then, by default, a larger scale of production, it became clear that the usual runway avant-garde would not be translatable. When asked of this, and of her ideal man to dress in the collection, de la Fressange's answer is surprising. "Easy: the men who are not models; the men who don't like to go hours for shopping; the men who don't want to be fashion victims."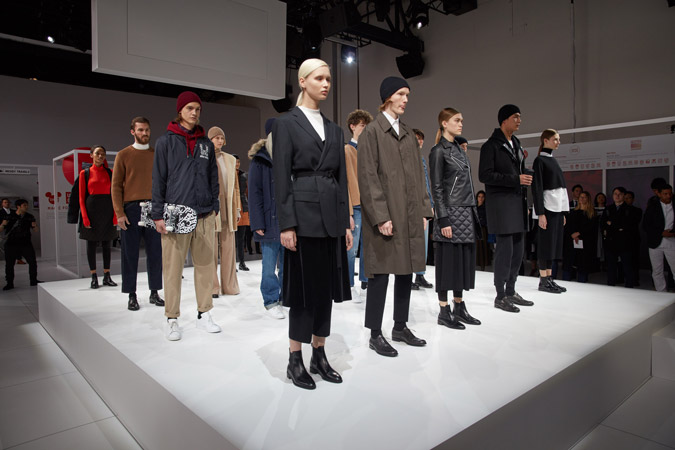 Image: Uniqlo.
So when one must strip away the extremes to leave behind the truth, what's left becomes this latest iteration. A Parisian chic line, the pieces lend themselves to a timeless nature due to a subdued color palette and an overall adaptability. "Inès knows what is most important: the item," Takizawa says. "If we could find that one essential item, and, depending on how to mix it together, find a different occasion, that is the idea."
Meant to be worn as a couple, befitting for a line inspired by the City of Love, the collection is more than just an extension of an old idea. Amalgamating the past and the present with a drop of contemporary androgyny, it is clear that de la Fressange is on to something. "Because of my daughters, I see a lot of young boys and I realized they admire pictures of men in the past, vintage clothes, old movies," she says. "Since they were born they lived with jeans and sweatshirts. Now they wish to have different types of clothes that they still could mix with their hoodies and bring a new sex appeal." This marriage of vintage and modernity makes her POV a unique one, breaking through the mold to bring Uniqlo to a new level. "Universality is part of Uniqlo politics; it's my obsession too," she explains. "Finally, the success of all our collections is the best proof to show [quality at a manageable price point] is possible and worth it. Pretentious, but true!"