Hood By Air Goes Online (for Real this Time)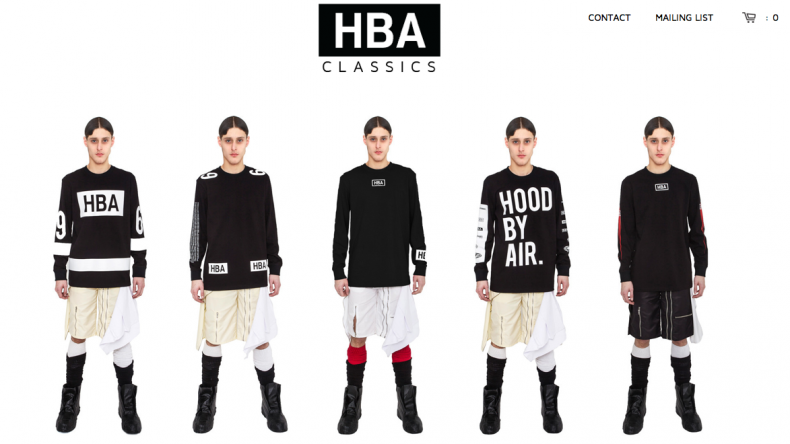 You're a trendy guy. You're up on the latest Raf campaign, big on Twitter, hey—you probably even have the new TRUST CD (yeah, that's right, before it's even out). We're pretty impressed. So like Drake, you probably wear a lot of Hood By Air. The New York-based banjee-inspired steetwear brand launched in 2006, but in the last few years has been blowing-up in hype due to it's popularity in both worlds of hip-hop and fuccboi fashion. The only problem? Since it's rise, HBA has had a very limited and mostly offline stock list. Well, until now. Replacing its former, cryptic website—a nondescript splash page with a logo and sales email address—today the clothing label unveils its completely redesigned website, complete with shoppable exclusives from the Hood By Air Classics Collection. Head over now to see for yourself and say goodbye to hours spent waiting outside VFILES!
Image by Hood By Air.