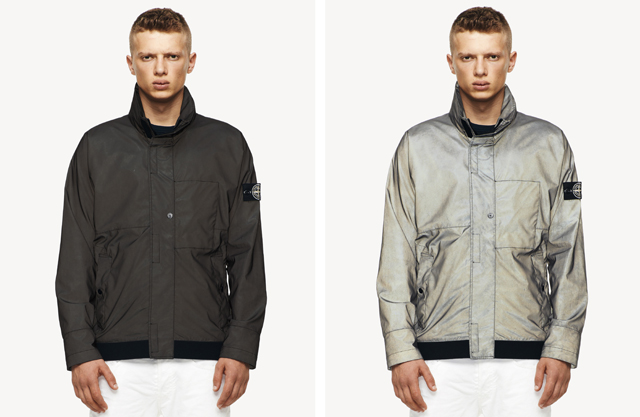 High Intensity: Stone Island Reflex Matte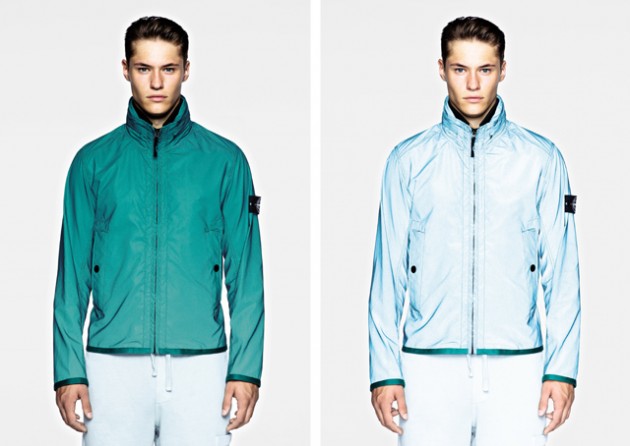 Stone Island has done well by turning style into a science, quite literally coming up with some profoundly innovative fabrications season after season, most of which were on full display for their 30th anniversary collection this Fall. New for Spring 2013, they're bringing their touch to some reflective fabric that we're thinking might be diamond of reflective materials. Made with a matte coating constructed of thousands of glass micro spheres on a polyester base and enriched with high saturation colour agents, the Stone Island Reflex Matte seems to produce actual light itself, glowing with a supernatural intensity of color even in the dark. Your choice in mint, turquoise  mocha or silver. Either way, simply beautiful. More after the jump.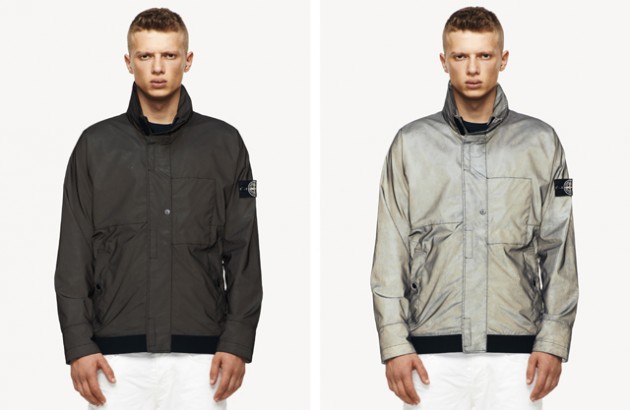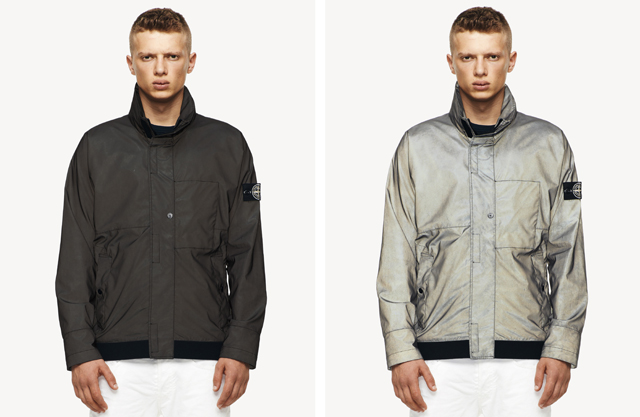 Check the collection at stoneisland.com.
Related: Stone Island at Milan Design Week