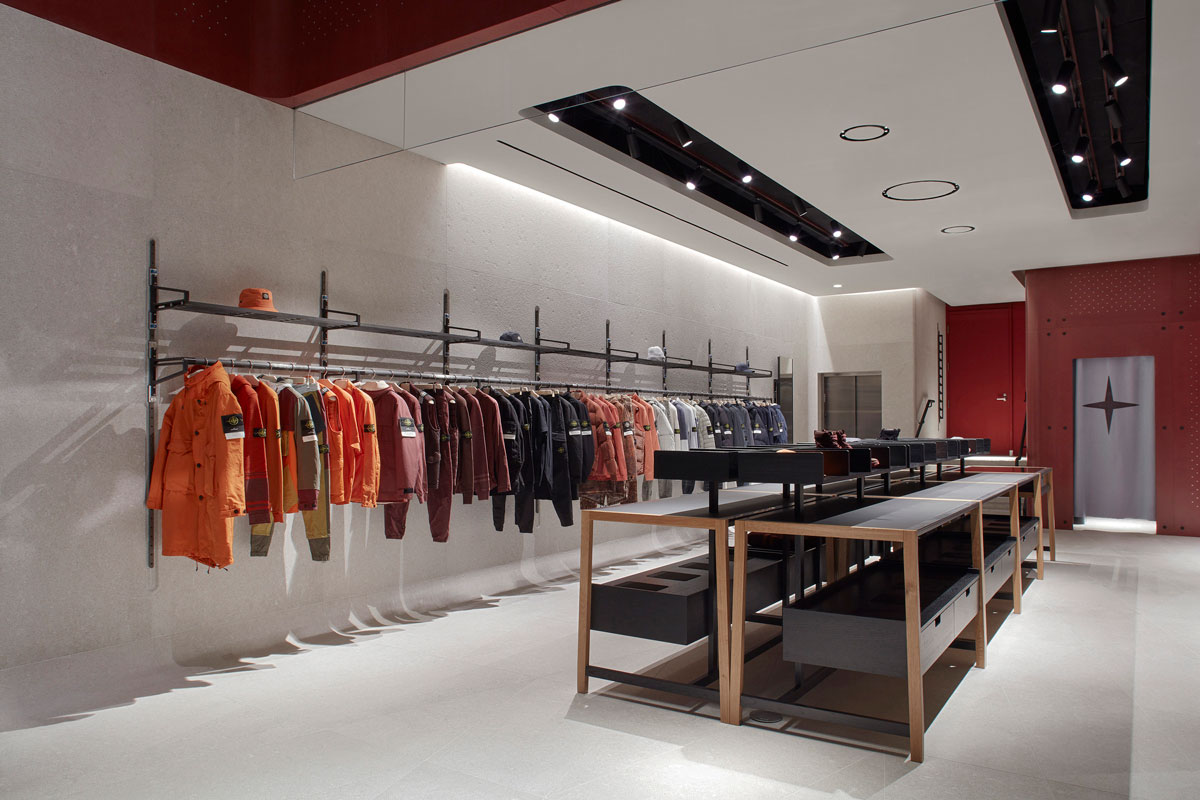 Toronto Gets its First Stone Island Store
Expanding its presence in North America, the Italian contemporary label Stone Island has opened its first store in Canada, choosing Toronto's Yorkville Avenue as the site of its regional debut. Spanning two floors, the new flagship will also act as an exhibition space to showcase the brand's Stone Island and Shadow Project collections. German designer Marc Buhre handled the store's interior, furnishing the open interior space with bush-hammered stone flooring that's contrasted with an industrial contrast with metallic mesh against a steel substructure. A neutral and monochrome color palette further establishes an urban aesthetic that complements the designer's range of premium outerwear and other layer-able apparel.
Stone Island is open now at 104 Yorkville Ave, Toronto, ON M5R 1B9.