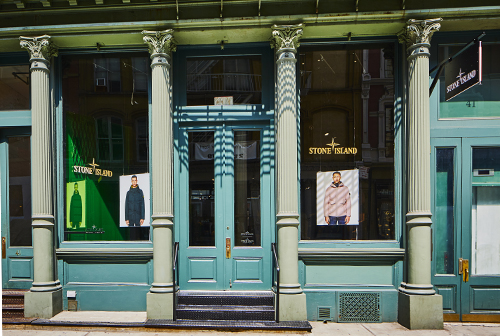 Stone Island Opens NYC Flagship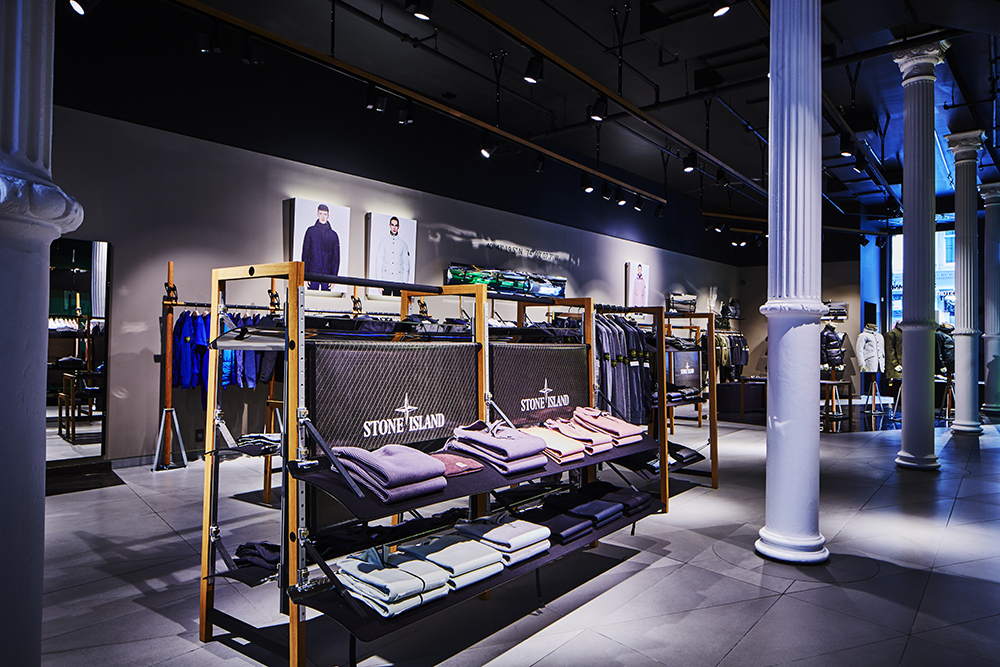 Image: Stone Island.
Stone Island's newest American flagship is now open in New York City's SoHo. The Italian sportswear brand moved into a classic building on Greene St., a 3,500-square-foot space renovated to fit a contemporary shopping experience while still retaining its downtown charm. Marc Buhre of the architecture firm Zeichenweg TM followed Stone Island's philosophy of utilizing revolutionary materials, furnishing the site in dibond, carbon fiber, and fiberglass, and pairing original columns next to industrial clothing wracks and green glass walls. The space also features a Hub presentation space, in which it will showcase exclusive products and installations. The New York store comes quickly on the heels of the brand's Los Angeles flagship opening, becoming the 20th in a series of European and Asian locations.
Stone Island is located at 41 Greene St. New York, NY 10013.