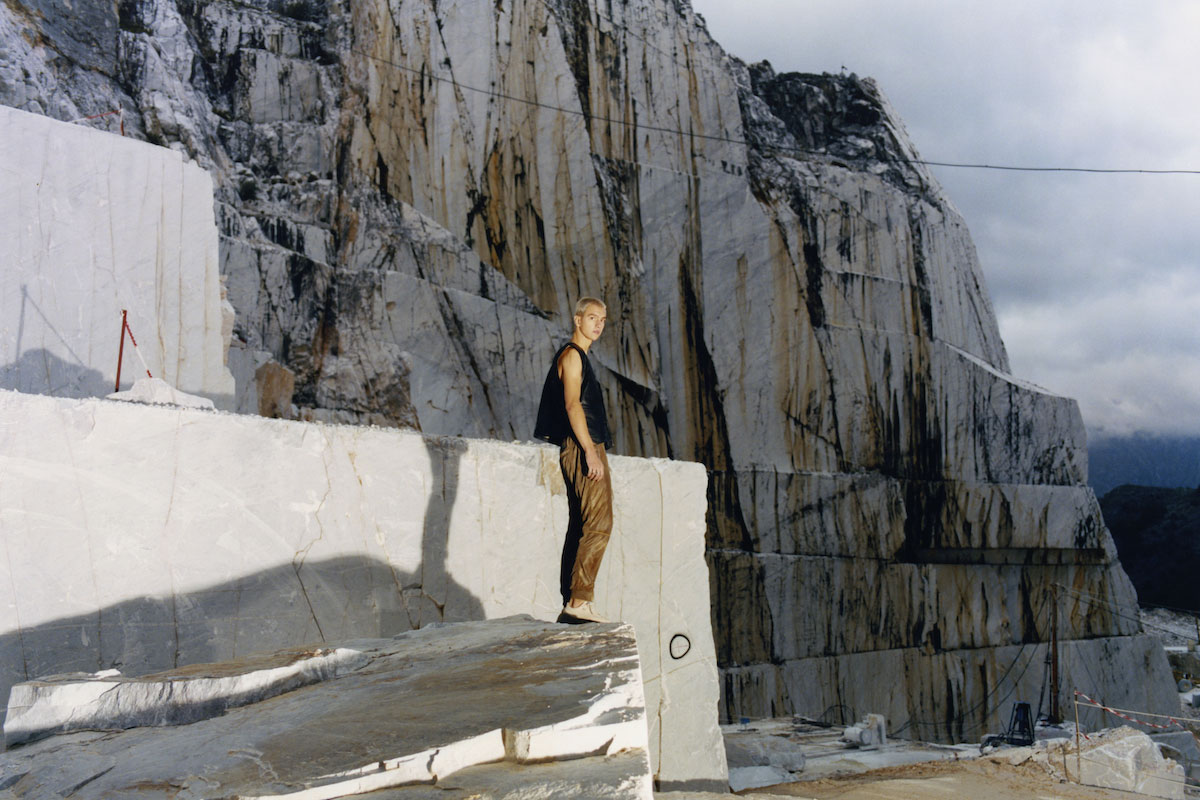 Filling Pieces Dropped its Newest Collection with a Campaign in Italy
Filling Pieces' newest offering is a seasonal ode to streetwear, the history of Italian sculpture and the relationship humans have with nature. The accompanying campaign was shot in Carrara, Italy in a marble quarry where the models almost blend into the atmosphere as the clothes themselves reflect the wonderful thrill of nature against the stone.
The collection features t-shirts, hoodies, zip-ups, and sweatpants done in a reflective liquid-metal camouflage print. All pieces are fabricated in the finest heavyweight cotton to demonstrate Filling Piece's dedication to the planet. Other items from the line include a tracksuit, and other matching jacket and pant sets made from Italian Limonta nylon. As these pieces visually dissolve into their backdrop in the campaign, the collection pervades the motto of "We are all, we are one" with the perspective of "Bridging the Gap" between humans and nature and everything in-between.