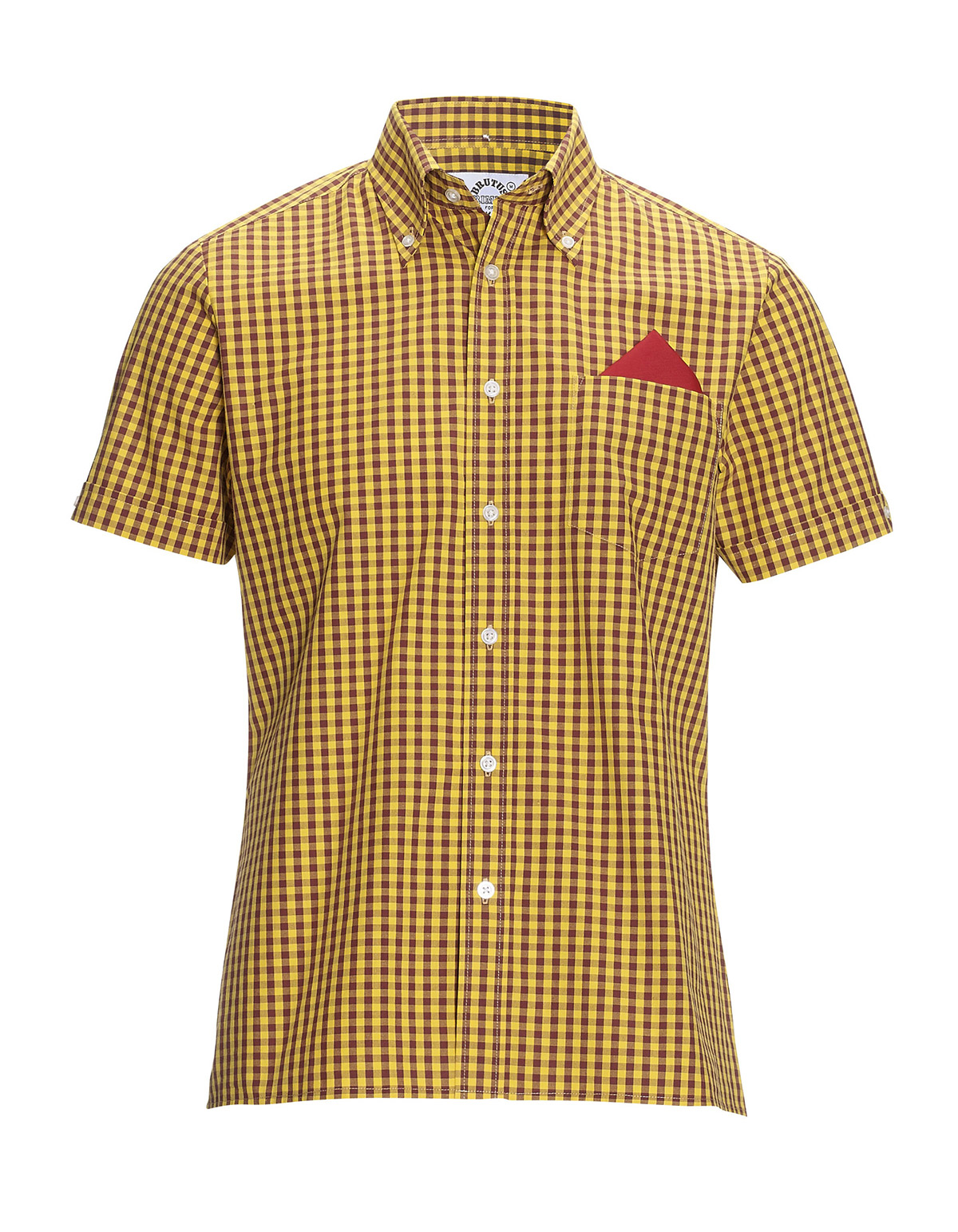 Brutus TrimFit Shirt for Dr. Martens Spring 2013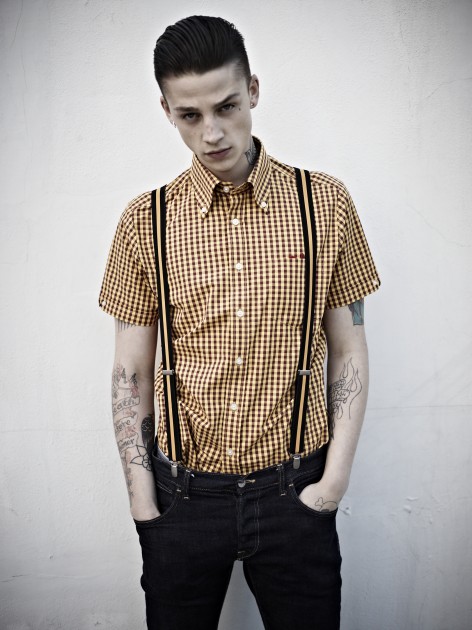 Something interesting about being alive today is that brands from a subversive yore are both old enough to be called heritage, retro enough to"come back" and business savvy enough to team up. This is exactly what happened back in fall, two of the most iconic underground brands in British history—Brutus, famed for their slim-fitting, mod jeans (and cool for the time advertisements) and Dr. Martens, who pretty much defined the grunge-y 1990's started working together. The second installment of the brand's collusive collaboration will drop at the end of march—the "Trimfit," a short sleeve oxford made with a classic oxblood and yellow gingham check (colors synonymous with Dr. Martens boots and shoes), with the addition of a red handkerchief in the top right pocket. Gingham shirts have been worn by mods since the 1960s and the handkerchief is a reference to the original suedeheads (an off shoot of the mod-punk thing) and their fanatical approach to pin sharp dressing. Classic British style staples, like the pocket handkerchief and braces were given a hard edge. Incorporating all the famed detail of the original Trimfit shirt; the three-finger collar, double button dart vented sleeves and darts to the back of the shirt to give a superior sharp and tailored fit. The shirt will be produced in the original Hong Kong factory to stay true to the first styles with its soft handle open weave fabric. Check some images and the where to buy after the jump.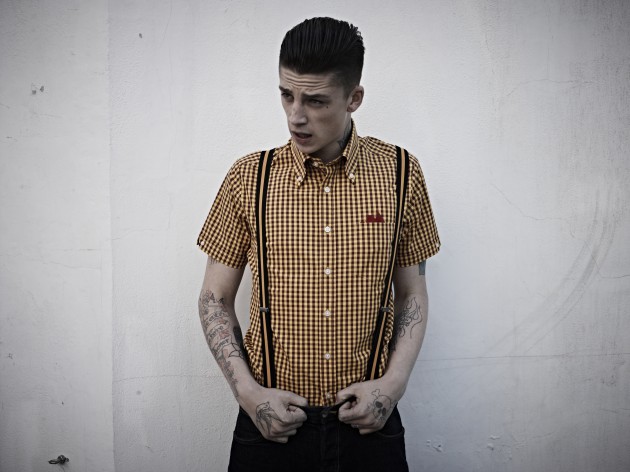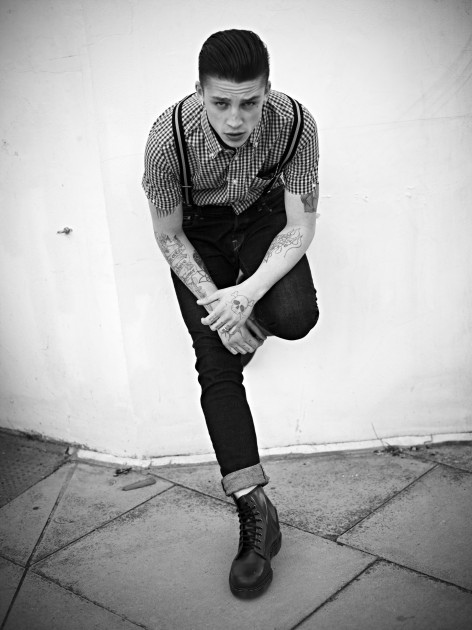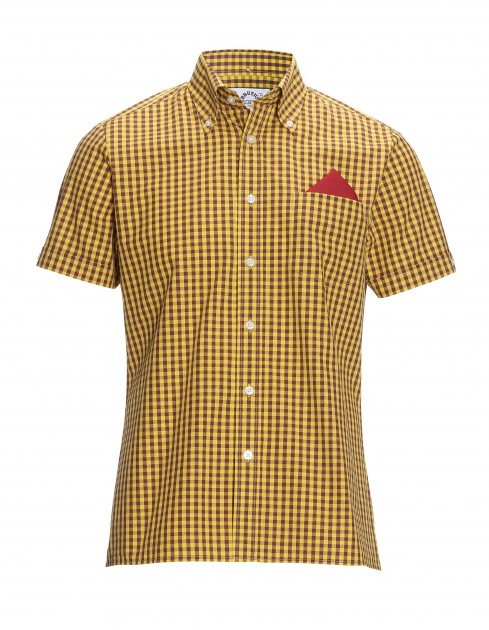 The shirt will release on March 29th at the Dr. Martens website as well as at Brutus online.
Related: A. Sauvage + Dr. Martens