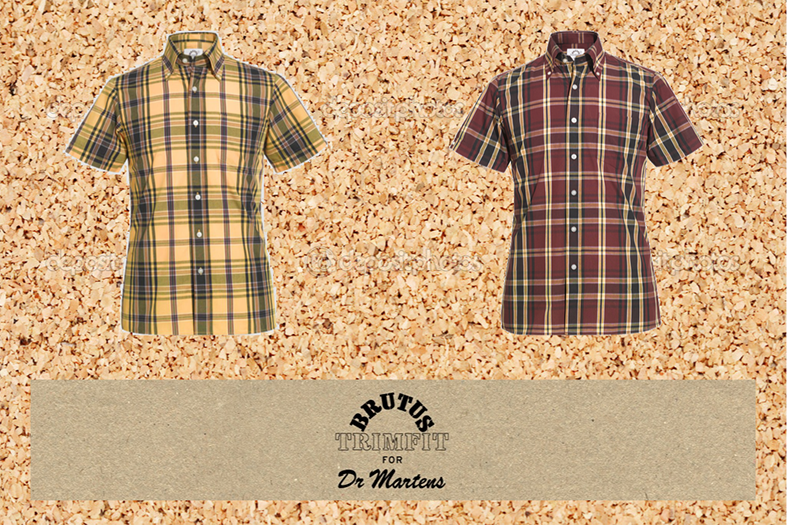 Dr. Martens Goes Dapper with Brutus Trimfit Collab Pt. III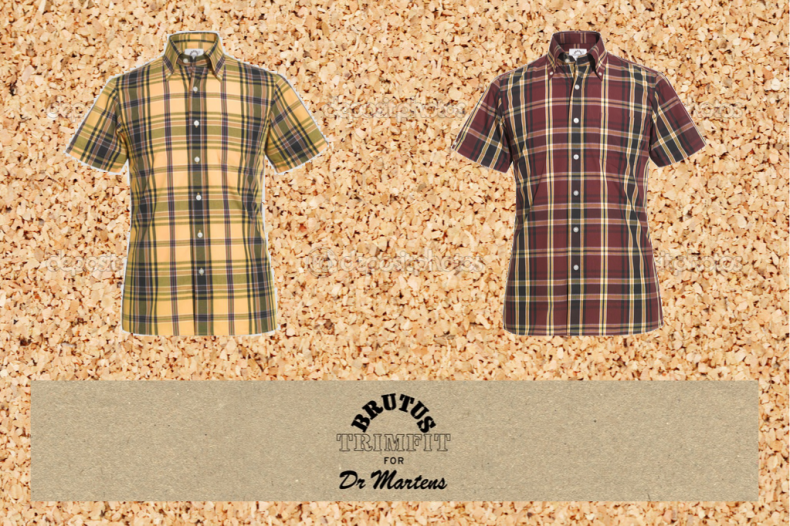 Image: Dr. Martens.
You can't spell punk without Dr. Martens. Okay, well obviously you can, but you'll have a much harder time keeping face on the beer-soaked dive bar floors in last year's running shoes. Since its birth in the 1960's, the british shoemaker has become a staple product for both youth in revolt and heritage connoisseurs, ruling the feet of any and every important New Wave rocker, Grunge dresser, and head-banger in the years following. Today, Docs continues their tradition of outfitting the subculture with a third collaboration with fellow Brits Brutus Trimfit. Available in classic oxblood and yellow check patterns, the two short-sleeve button downs feature three-finger collar, double button dart vented sleeves, and of course, a sharp tailored fit.
The Brutus Trimfit x Dr Martens shirts are available now for $88 each at Dr. Martens retail stores worldwide and online.