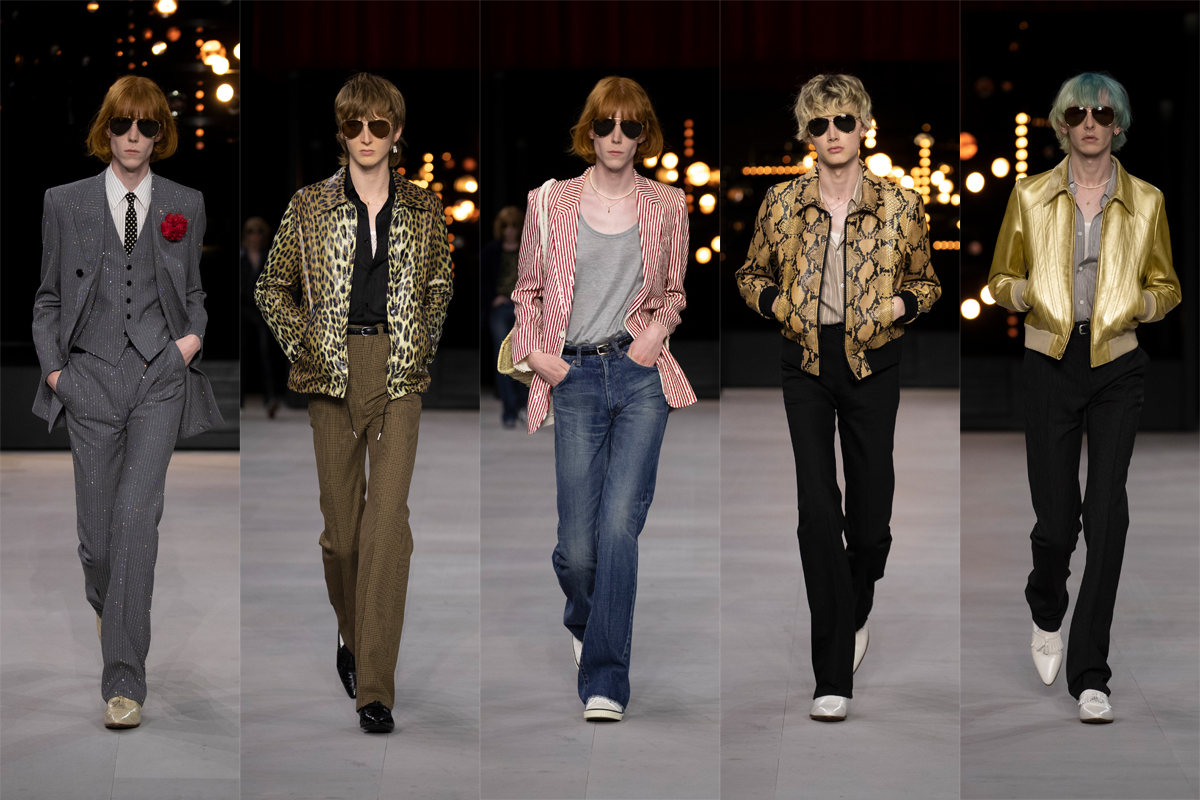 Celine Spring 2020 Marks the End of the Skinny Jean
The Celine Spring/Summer 2020 marked the end of another fashion week in Paris, but the show was also the site of a  bigger loss. For Hedi Slimane's third show for the French label, the designer seemingly abandoned his sartorial signature: the skinny jean. The statement pant that he had premiered during his time at Dior in the early '00s, further expanded during his stint at Saint Laurent where it became a cult item, and later ushered in his inaugural collection at Celine last September was nowhere to be found in the most recent presentation. Instead, the designer opted for a looser flared cut in assorted washes and pant styles. Rest assured, there were plenty of other Hedi-isms on the floor as the show was a tribute to '70s counterculture. Leopard print, rock-star tailoring, and plenty of leather reminded the audience that this was indeed a Slimane show, though the designer seemed curious to explore new territory within the familiar. A lighter color palette echoed this sentiment, with sunnier hues and more relaxed-but-still-fitted tailoring showing a different side of the same rock-and-roll coin — like when punk kids from suburban high schools become hippies in college.
Watch the Celine Spring 2020 show below.