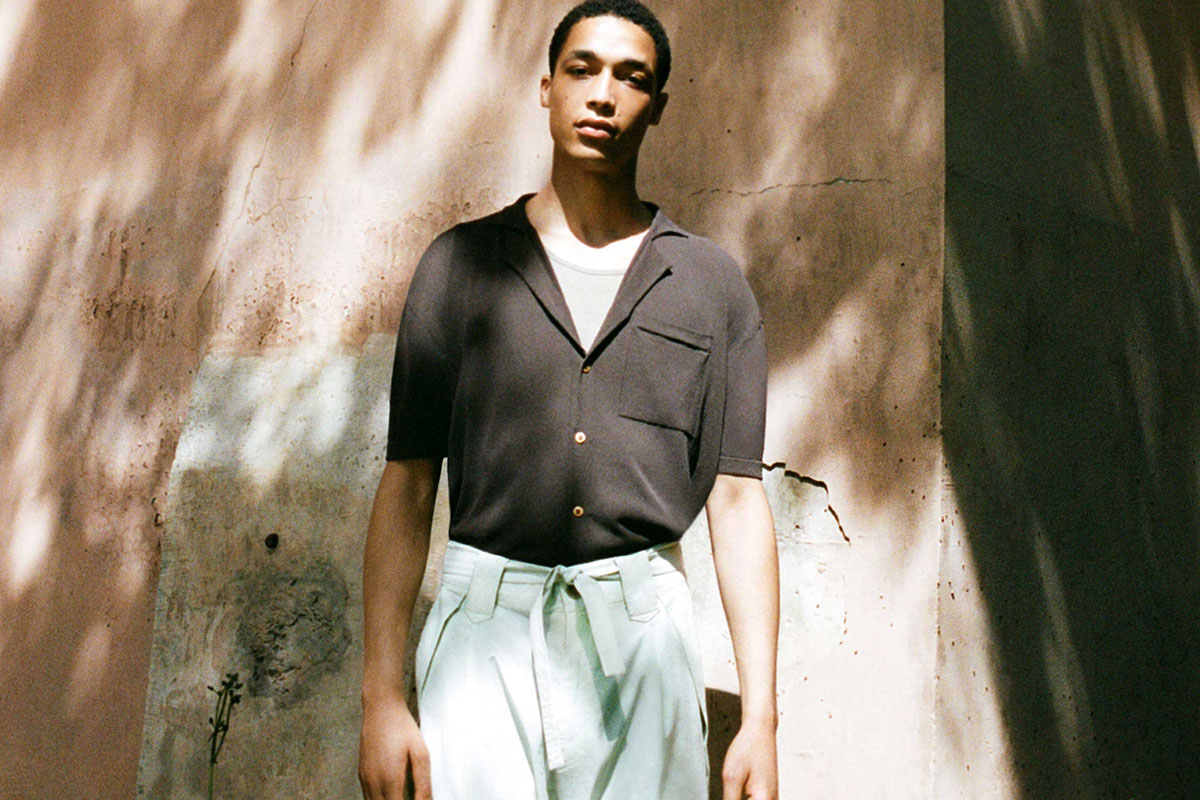 Nanushka Spring/Summer 2020 is for the Modern Nomad
Nanushka's Spring/Summer 2020 collection is a celebration of the wanderer, the refined modern nomad constantly changing time zones, climates, and inspirations. Dubbed "Come As You Are," the pieces range from an array of classic cuts in earthy tones, orange and indigo colors, as well as more playful zebra, Le Coq, and batik prints. The Hungarian designer's desire to detach for inspiration in new places translates in the diverse compilation of pieces. New sizes, proportions, and tonal patchwork create a foundation for relaxed lifestyles. At the same time, new experiments with color and pattern display the willingness of the Nanushka-man to try new things while maintaining his own signature style.
Following Nanushka's first men's collection for Fall/Winter 2019, the new presentation is a more studied representation of the brand. It embraces the flaws and imperfections in soft and tender lines that truly embrace a self-love mantra. Nanushka goes further beyond the self to incorporate vegan leather and natural wool to alleviate the pressure of mass production, provings its dedication to chic functionality and endless innovation.
Check out some pictures from the collection below.