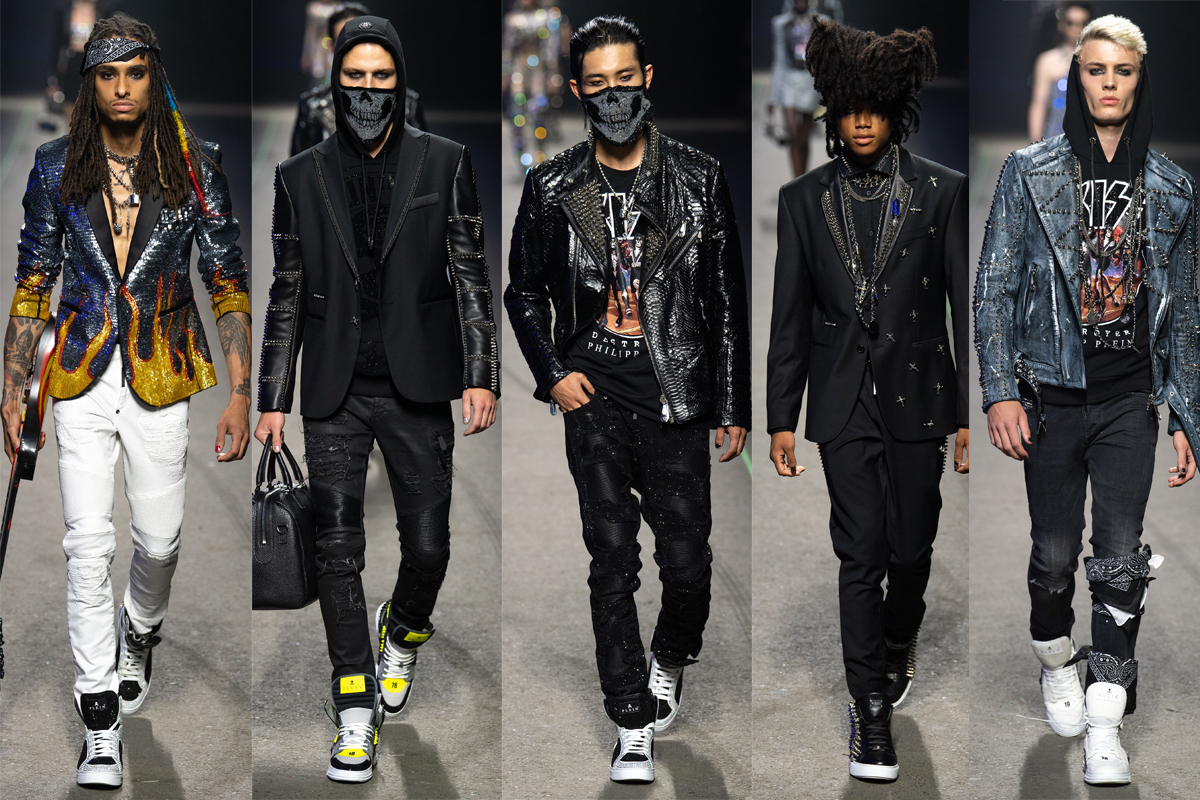 Monster Trucks Take Philipp Plein's Spring/Summer 2020 Show
For the label's 20th anniversary, Philipp Plein staged a cinematic post-apocalyptic show in Milan for its Spring/Summer 2020 collection. Embodying a blockbuster rock star mentality, the presentation was an attack on the senses with elaborate stage techniques including monster trucks and fireworks that highlighted the appeal of the pieces.
A bulk of the looks featured iconic band logos (some models even had KISS facepaint on) bringing classic rock iconography together with a modern new wave aesthetic. The men's looks featured studded biker jackets, re-imagined versions of a classic suit, classic punk hoodies, and high top sneakers. The designer's own logo was prevalently featured, printed on many of the garments along with flame designs and metallic animal prints. Chains, spiked hardware, and other metallic embellishments further drove the theme home.
Watch the Philipp Plein Spring/Summer 2020 show below.