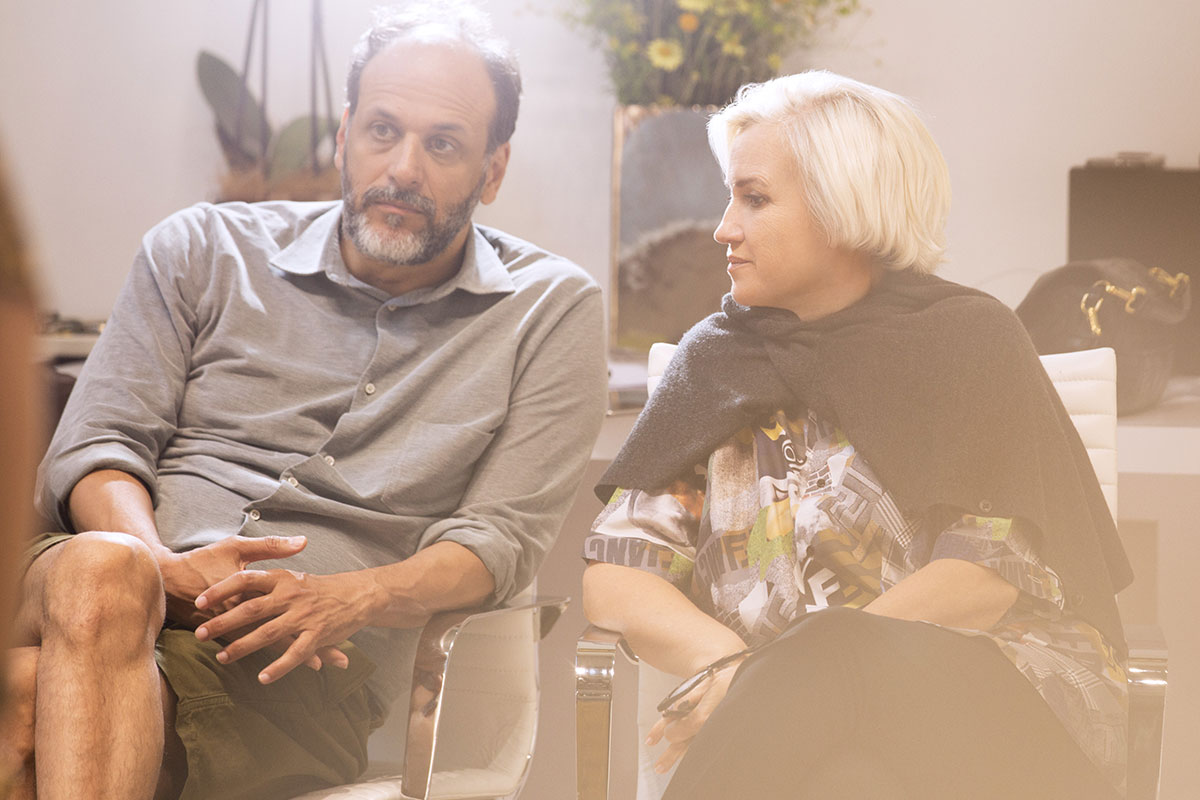 Luca Guadagnino Helped Design Fendi's Spring/Summer 2020 Collection
For Spring/Summer 2020, Fendi worked with a guest artist, the incomparable Academy Award-nominated film director Luca Guadagnino. The scenic presentation took place in one of Milan's many gardens, where rows of actors, influencers, and fashion's elite, helped transform the set into Fendi's own village paradise.
The collection itself followed a wedding theme — sometimes quite literally. Olive overalls were sent down the paths accessorized with clipping baskets, watering cans, and heavy-duty gloves. Botanical prints had their moment as well printed on utility vests, ties, and swimwear. The idea to get closer to nature, literally into it, is well transcribed in the show, whose setting was reportedly brand founder Silvia Venturini Fendi's own garden.