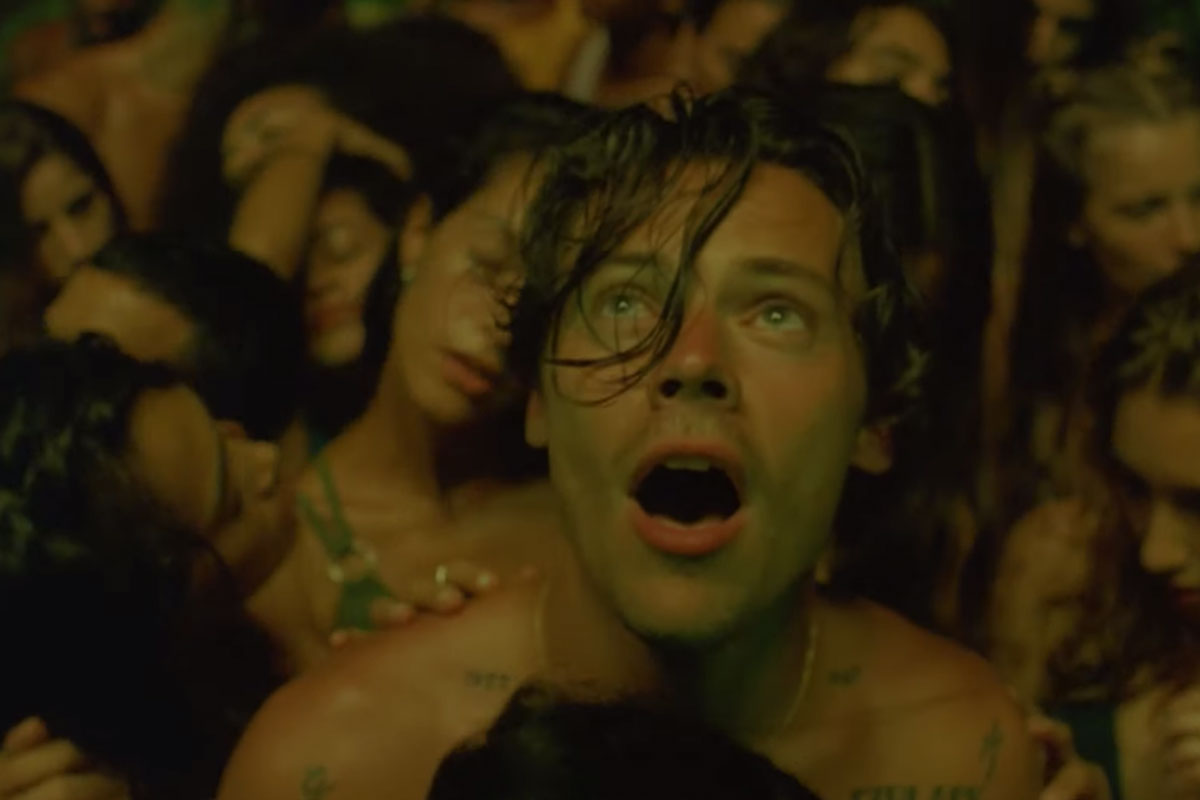 Harry Styles Returns with Sweaty 'Lights Up' Video
In the two years since his solo debut, Harry Styles has starred in an Oscar-nominated war film (2017's Dunkirk) and become the face of Gucci's menswear as part of his evolution from boy band sensation into bonafide rock star. Now the charismatic star is making his long-anticipated return to music with the release of 'Lights Up,' his first single ahead of his new album.
Accompanied by a very sweaty and very queer video, the song is much more R&B than the artist's previous efforts. In a recent Rolling Stone interview, Styles revealed that his upcoming sophomore album was "all about having sex and feeling sad" and inspired by frequent and casual psychedelics consumption. (We'd do mushrooms, lie down on the grass, and listen to Paul McCartney's Ram in the sunshine," he says.) While the sadness and the psychedelic influence is clear in the video, the song sounds more euphoric than sad — euphoric in the way the song builds and releases and sees a bunch of sweaty uninhibited dancers feeling themselves, but the color scheme is also very Euphoria, the TV show. Anyways, as the first taste of his forthcoming album, it should definitely satisfy his hungry and devoted fanbase. Happy Coming Out Day!
Watch the video for 'Lights Up' below now.