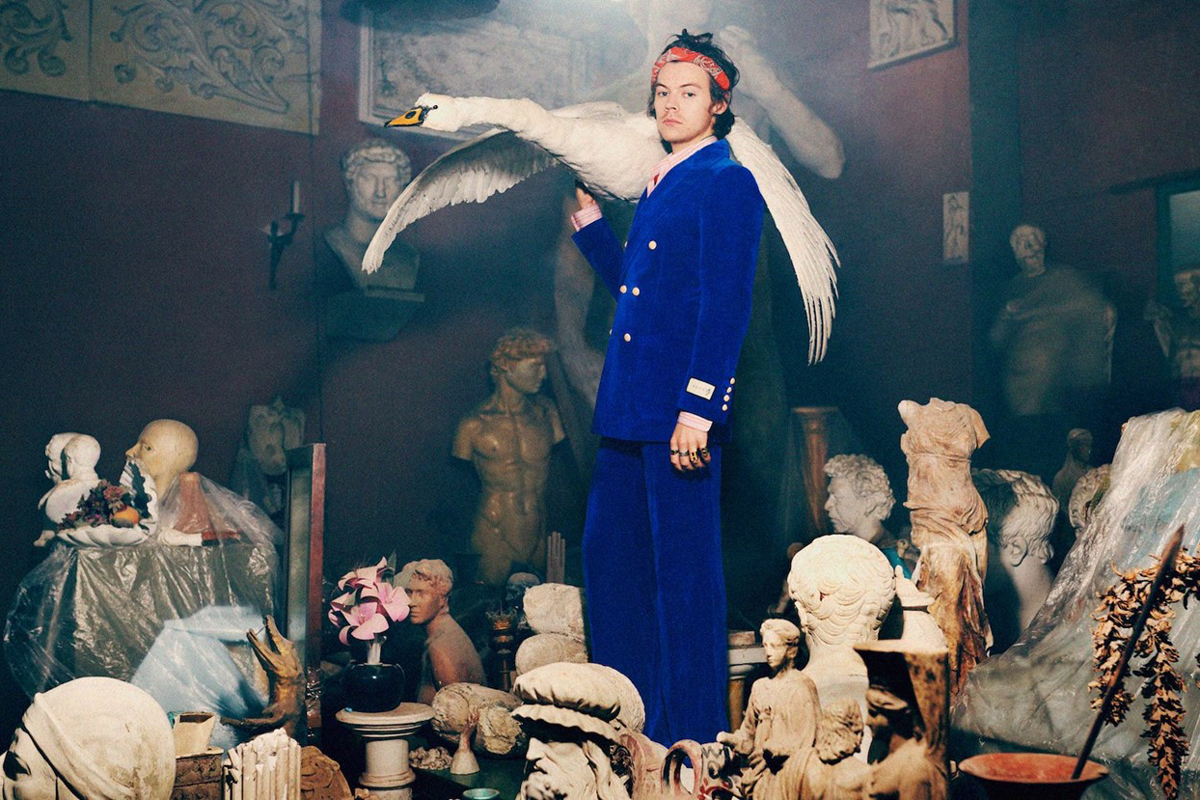 Harmony Korine Shoots Harry Styles for Gucci
Fresh from hosting the 2019 Met Gala, newly appointed Camp king Harry Styles is back in a new Gucci Tailoring campaign. Shot by famed director Harmony Korine, the latest image series captures the former One Direction-er and some animal friends in some surreal-ish backdrops furnished with antiques and oddities — the setting says Grey Gardens, but the immaculate tailoring and whimsical color scheme give off a Wes Anderson vibe. And in an accompanying video, Korine's signature grainy camerawork only enhances the overall opulent absurdism.
Styles' relationship with Gucci is a strong one — he most recently attended the Met Gala with the Italian label's creative director and fellow co-host Alessandro Michele — and he starred in last year's campaign, which was shot in a fish shop in London. Check out the video below.